Shop owners of the Buea municipality who had their shops sealed by the Mayor, David Mafany Namange for respecting Monday ghost towns instituted by separatists will have to pay a penalty to the Buea council together with fulfilling some other paperwork for onward regularisation.
The information made on the Council's Facebook page indicates that the affected business owners should present themselves at the premises today July 14, 2020 for their clearances.
"The business owners will be expected to pay a penalty in cash, followed by an undertaking which will serve as a working document to improve on the business environment in the city of Buea especially on Mondays" read an excerpt of the notice.
At press time, some have reportedly paid the sum of 50.000FCFA (close to 100US Dollars) to have the seals taken off their business premises.
In the same vein, the Divisional Officer for Buea has implored denizens of the Buea municipality to shun the fear within them of the separatists as he assures security in the municipality has been well enhanced.
"The D.O is also encouraging the denizens to collaborate with the security forces by reporting any abnormalities in their locality" was the plea on the Councils social media account as they appealed for collaboration with the locals.
The attention of the commercial drivers in the municipality was equally sought as the council warned that only drivers who meet the requirements necessary for functioning are going to be allowed to ply the roads in the municipality.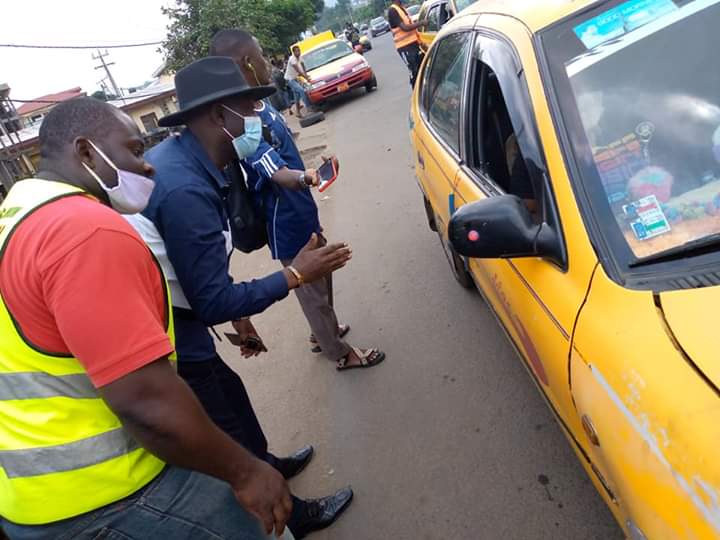 Mayor David Namange has taken up from where his predecessor Ekema Patrick Esunge left. The former Mayor became very unpopular amongst the business owners in the Buea municipality as he is the person who started the act of sealing shops which respected the Monday ghost town calls in the Buea municipality.
Mimi Mefo Info
You can help support our work through the link below