Popular Action Party, PAP has noted that the "…the state of Cameroon has done little or nothing to solve the crisis so as to permit and provide children a safe environment for the return to school "
In a release signed by the party Monday October 5th 2020, the party headed by Njang Denis says four years of practically no school in the North West and South West regions is a pathetic situation. "Kids should be allow to go to school."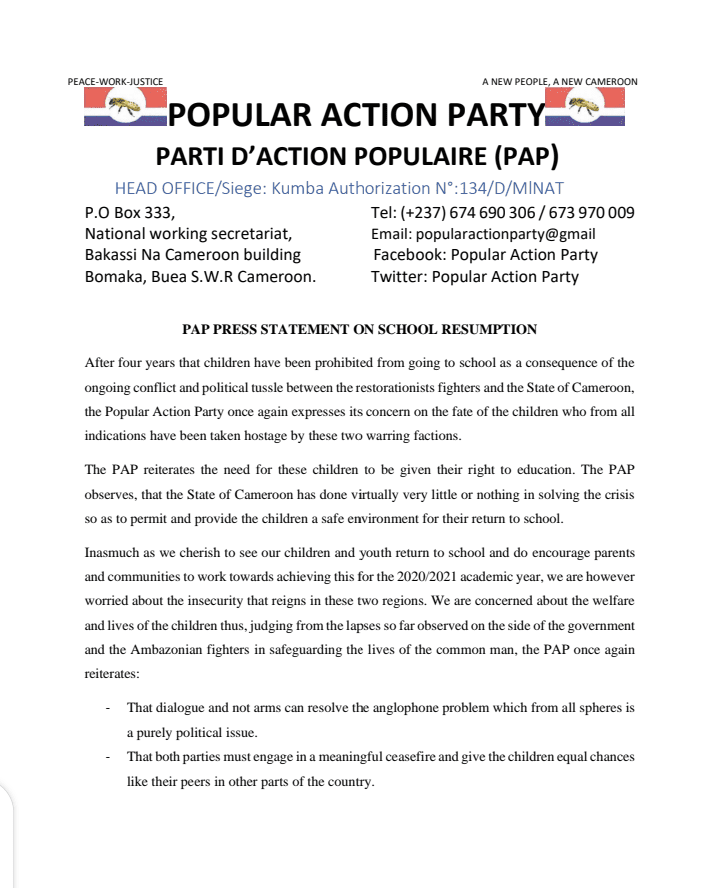 Despite this, the party is worried about the security of people living in the regions."Both the military and the fighters have not value the future of the children reason why they invade schools ".
PAP stresses that dialogue and not war will solve what is purely a political problem in Cameroon. To achieve this,PAP calls for a ceasefire.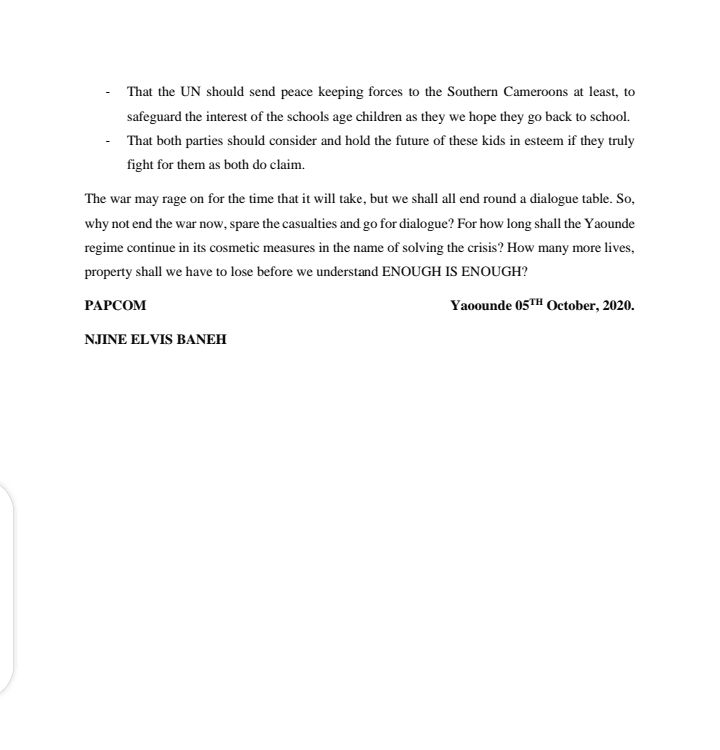 It is in this context that the party is calling on the United Nations Organisation to deploy a peace keeping mission in the North West and South West in recognition of the fact that Cameroon military and separatist fighters have over the years failed to secure the population of the region.
Mbatho Ntan.
You can help support our work through the link below