Passengers of a bus bound for Yaounde are stranded at the entrance to the town since 8:30 PM this Thursday, August 6th.
The driver of the Princess travel agency bus who took them from Douala, sources say had a disagreement with the police at the last checkpoint before Yaounde.
"The officer stopped our bus and the driver asked him to let him park well but the officer refused and insisted that he makes a u-turn," a passenger tells Mimi Mefo Info.
The driver, our source added "insisted that they don't reverse on the high way and the position behind was not good. The officer refused and put a road break and the driver forcefully passed on it, destroying the tyre of the bus."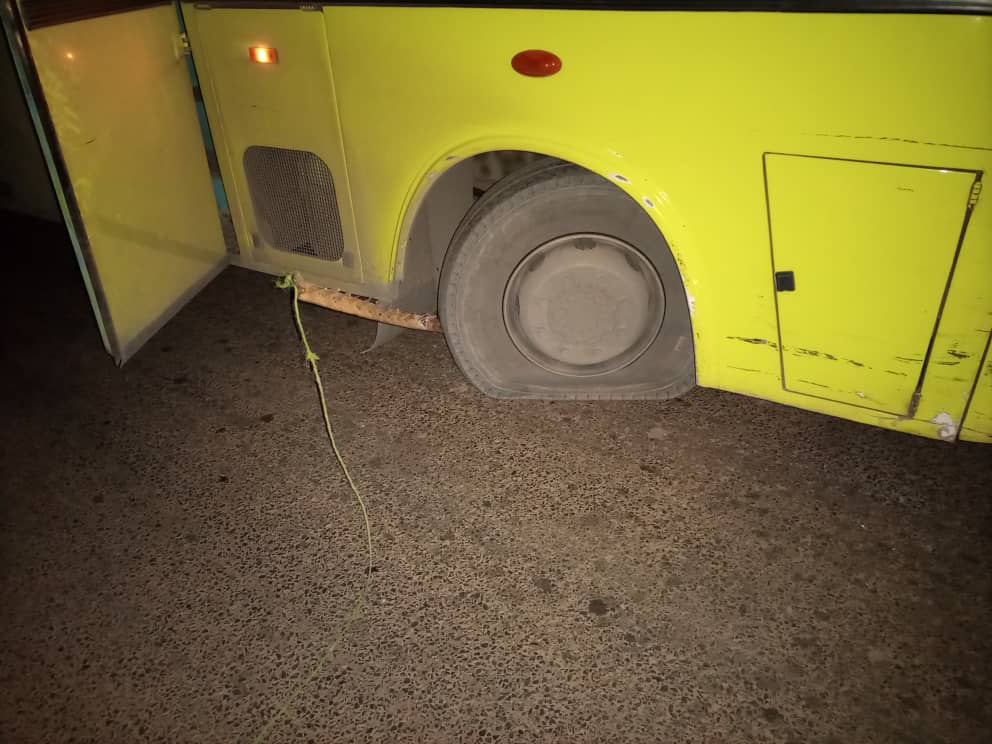 Not only did it keep passengers stranded, but the bus also blocked other vehicles from going through.
The driver would later clear the bus off the road after listening to his passengers' pleas.
"Passengers are so disgruntled with the situation saying that officers at road stops behave like gods."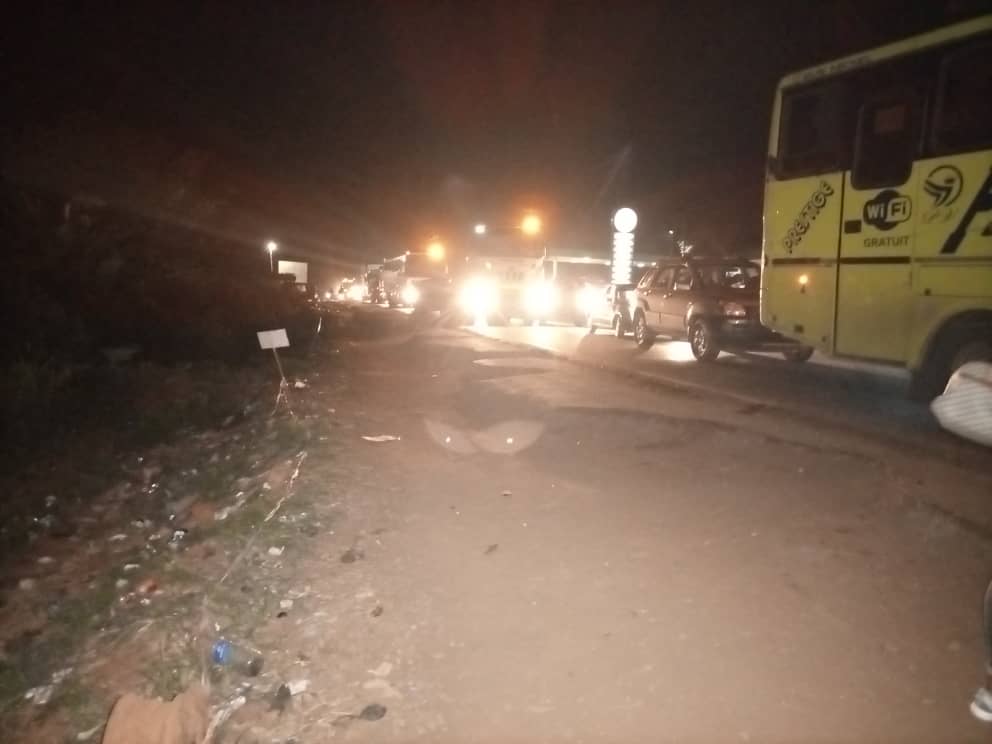 Another passenger narrates another encounter with the police at the checkpoint: "at this same checkpoint I was stopped by an officer who was not putting on a facemask but extorted 1000frs from each of us for not wearing masks." The amount he says was brought down from 2800frs "due to the intervention of the driver."
Mimi Mefo Info
You can help support our work through the link below