Supporters of the Cameroon People's Democratic Movement party, CPDM, in Buea have termed their national chairman, President Paul Biya a "democratic champion" for transferring CEMAC leadership to the President of Central African Republic, Faustin Theodora.
The remarks came from the Mayor of Buea, David Mafani Namange, who doubles as Section President for CPDM Fako III, as he addressed other militants during the CPDM's 38th anniversary celebration in Buea on Friday, March 24.
"In the diplomatic scene, we cannot forget the Head of State's successful organisation and chairing of the just ended 15th ordinary session of the summit of the conference of Heads of States of the CEMAC region, wherein our very own democratic champion handed the baton of command to HE Faustin Touadera, President of Central African Republic," he said in the speech.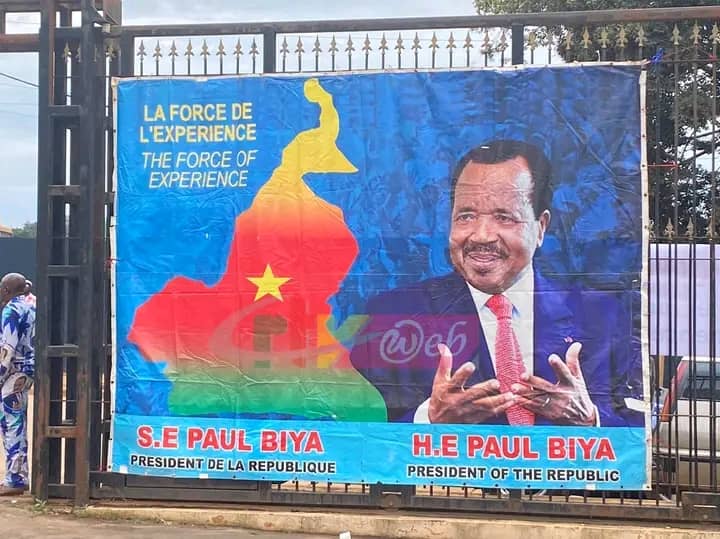 Biya 'architect' of Buea development?
He further praised President Biya in the remaining part of his speech, attributing all development in his Municipality to the 90-year-old President who has ruled Cameroon for 40 years now.
The Buea CPDM members also read a "motion of support" to Biya as President, pledging their "unwavering support" to him in subsequent political processes.
It is not known whether Biya will seek an eighth mandate during the 2025 presidential polls, but if he does, the Buea CPDM militants say they "will definitely in support of him."
As the CPDM clocks 38, its militants in Buea are proud that the party has brought them infrastructural development and has plummeted their elites to high leadership positions in the country.
But in other parts of the Southwest Region, where the CPDM has remained the ruling party for over three decades, development remains far-fetched.
Youths have seemingly lost faith in the CPDM regime and politics generally, because their aspirations have not been met.
Unemployment and underemployment are at high levels, coupled with a rising levels of criminality and drug abuse, and many youths are seeking to leave the country.
On the other hand, opposition party members say the CPDM, for 38 years, has achieved no meaningful development and has caused Cameroonians to stop believing in their country.
Militants of the party however believe the CPDM is the right political party leading Cameroon.
Mimi Mefo Info
You can help support our work through the link below