The Presbyterian Church in Cameroon, PCC has condemned a recent wave of attacks in rural areas of the North West region.
In a recent release, the PCC also notes that one of its pastors was arrested, detained and tortured in Bali Nyonga and is now hospitalized.
"These inhumane actions contradict and relatively lay waste the resolutions and spirit of goodwill underneath the Grand National Dialogue," the release said.
"As a church of God, we strongly condemn the perpetrators of these acts of violence on God's people and fellow compatriots of the North West and South West regions" it added. The pastor was tortured by soldiers according to sources on the ground.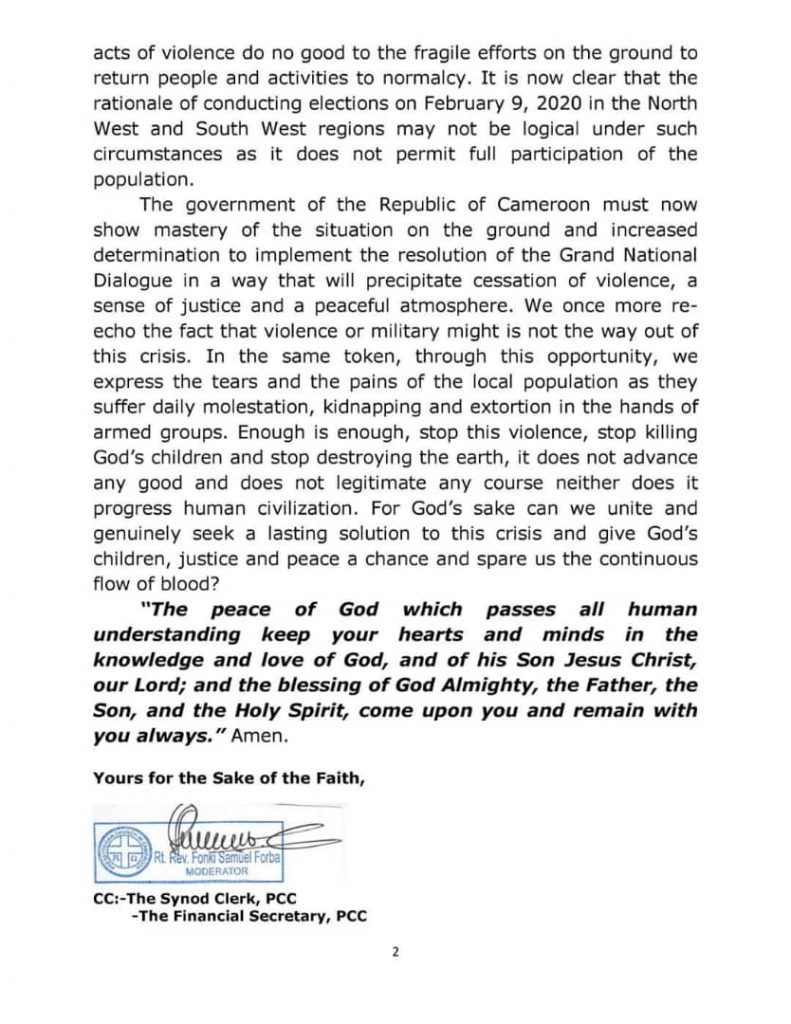 According to the PCC moderator, government has to show mastery of the situation on the ground.
"We once more echo the fact that violence or military might is not the way out of this crisis … For God's sake can we unite and genuinely seek a lasting solution to the crisis and give God's children justice and peace a chance and spare is the continuous flow of blood?" He questioned.
Despite several calls for peace to reign, the military has intensified its raids in rural areas in especially the North West region in the past days with hundreds of houses razed and dozens killed.
Mimi Mefo Info
You can help support our work through the link below