By Tata Mbunwe
The paramount ruler of Nso, Fon Sehm Mbinglo II has appointed outstanding United Kingdom-based philanthropist, Victorine Ngamsa, as the Queen Mother of Nso people in Europe.

Ngamsha who is also a well-known singer fondly called Lady Bling VN, was bestowed the title 'Yaa Nso wo Europe' meaning Queen Mother of the Nso people in Europe by an envoy of Fon Sehm Mbinglo II.

The Fon's envoy Shufai Woo Nsolung ee Jakiri conferred the title and empowerment on Ngamsha. This was at a crowd pulling ceremony Saturday February 5th.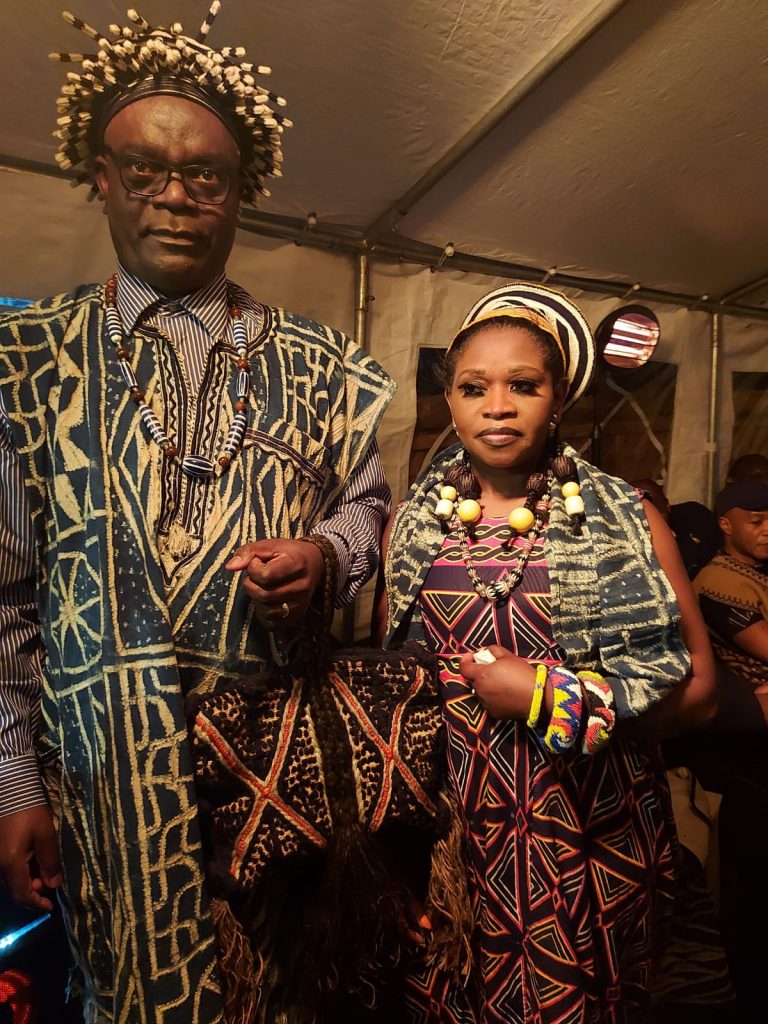 By this recognition, Ngamsa now has the power to coordinate issues that concern the Nso community in Europe, including settling their disputes and ensuring they remain united.

Speaking to MMI, Yaa Ngamsha said: "I'm so excited and grateful that I've been able to be committed with my home of origin and after 20 years I've been able to be recognised by Your Highness."

As care-taker lady of the Nso Europe community, Lady Bling says the Fon has charged her to look after the Nso people in Europe, and "to bring people together, to reunite them and be able to account for them whenever the Fon calls me to enquire about my people. I should be able to know any of their problems and whatever they go through and I should always be there for them."

As an outstanding lady in the Nso community, Lady Bling VN says her next wish is to gain the highest female title in the Nso land.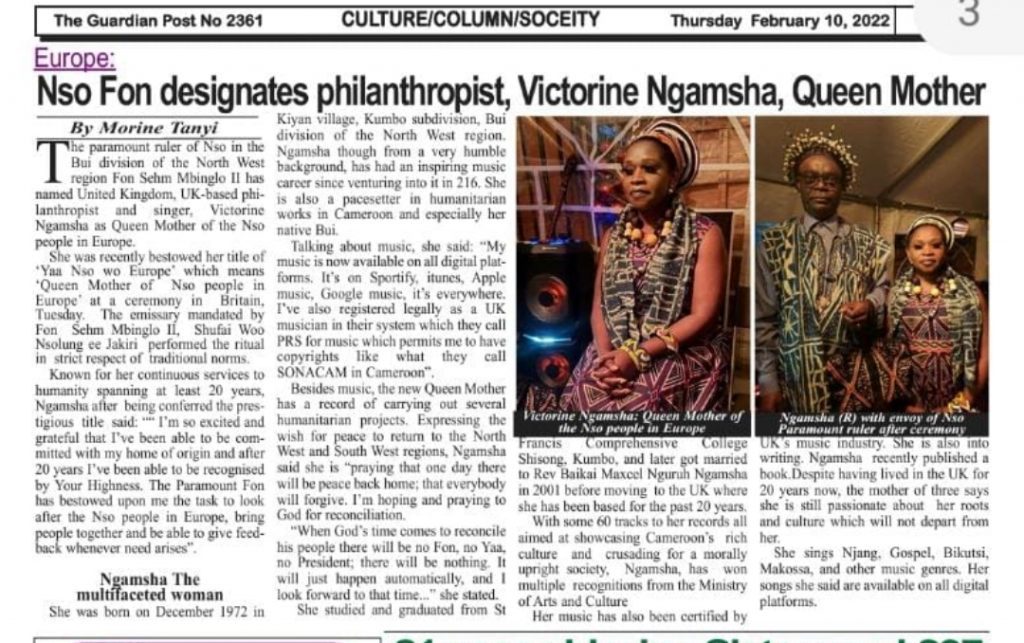 Humble beginnings
Lady Bling was born in December 1972 in Kiyan village, Kumbo subdivision of Cameroon's Northwest region.
She told MMI that growing up, was not a bed of roses.
"I grew up in a very poor family. My mom worked in the farm; dad worked as a trader selling some spices and a few things. My dad identified with Islam. It was not easy for us," she said.

She studied at the St Francis Comprehensive College Shisong, Kumbo, and later got married to Rev Baikai Maxcel Nguruh Ngamsha in 2001. The couple have been living in the UK for the past 20 years.

She would later enroll for a two-year course at the University of Roehampton, London. In 20212, she graduated from the institution with a degree in Business Information Technology.

With a husband and three children to cater for, blending such responsibility with music she said, is not easy. "I have worked very hard and I have been successful in that I am still able to keep my family," Ngamsha said.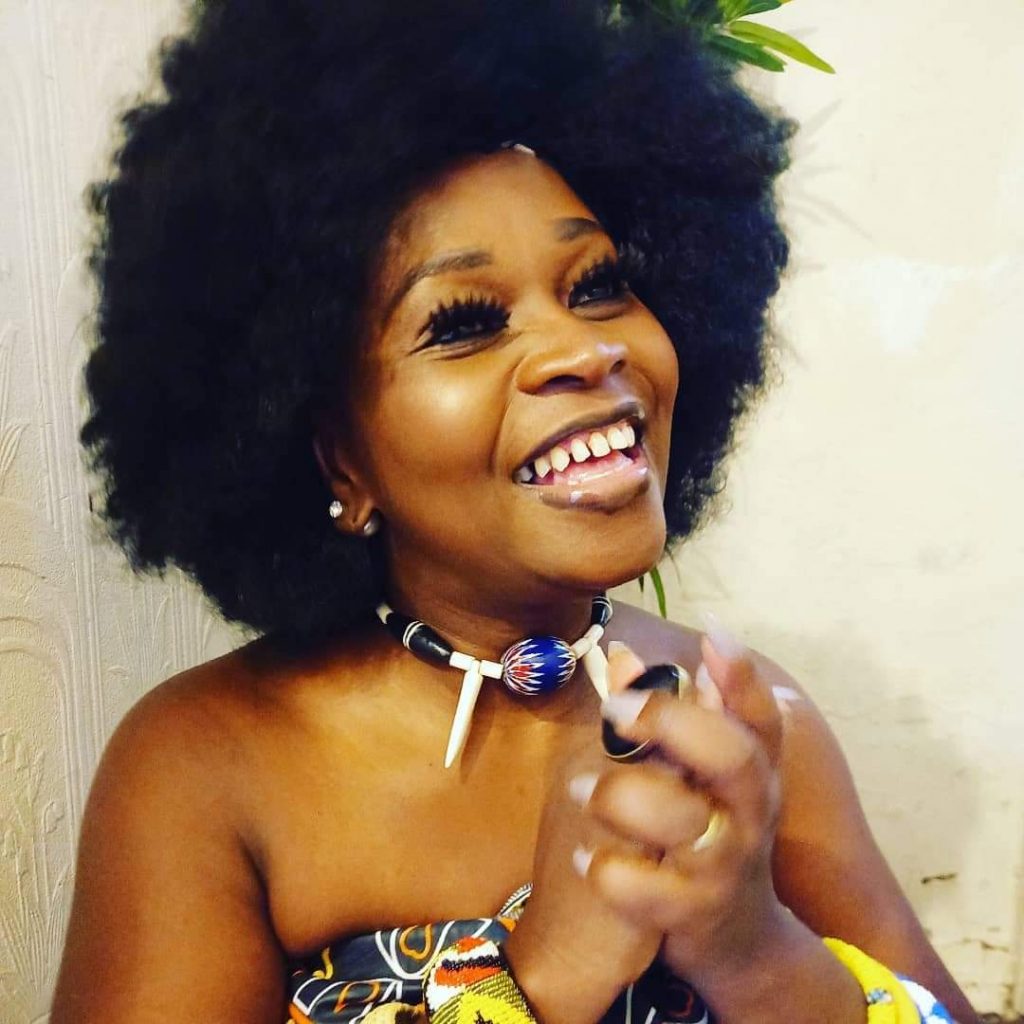 Certified culture promoter
Victorine Ngamsha, is also a Cameroonian culture enthusiast with 60 music tracks to her name. She has been showcasing the rich culture of Cameroon, especially that of the Nso people.
A few years back, Cameroon's Ministry of Arts and Culture, certified her as a success in Promoting culture. This year, the Ministry also made her a record label, not just a single musician.

In the UK, where her music has also been certified by the country's music industry, Lady Bling showcases Cameroonian and African culture not just through songs, but also through books, one of which she published recently.
Despite her achievements, the Ngamsha says she is still ready to do more. Lady Bling also sings Christian gospel music, through which she emphasizes morality and salvation through Jesus Christ.

Her specialities in music besides Gospel include; Njang, Bikutsi, Makossa, and other music genres. She says she has been singing for fun; to inspire people and humility has kept her going.
Fun-filled music career
Lady Bling started music in 2016 and, within six years, she has produced a total of 13 albums and 60 songs. The central theme in her songs are culture and religion.

"My music is now available on all digital platforms. It's on Sportify, itunes, Apple music, Google music, it's everywhere. I've also registered legally as a UK musician in their system which they call PRS for music which permits me to have copyrights like what they call SONACAM in Cameroon."

Apart from being a certified musician abroad, she has also been certified by the Cameroon Government. She also a member of the Cameroon Music Rights Corporation, SONACAM. She has released, among others, songs like Where is Nso; Miracle Working God; No to Abuse.

According to her: "When I sing, I sing to inspire; I am passionate about the message in my song and not the melody which is coming from my origin of being a motivational speaker… I don't write what I sing because it's a message out there for the people."

"To me, Lady Bling, it's not about the music becoming a star and successful musician. But when you ask about my music career some days I cry and some days I laugh it is difficult and it will always be difficult."

Abroad, she has rallied Cameroonian artists under an association – the Cameroon Artists Association in the UK, which she founded. "My vision with Cameroonian artists out here is to continue to promote our culture together," she said.

Lady Bling also trains her daughter to sing in Lamnso since she was eight. At 16, she now has one album in the market with all songs done in Lamnso, the language of the Nso people.

Philanthropist and peace crusader
Apart from being a musician and an author, Lady Bling has been engaged in several humanitarian acts back in her home town Kumbo. She founded the Rosavella Foundation which helped several vulnerable people in Kumbo before the Anglophone crisis broke out.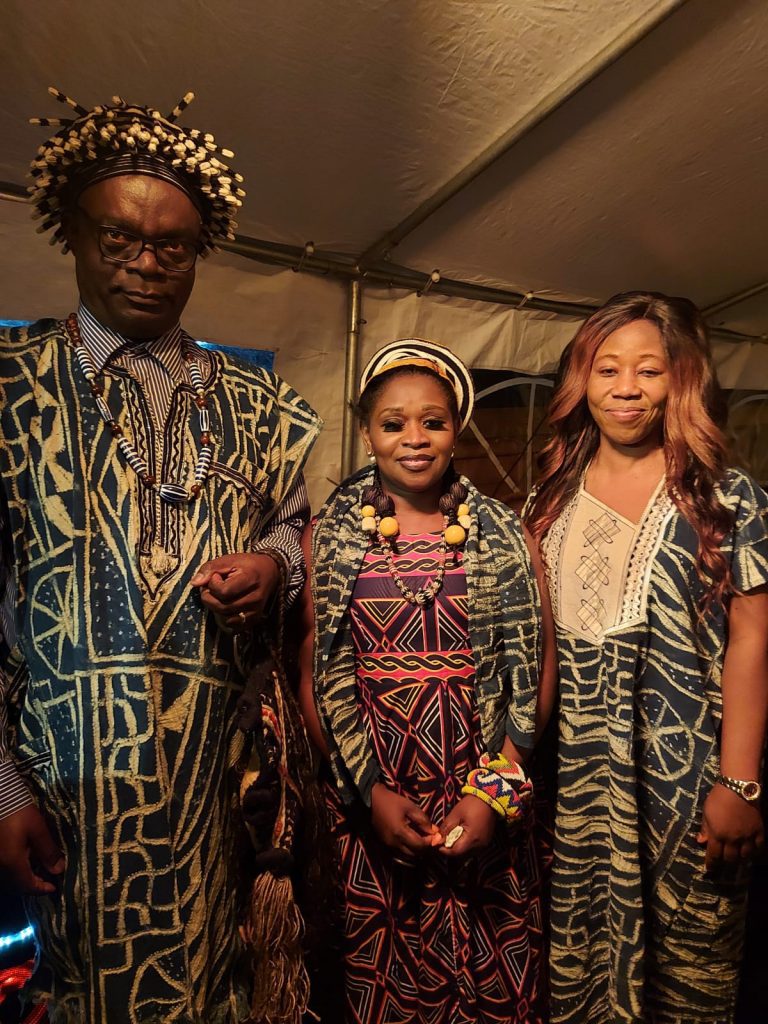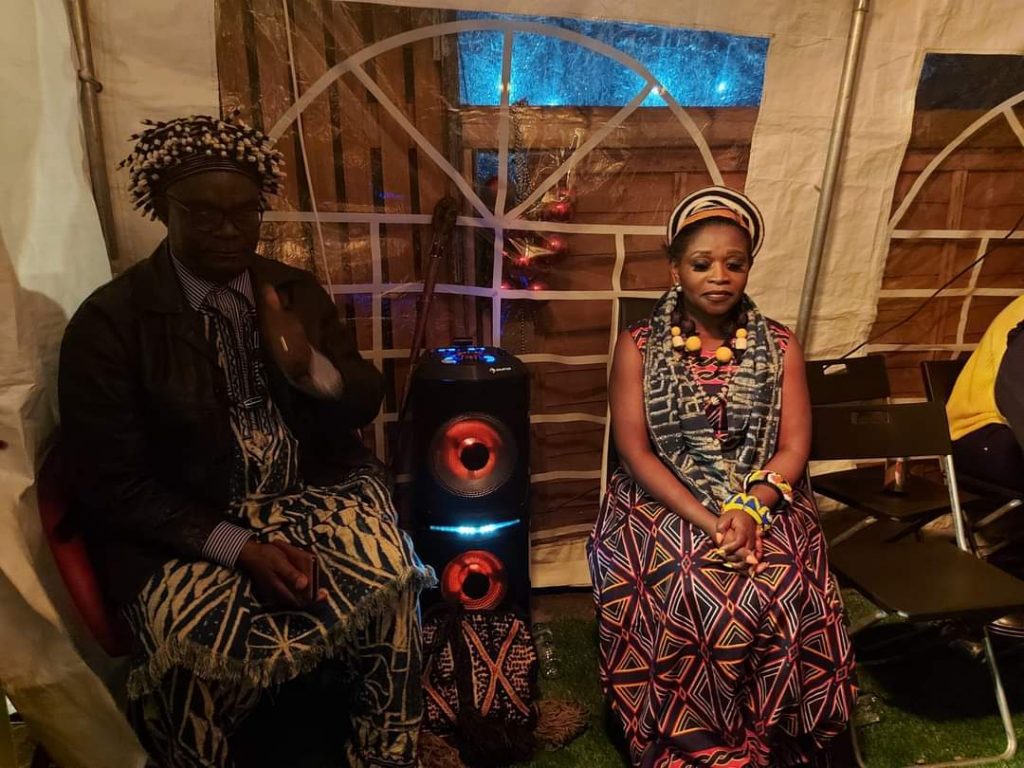 In her alma mata, St Francis Comprehensive Colege, Shisong, she helped in setting up a library by donated dozens of books. Lady Bling also championed a mental health project in Kumbo before the crisis, which was called random acts of goodwill.

She also sponsored sports activities, including cross country runs in Kumbo. However, these acts of goodwill were halted by the ongoing conflict in the English-speaking regions, which has greatly obstructed life in her native Kumbo town.

Stating that she is not a politician, she said she has been "praying that one day there will be peace back home that everybody will forgive. I'm hoping and praying to God for reconciliation."
She added that: "When God's time comes to reconcile his people there will be no Fon, no Yaa, no President; there will be nothing. It will just happen automatically, and I look forward to that time when we will all be able to celebrate our culture more and more and I will be going home as well."
(C) Mimi Mefo Info
You can help support our work through the link below