Several persons have been reported hurt as police used water canons and force to disperse mourners at a funeral in Yaounde Thursday, January 30, 2020.
The population made up of mostly teachers and students turned out in their thousands to mourn and bury Tchakounte Boris stabbed to death by his student weeks ago.
Dressed in their academic robes earlier at the Yaounde University Teaching Hospital, the teachers sang: "the teacher has given his all."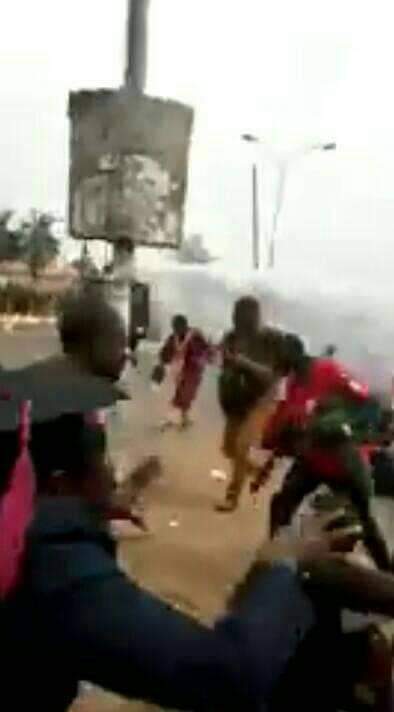 They later took to the streets in a procession, chanting songs and marching along the main streets.
Tchakounte's death was the first in a series of violent acts in the school milieu that raised calls for better safety measures for teachers.
Following his demise, many also criticized Secondary Education Minister, Nalova Lyonga for putting the blame on him.
MMI
You can help support our work through the link below