The civil society organisation Stand up for Cameroon is calling on Cameroonians to peacefully put an end to all atrocities committed by the regime of president Paul Biya since 1982.
In a press conference in Douala Friday June 12th 2020, leaders of Stand Up for Cameroon said Cameroonians are fed up with a regime that has nothing to propose to improve the lives of Cameroonians.
According to Edith Kah Wallah, leader of Stand up for Cameroon, "several Cameroonians, men, women, youths and children have been accused, kidnapped and others killed by the regime of Paul Biya. We have denounced that several times through social media and other forms." To her, the attitude of denouncing the government has not yielded fruits given that acts of kidnappings and killings by the military keep increasing on daily basis.
On how to solve the problem, Kah Wallah in the name of Stand Up for Cameroon is calling for a nationwide peaceful protest to kick out the 38 years regime of Paul Biya.
"Cameroonians should follow the foot steps of Malians, Algerians Burkinabes, Tunisians who in various stages of history decided to stop regimes that were not working in their favour. "
Stand Up for Cameroon sites cases like the recent death of Samuel Wazizi, Marcus Ebilitu Atube kidnapped in Buea since November 2018 by the military and many others that have seen their rights abused by a government Edith Kah described as "an outlaw government ".
To stand up for Cameroon, no Cameroonian is safe at the moment with the present regime. " We all know the origin of the problem. It's is the regime of Paul Biya so it has to go for peace to reign in Cameroon" Kah Wallah adds.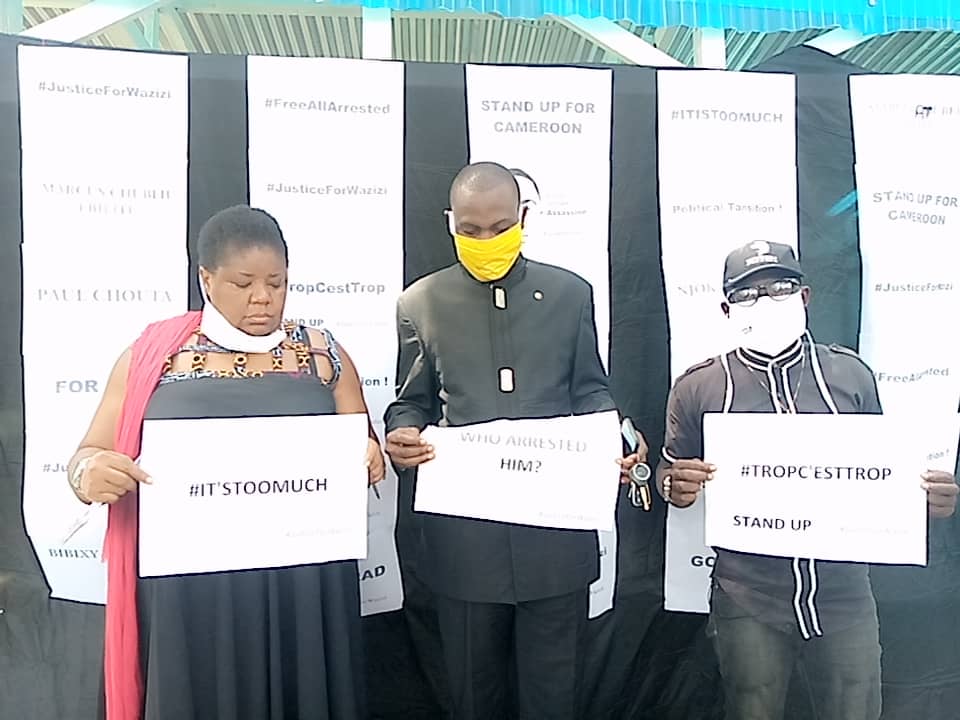 Stand up for Cameroon has appreciated Cameroonians that have been speaking out and taking actions to condemn the regime but says all Cameroonians need as a matter of urgency engage in a peaceful and non violent protest for a political transition.
Mimi Mefo Info.
You can help support our work through the link below