The president of the Cameroon Renaissance Movement, MRC has returned to the much dreaded Kondengui central prison in Yaounde.
Not as a prisoner this time – but flanked by other CRM bigwigs including Prof. Alain Fogue and Bibou Nissack Olivier. The politician was visiting militants of his party detained at the facility.
Speaking to the inmates, Kamto encouraged them to remain strong, while assuring them of his unwavering support and that of the party.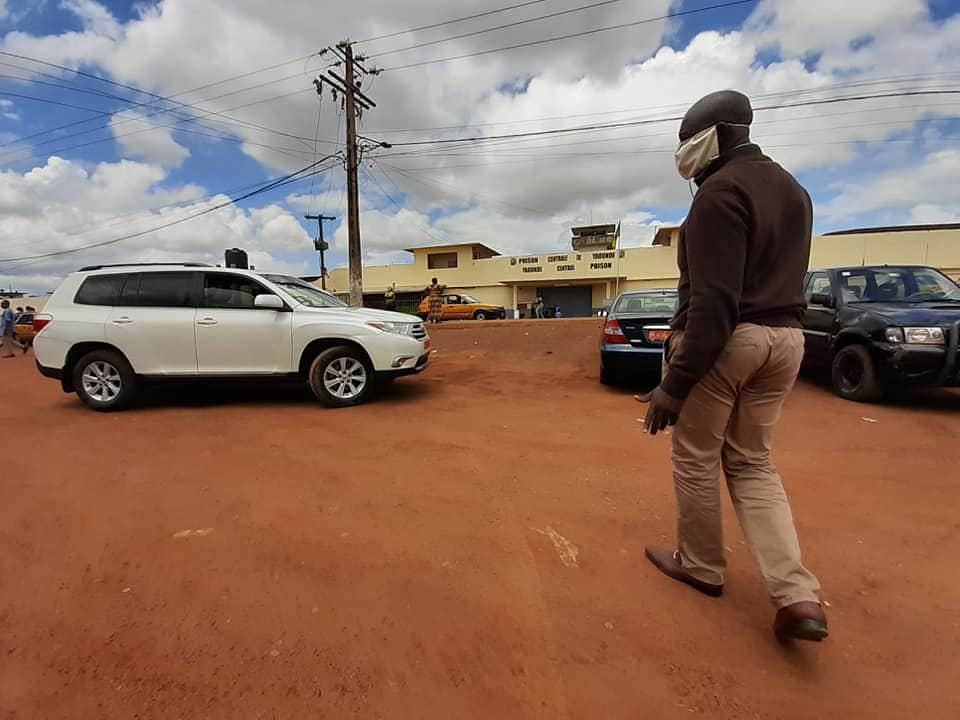 MRC militants have criticized the prison administration for denying Kamto access to incarcerated CRM 1st National Vice President, Mamadou Mota. Mota remained in jail while Kamto and hundreds of party supporters were set free by the Yaounde government in 2019.
Kamto and his detained Vice later had a brief encounter as the party president handed over items to the political prisoners.
Kamto and his party militants also decried what they said were restrictions being put in place to prevent them from meeting the jailed CRM militants as the administration often cited "health reasons".
The restriction they add seems not to apply to everyone as seen in the lack of any official announcement to that effect by the public prosecutor's office.
Prof Maurice Kamto who himself had once been an inmate was freed on 5 October 2019, a day after the Major National Dialogue, alongside some of his party militants.
He has since remained critical of the Biya regime, suggesting an attempt to transfer power. In the latest release, the CRM bigwig called for all attempts to disrupt any elections in Cameroon until the government addresses the Anglophone crisis and revises the electoral code.
Mimi Mefo Info
You can help support our work through the link below