Unrepentant President Biya supporter and member of the CPDM, Prof Messanga Nyamnding Charlemagne has been invited for questioning at the party's headquarters in Yaoundé.
The University don and politician is expected to appear before members of the CPDM disciplinary committee on April 13, 2022.
The committee is chaired by former prime minister, Peter Mafany Musonge.
It is not immediately known why the Biya fanatic has been summoned for questioning.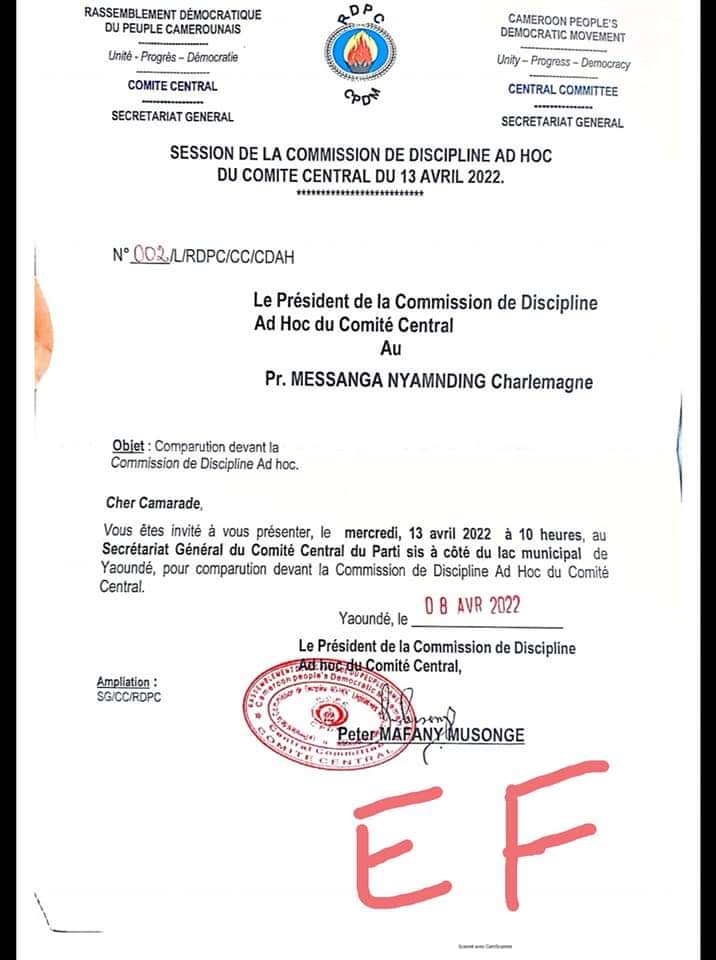 However, there are speculations his summon is not unconnected with comments he might have utter against the interest of the ruling party.
He has openly denounced some policies of his party's leadership, urging President Paul Biya to hold his ministers to account.
It is not the first time Prof Messanga Nyamnding is being invited for questioning at the CPDM headquarters.
Mimi Mefo Info
You can help support our work through the link below