Fresh gun battles in pinyin, Santa subdivision of Mezam division in Cameroon have forced hundreds of people in the area to flee their homes and take refuge in the nearby bushes, with some leaving the North West regions.
This follows a military raid in the localities of Alateneng, Baba II, Mantum, Pinyin, Bamendakwe, and Bawock over the weekend. Reports say fierce gun battles between the military and separatist fighters took place in the area Friday night throughout Saturday.
Speaking to the state broadcaster July 19, Brigadier General Nka Valere, commander of the 5th Joint Military Region, while presenting items confiscated from separatist fighters from the operation, said he to send a 450 man squad to restore order in these communities.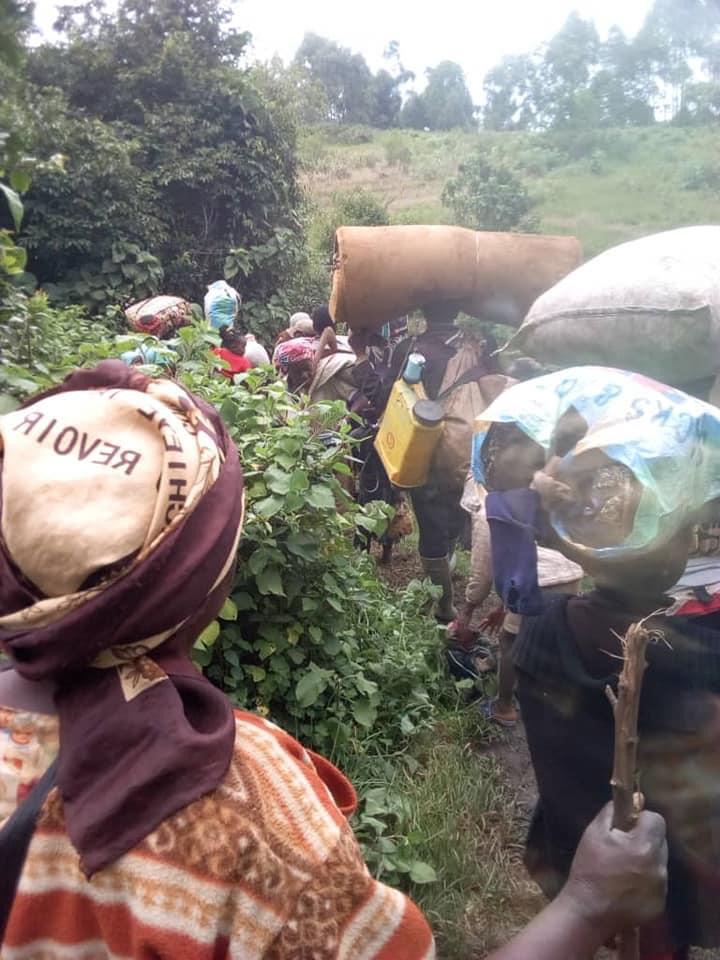 He said 15 Amba boys were killed amongst which were General Okoro, Amba commander in Pinyin while Bush General was arrested and is in custody. He added that Separatist fighters have been regrouping in these localities and launching attacks on Brasseries trucks transporting drinks and beverages' to Bamenda.
In a presentation this Sunday, July 19 in Santa, Motorbikes, containers of illicit fuel, Generators, electric cables, Gas cylinders, gun powder, military fatigues, a chain saw, bags of Marijuana, a refrigerator, an executive chair, an AK automatic rifle, mobile phones used to detonate improvised explosive devices and grass harvesters were all presented.
The mass exodus of persons deserting their homes in Santa is not an isolated situation as thousands have had to run to the bushes for safety since the onset of the crisis as the military and separatists engaged in gun battles frequently. UNICEF Cameroon Humanitarian Situation Report of March 2019, some
444,213 persons have been internally displaced in the northwest and southwest regions.
Mimi Mefo Info
You can help support our work through the link below