The Social Democratic Front, SDF, has threatened to slam sanctions on its battling militants.

In a release today, the party's Secretary General, Senator Jean Tsomelou has urged all members to resolve conflicts internally and not in the public space.

Any party member or official that takes internal squabbles to the public, he warned, would be sanctioned accordingly.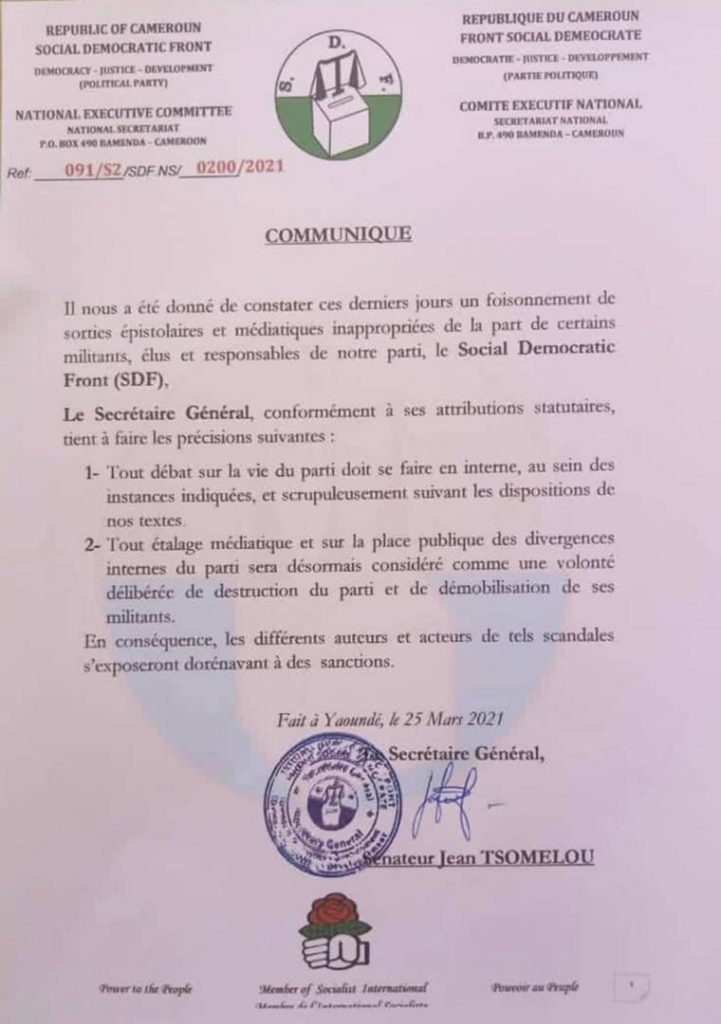 The recent warning by the party SG comes amidst signs of discontent within some party members over the recent outings of first National Vice President, Hon. Joshua Osih.

Last week, the Littoral chapter of the party to which he belongs said it was excommunicating him for violating some party statutes.

Hon. Nintcheu of the Littoral chapter is reported to have added that he was ready to face Osih in a public debate if need be.

The origin of the SDF Crisis can be traced back to weeks ago when Osih joined some Lawmakers of the ruling CPDM party to address US congress over the Anglophone Crisis.

The declaration did not sit in well with most party members and has since been a source of conflict between them.

Mimi Mefo Info
You can help support our work through the link below