The Social Democratic Front, SDF party has reiterated its stance ahead of the December 9 regional election in Cameroon.
In a release today, the opposition party says it will not be partaking in the election.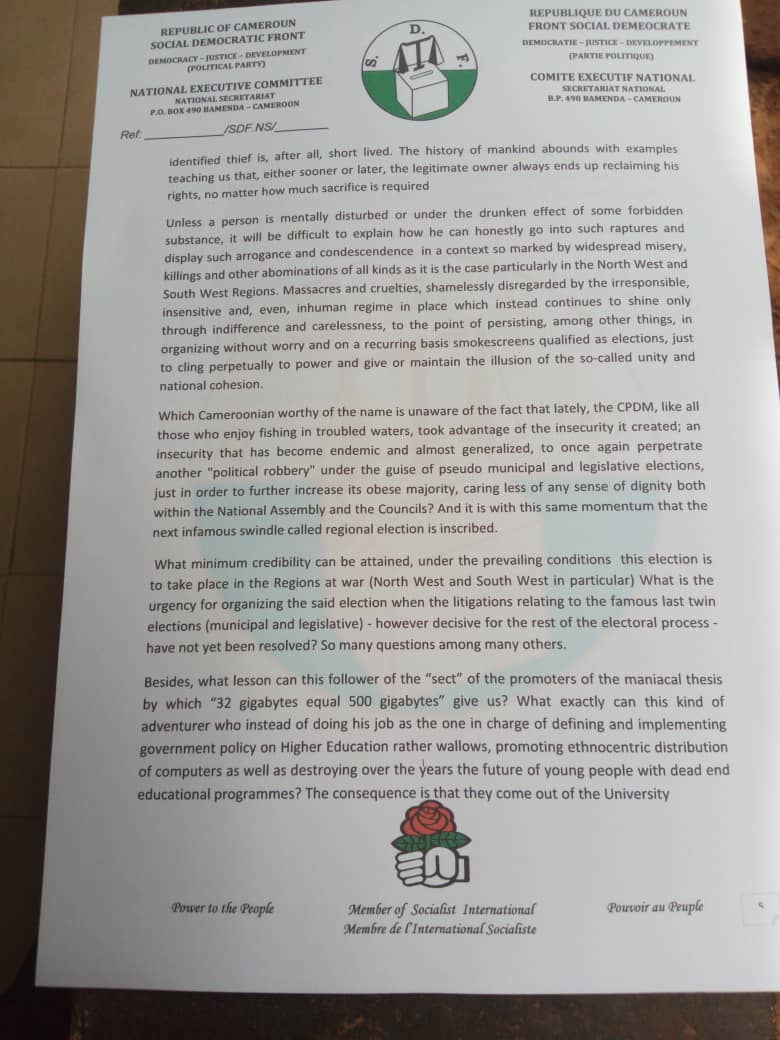 Signed by SDF National Secretary for Communication, Denis Nkemlemo, the release targets higher education Minister, Fame Ndongo, recalling the killing of six persons on May 26, 1990.
"The SDF has always advocated for a federal system as the most appropriate form of state for Cameroon…" He stated.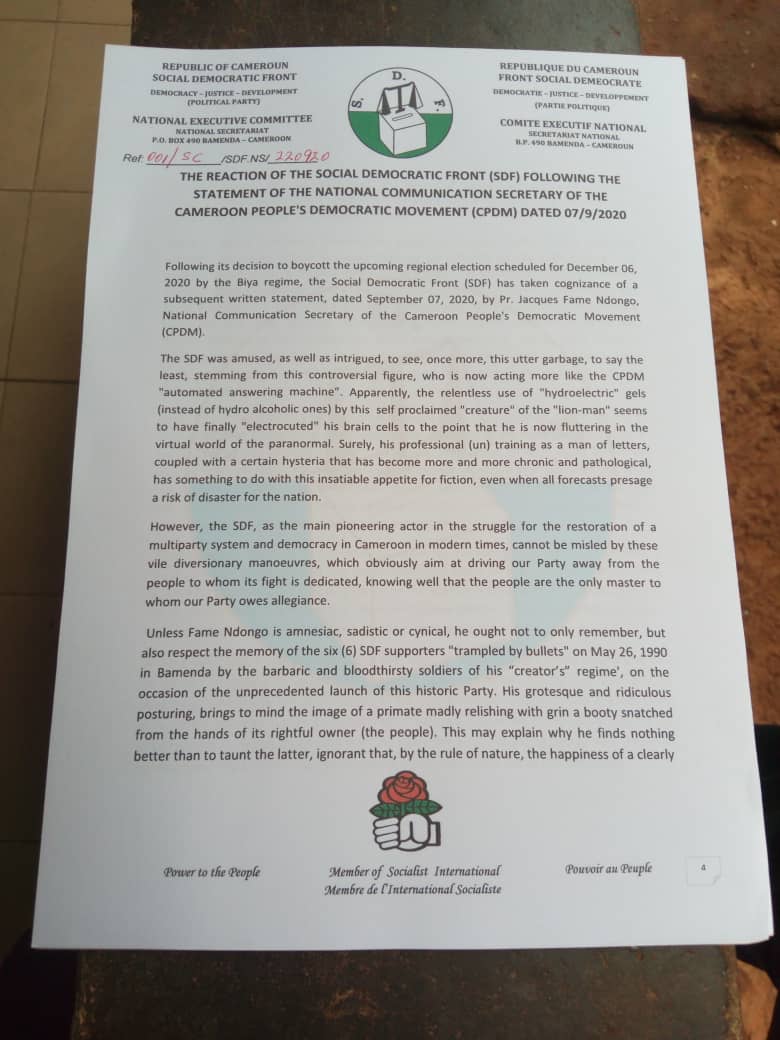 Consequently, he went on, "… The SDF, a party of the masses … Hereby affirms its position of not participating in te regional election of December 6…"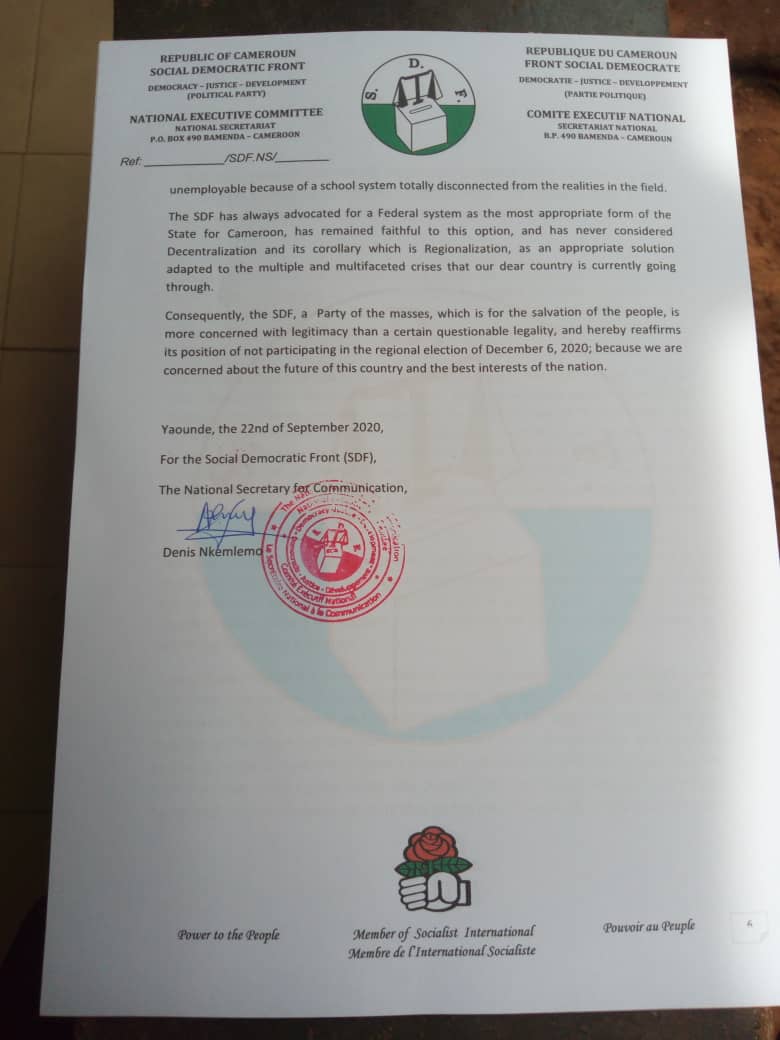 The SDF's reaction comes at the same time as an MRC protest. In addition to denying to partake in the December election , the MRC and ally parties have called for the resignation of President Paul Biya, solving of the Anglophone crisis and a revision of the electoral code.
Mimi Mefo info
You can help support our work through the link below