The sports authorities rapturously embraced Ndatme Job Moussa at the prime of his juvenile career and disavowed him when he was deemed inept and in urgent need of medical care.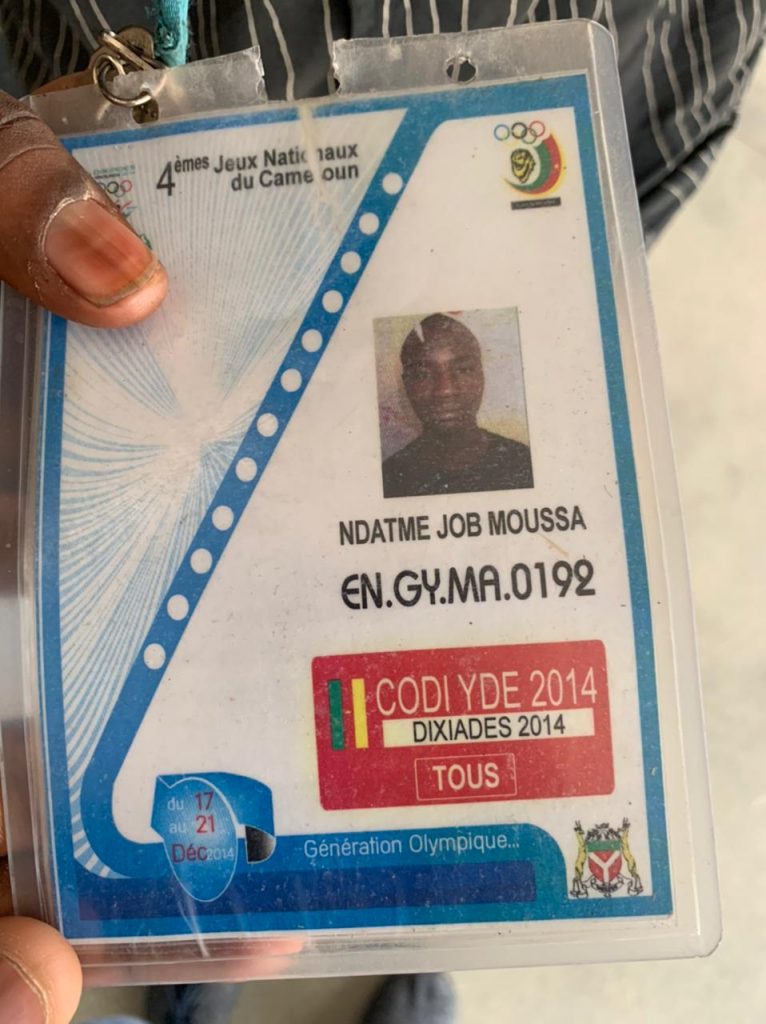 "This is the most pernicious thing to ever happen to me, " the once brilliant athlete told MMI.

Ndatme Job Moussa at the pinnacle of his pubescent vocation was an Olympic Champion proudly representing his motherland.

He tells MMI, "I injured myself doing what I love; flying the colors of Cameroon".

Today, "I am rejected and portrayed as a nuisance by sports authorities. They don't want to see me".

"I participated in many competitions organized by the Cameroon Olympic Committee. This is my professional card. You can see it. These are my medals, I won them at the Dixiades Games in Yaounde and Douala."

MMI has seen evidence (Olympic cards and medals) that prove the athlete's participation and victory at these games.

His spectacle was cheered by the public and his zeal for success gave the nation two medals.

Today he told MMI, "I went to the sports delegation and the delegate sent me away".

"He doesn't want to see me anymore," a visibly shocked and emotionally shaken Ndatme Job Moussa told MMI.

Wiping tears from his cheeks, he added: "All I want is the surgical operation. My condition is deteriorating by the hour".

Mr Ndatme injured himself while representing Cameroon at these games. He told MMI "sports authorities promised to take care of me. They promised to pay all the bills. I don't understand why I am being ignored now".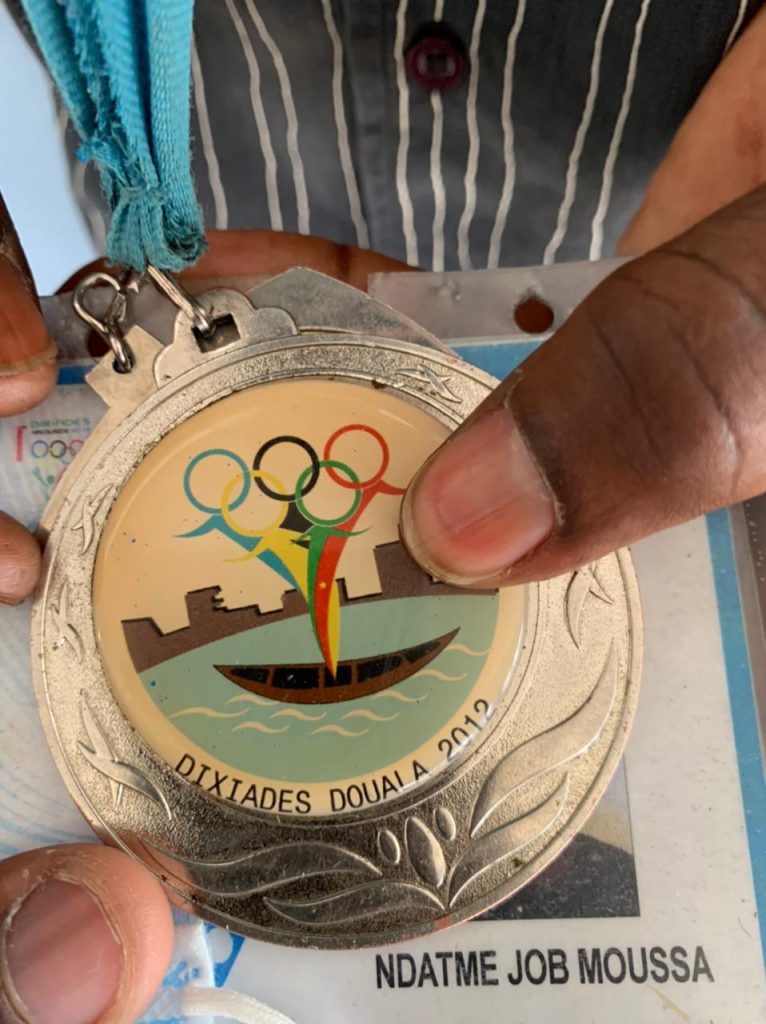 The republic appreciated his talent and medals that made Cameroonians so proud. But today, he is on his own, battling to be strong and healthy again.

All he now dreams of is for the sports authorities in this country to hear his plight and give him the care he merits.


Mimi Mefo Info
You can help support our work through the link below