Cameroonians will be observing the National Day without the usual public celebrations. This is because of the spread of cironavirus pandemic.
Before the outbreak of cironavirus in Cameroon, Edith Kah Wallah- leader of the group "Stand up for Cameroon" says "…the country was already in a state of fragility as a result of several conflicts in different parts of Cameroon".
To her, this explains why "Stand up for Cameroon" is organising what has been termed "20 May Dialogues" to run from the 20th to the 30th of May 2020.
The four conferences to take place on zoom will focus on three pertinent focal points "Stand up for Cameroon" says need urgent attention for the interest of Cameroonians.
Talking on how to reconcile the nation, Edith Kah Wallah in a telephone interview with Mimi Mefo Info says the war in the Anglophone Regions, insecurity in the three northern regions as a result of Boko Haram and total insecurity in the East region have all implanted a sense of division and marginalisation that needs to be addressed.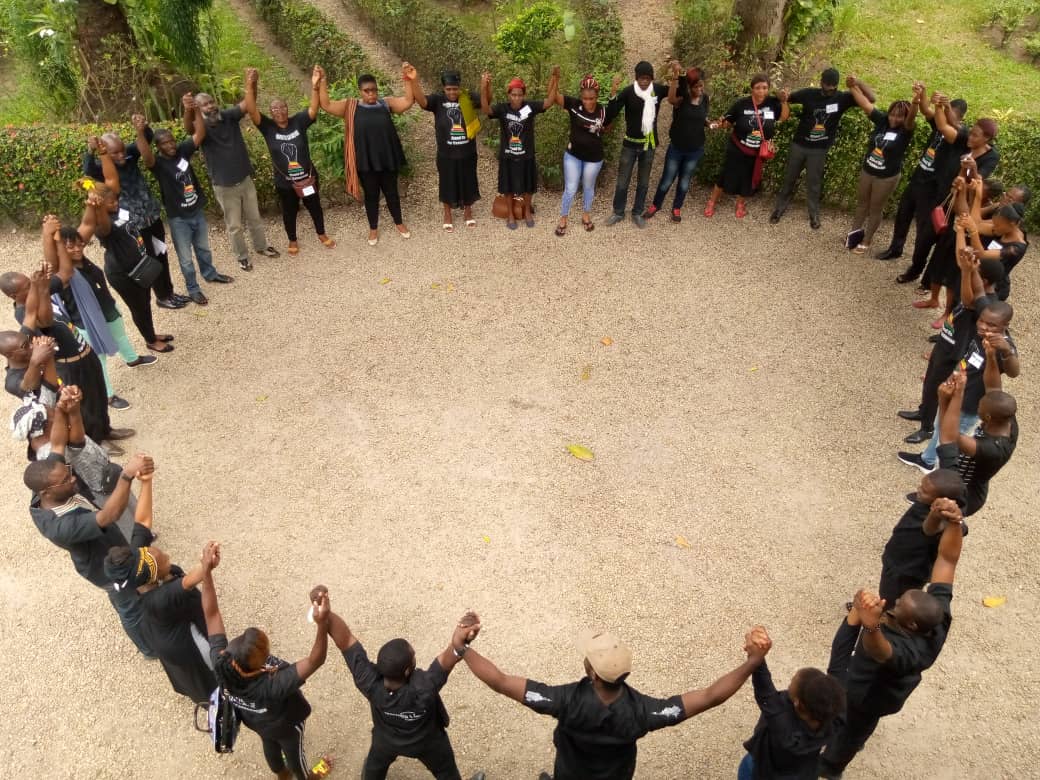 On the spread of coronavirus pandemic in Cameroon, Stand Up for Cameroon regrets all the inconveniences this is causing Cameroonians in all spheres of life. Thus, the zoom conferences will examine the impact of coronavirus on the health of Cameroon as a nation and it's economy.
Talks on political transition in Cameroon will equally mark "20 May Dialogues" organised by Stand up for Cameroon. This year marks 48 years after the two Cameroons came together to form a nation. This year equally marks 38 years since President Paul Biya came to power. After close to four decades, armed conflict in different regions, unemployment, corruption and other ills of governance are the hallmarks of the new deal government".
"Stand up for Cameroon" says there is a need to peacefully rebuild Cameroon without the present regime that has plunged the country into chaos.
According to Edith Kah Wallah, at the end of the conferences, " Cameroonians should know where to go from here. There should be a minimal agreement on what to do as a country for the interest of all Cameroonians".
The conferences on zoom will hold on the 20th, 23rd, 27th and 30th of May from 8:00 PM to 10:30 PM for the four days. Key speakers include Bar. Agbor Felix Bala, founding President of Centre for the Promotion of Human Rights and Democracy in Africa, Elizabeth Kwah, 'Mother of Nation' and Rebecca Enonchong, High tech expert and entrepreneur.
Respondents in and out of the country shall be contributing ideas in the conferences scheduled to take place on zoom and will equally be streaming live on Facebook and YouTube with followers permitted to participate.
Mimi Mefo Info.
You can help support our work through the link below