Men who pass for road safety agents are stationed at the entrance into Cameroon's largest city, Douala, carrying out "unnecessary checks" on passengers, a traveller has hinted MMI.
The safety agents go to the extent of asking passengers if they have condoms and first aid kits, in attempts to ensure road safety, says a source.
"This thing has to stop. The government has to do something and shouldn't wait until someone is dead; it's too much," said John Molua, a traveller.
He said the safety officers discriminate on vehicles bearing plate numbers from the Northwest and Southwest regions, and they carryout stricter checks on such vehicles.
"It's like you're entering into another country," John adds.
Douala is not the lone town witnessing this. A source in Limbe, Southwest region explains that locals have a similar worry.
He believes soldiers deployed to the high way are not doing what they were sent there for.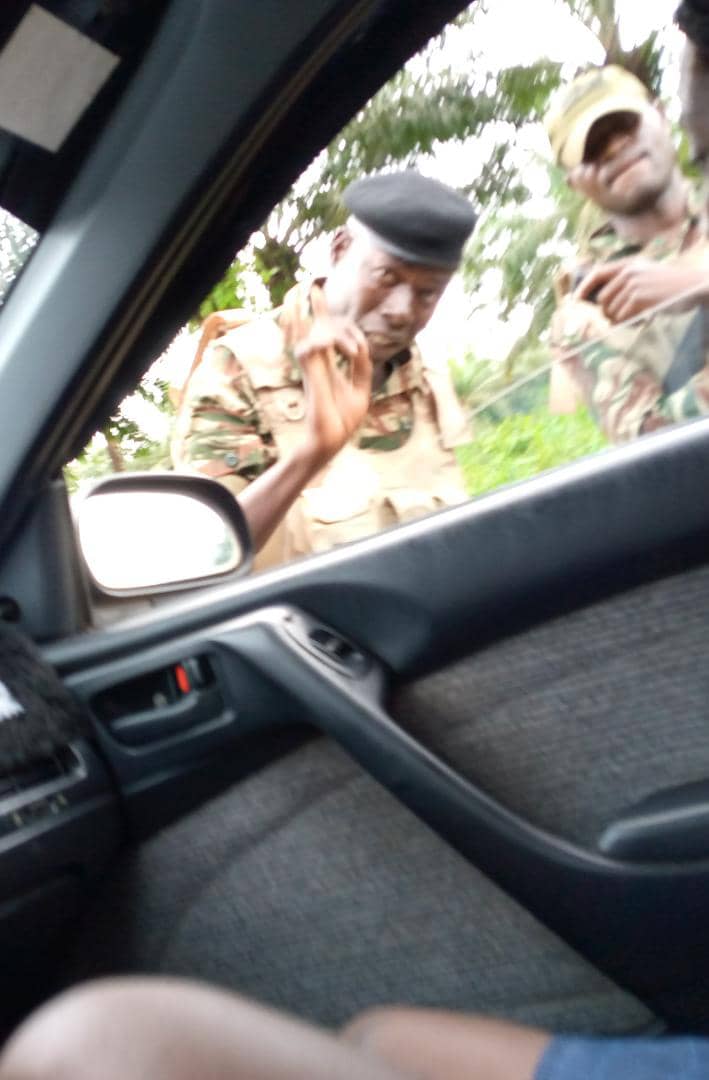 "These soldiers posted along the Limbe-Moliwe-Mutengene highway, to the best of my knowledge, their mission is to protect and secure the area," he says.
However, he notes, "they stop, control car documents and ID cards, intimidating those who try to even come out on Mondays."
He adds that "they do this both to bikes and cars."
Cover image: archives
Mimi Mefo Info
You can help support our work through the link below