Over 300 Internally Displaced Persons, IDPs, from the Anglophone Regions, mainly women and children housed by a traditional ruler in Makepe Misoke, a neighborhood in the city of Douala, Cameroon's economic capital risk dying of malnutrition and poor living conditions.
They have been displaced from different localities in the conflict hit North West and South West Regions of Cameroon, since 2016.
HRH Chief Dr. Joseph Mofor, their host who is also an IDP from Santa subdivision, Mezam Division, North west Region, says many have died, some hospitalised because of the difficult living conditions in Douala, but many continue to come in.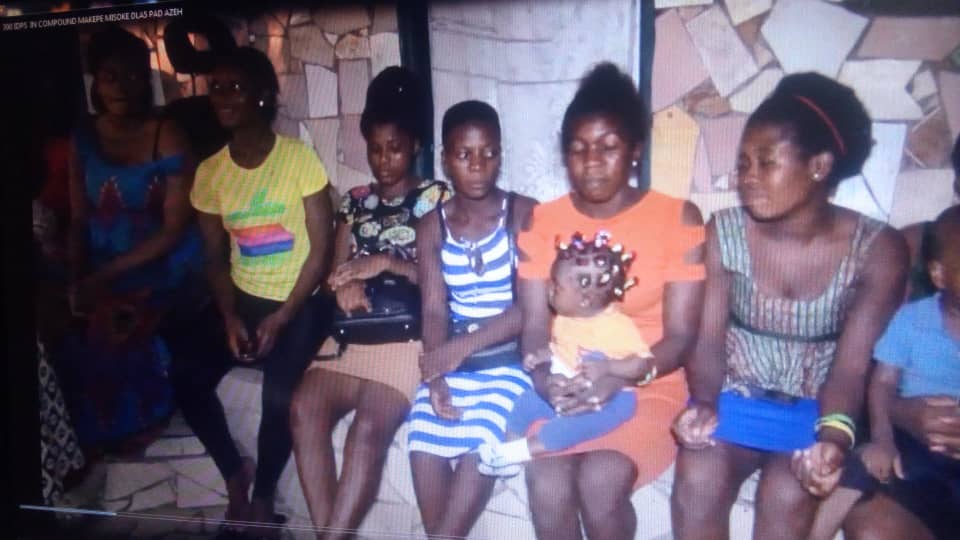 Speaking to Mimi Mefo info, most of the IDPs present horrific stories of how they escaped killings and burnings in the North West and South West regions.
They have either lost a parent, both parents, siblings or close relatives in the war.
18-year-old Sandra from Wum in the Menchum Division, North West Region of Cameroon, say she ran away with her two kid sisters after her mother was shot dead and their house burnt in their presence in 2018.
Like her, others shared shocking stories of how their relatives were assassinated.
At the hike of killings and burning of houses in the Anglophone regions, Dr. Mofor opened the doors of his private building in Douala for the over three hundred IDPs who had no where to stay.
By August 2018, he took in a total of 300 IDPs registered and forwarded their names to the DO for Douala V Subdivision, the Ministry of Territorial Administrations, and the Presidency of the Republic of Cameroon.
The request for aid from government through these channels, he said, has never gotten a favorable response.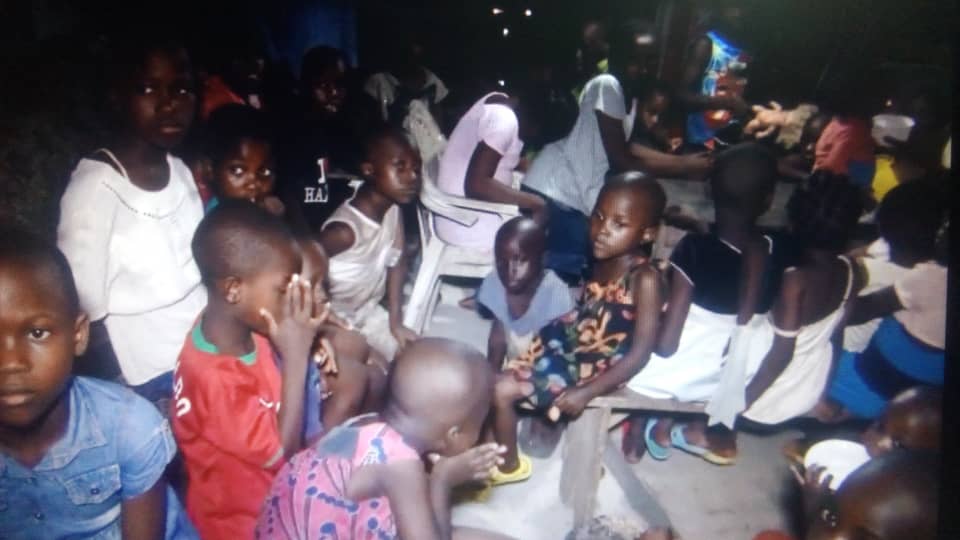 In the remote part of Makepe Misoke, kids who make up more than half of the total number of victims, go for days without food.
With no school, no jobs, no money and place to sleep, the IDPs say they live in hell on earth.
Without beds and mattresses the 300 IDPs, women and children sleep on bear floor, in the lone available vast room.
Chief Dr.  Mofor adds that Some of the IDPs are physically challenged, making their conditions worst. Haven struggled to feed and sustain them for over three years, the traditional ruler says he has ran out of personal resources to continue to sustain the IDPs.
To contact Chief Mofor, call: +237677755117
Mimi Mefo Info
You can help support our work through the link below