Over 40.000 people have signed online petitions demanding justice following an attack on a black schoolgirl in Surrey, London, on Monday, February 6, 2023.
The vicious attack by a group of white girls was recorded on video and has been shared widely on social media, sparking widespread outrage.
The video shows the girl being attacked outside Thomas Knyvett College in Ashford at about 2.30 p.m. on Monday.
She is repeatedly struck and kicked in the head, while her hair is also twisted, and an adult can be heard saying "kick her in the face."
During the attack, one of the girl's braids appears to fall out, and a vehicle driving by can be heard tutting its horn.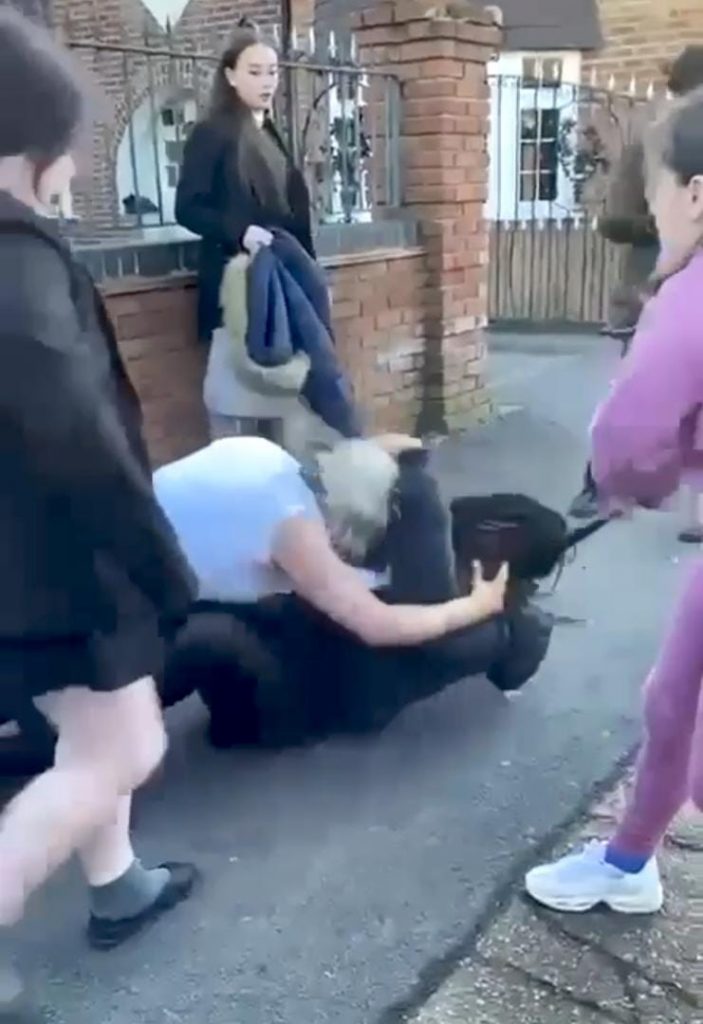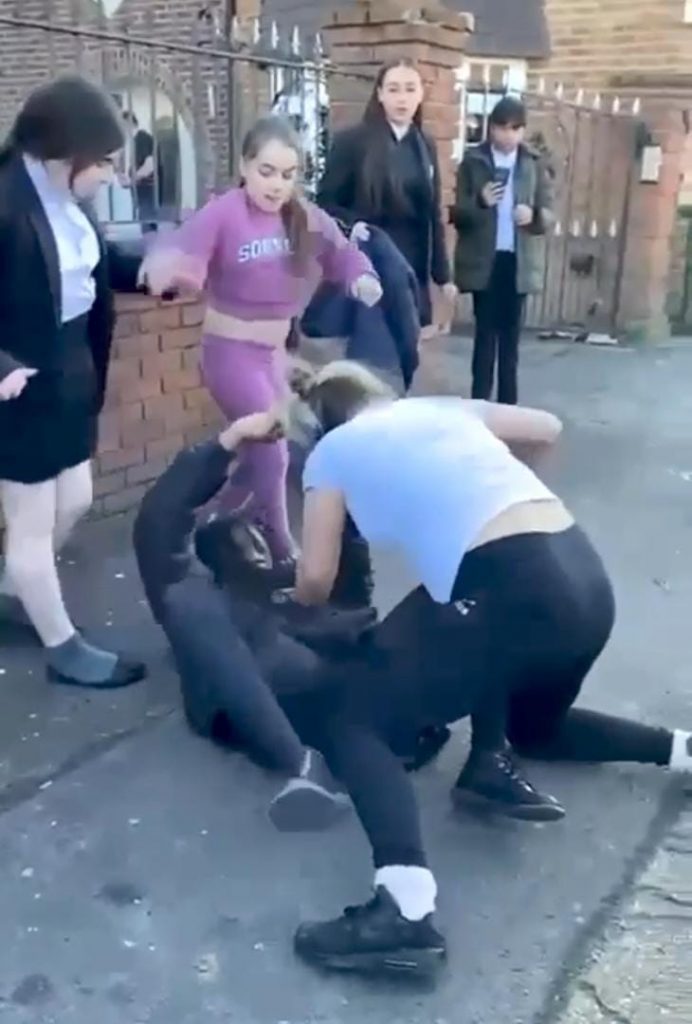 Many are particularly appalled by the way bystanders did nothing to break up the attack. Some have said the attack was racially motivated and the reaction of the crowd, further highlights serious issues about race relations in the UK.
They questioned if the reaction would have been the same if the attack was carried out by a group of Black girls against a White teenager.
Five individuals have been arrested in relation to the attack.
A 39-year-old woman, a 16-year-old girl, an 11-year-old girl, a 10-year-old child, and a 43-year-old male were arrested in connection with the incident, Surrey Police said on Wednesday.
Officers are also eager to apprehend a sixth suspect, a 15-year-old girl who has eluded capture thus far.
"She knows she is wanted in connection with this incident, and we encourage her to hand herself into her nearest police station," said the force.
Following the incident, Thomas Knyvett College Principal Richard Beeson addressed a letter to parents.
"You may be aware that one of our students was injured in a violent altercation outside of school yesterday as they were making their way home. We would like to reassure you that the police were called and are currently investigating. We are supporting the police as they investigate this matter," he explained.
Surrey authorities confirmed that they were aware of footage of the "distressing" incident and advised people not to distribute them, but instead to report it to the police.
"I was shocked to see some of the video footage of this fight and the level of violence from young people outside one of our local schools. Every school child should feel safe in the local community and not the target of any kind of violence as they leave school premises. Surrey Police are now investigating the incident and gathering additional evidence with the school's full cooperation," said Inspector Maxine Cilia, Borough Commander for Spelthorne.
Mimi Mefo Info
You can help support our work through the link below