Some traders and cab drivers in Bamenda, Mezam division of the North West region have decried say are abandoned garbage heaps at the Bamenda Food Market.
Household waste some say has blocked even the road, living city dwellers, drivers and traders battling for space and clean air.

Some said for several weeks now, the waste disposal company HYSACAM has not cleared the garbage dumped at the said market. The situation, they say exposes the population to danger.

"My shop has been blocked. The whole place is smelling with the horrible smell coming from there. We are no longer safe at the Bamenda Food Market," a trader said.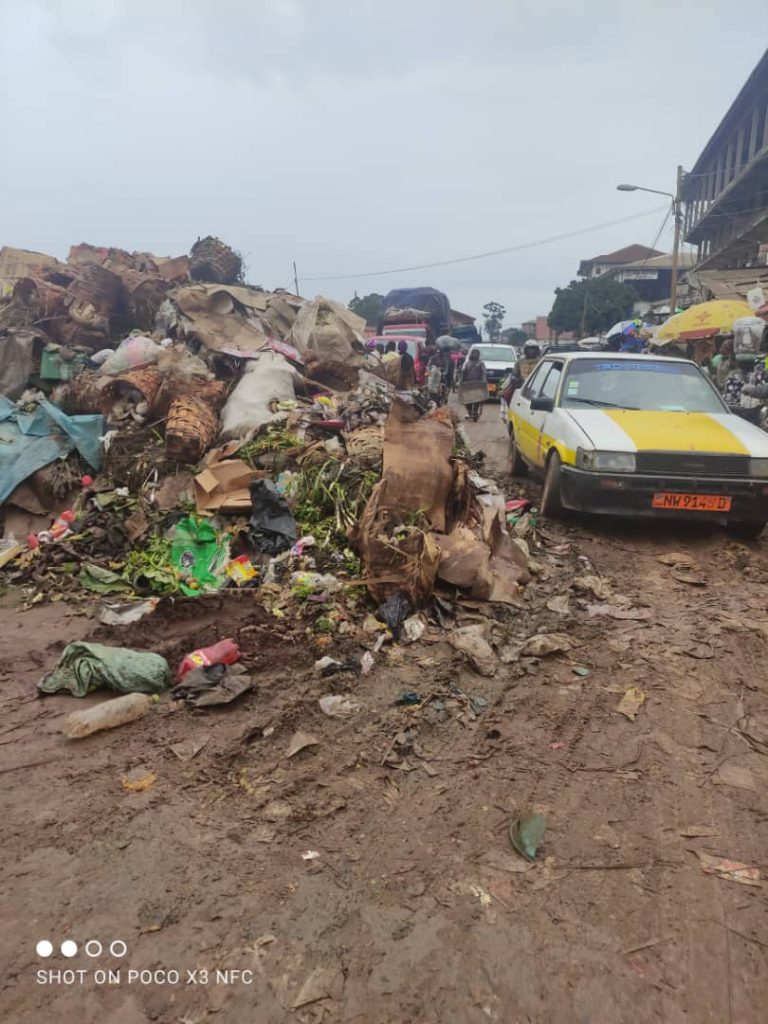 A city dweller narrated that, " this is really horrible! When I think of coming to the market with this smell, I feel frustrated. But I can't do otherwise, I wonder if HYSACAM is still in this town".

Another Bamenda resident said: "I don't like using this street due to the market traffic, and now garbage has blocked the road making it impossible for us to use this road again".

Others MMI interviewed urged authorities to clear what they say are hundreds of abandoned garbage heaps across Bamenda and not only that the food market.
You can help support our work through the link below