US President Donald Trump has suggested delaying the country's presidential election.
In a tweet today, Trump repeated claims of voter fraud for mail-in votes, and wanted to delay the election until people can "properly, securely, and safely vote."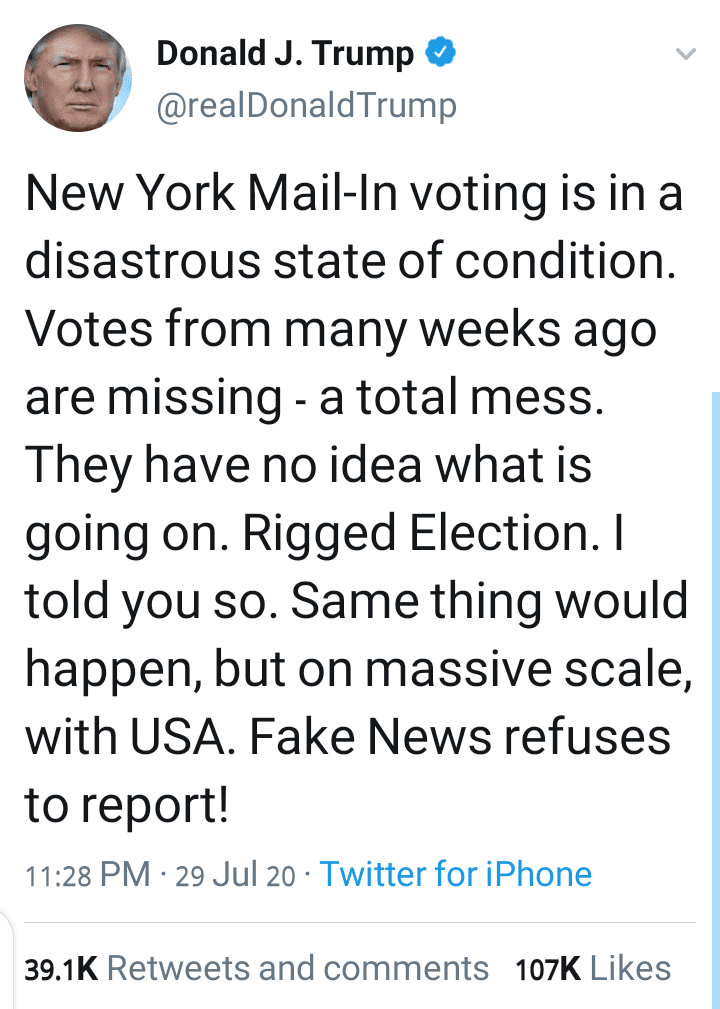 "New York Mail-In voting is in a disastrous state of condition. Votes from many weeks ago are missing – a total mess. They have no idea what is going on. Rigged Election. I told you so" he wrote in another tweet.
"Same thing would happen, but on massive scale, with USA. Fake News refuses to report!" He added.
The US president went on to post a video he said was a mail-in voting experiment by a local news station.
Election day has landed on the first Tuesday following November first since the 19th century, as outlined in the constitution.
MMI
You can help support our work through the link below