Valentine Ogum and another man popularly known as Benzema were allegedly shot by security forces in Obang, Bafut in the North West region.
Reports say this was after they were accused of being witnesses as separatist fighters mounted a checkpoint in their locality.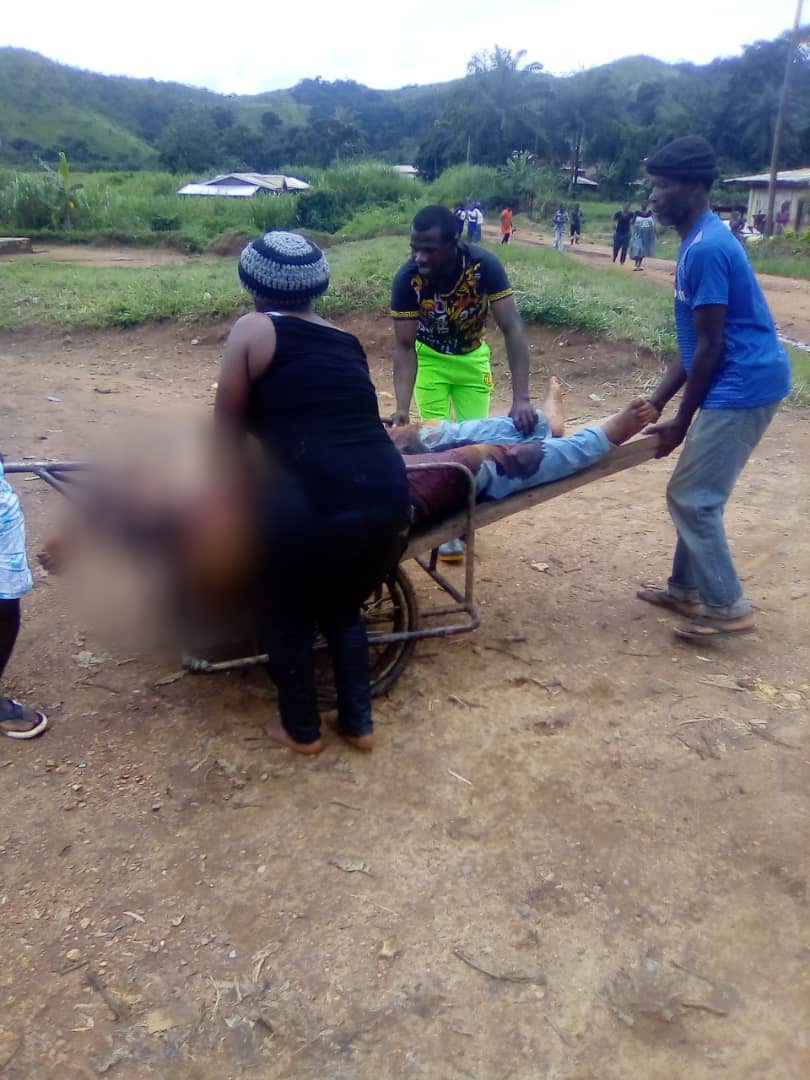 Family sources however have a different version.
"They called me and said my cousin was dead; that the military shot them," a relative to one of the victims explains.
A cousin of the diseased says he had gone up to the road to buy Okra before meeting with soldiers coming from Wum, a neighboring village on board a motorbike.
"Arriving at Mile 30, they removed their gun and shot two of them … Turned their back and returned to Wum," he says.
He laments that "the only sin his cousin committed was to go to buy Okra … It's painful."
Dissociating himself from violence, he says "I'm not for what's happening where people want to fight the military but the military should be able to respect their uniform in order to bring peace… This tarnishes their image."
Like in many other similar instances, military sources have made no comments over the allegations.
Government officials have however always maintained that the army follows the guidelines of professionalism in all its actions.
Mimi Mefo Info
You can help support our work through the link below