The president of Ukraine, Zelensky has requested the support of the African Union, AU following the invasion of his country by Russian forces.


Calling his Senegalese counterpart, Macky Sall on phone to discuss on the crisis, Zelensky revealed his intentions to address the AU.


This was confirmed on a post he made on Twitter.

"Had a phone conversation with Chairman of the African Union, President of Senegal, Macky Sall. Noted the statement of the African Union dated 24 February, on respect for Ukrainian's sovereignty and territorial integrity. Informed about our struggle against the invasion and heinous crimes of the Russian Aggressor" He wrote.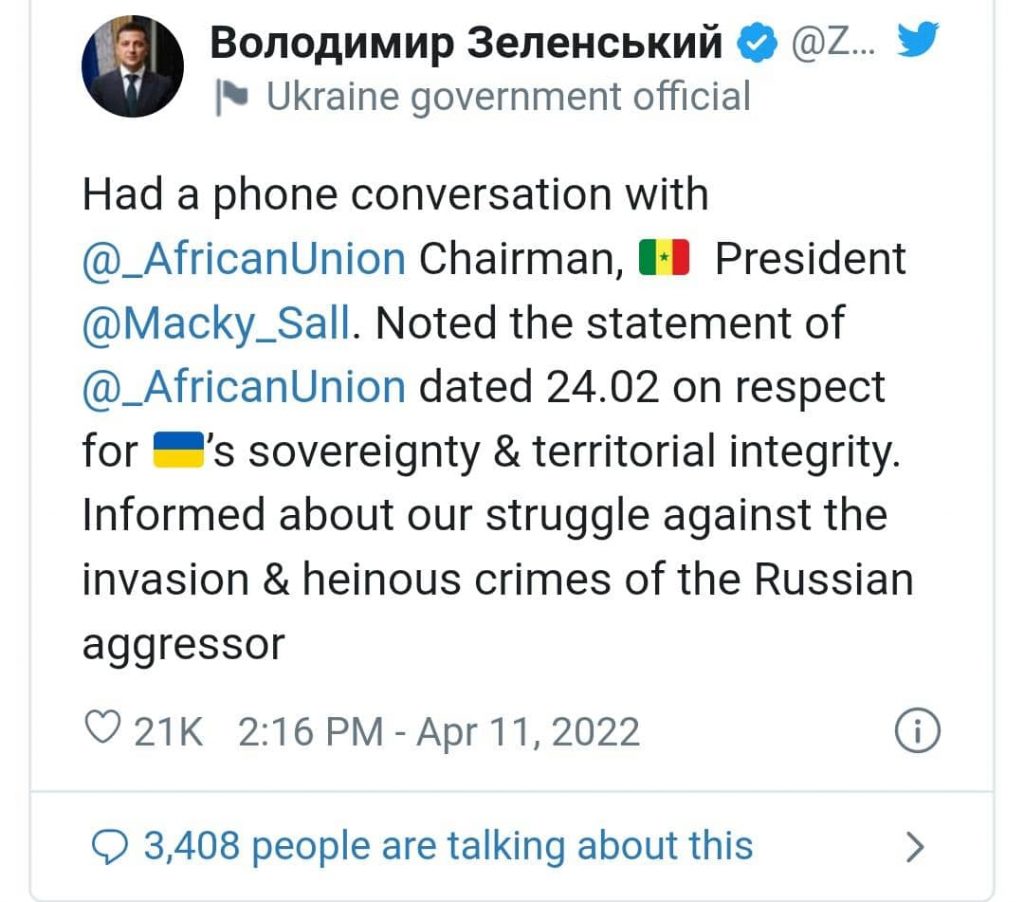 However, most African nations have sought to remain neutral about Condemning the Russian attack on Ukraine, led by Vladimir Putin.


This was evident during the UN body votes to suspend Russia from Human Right Council. Out of the 58 countries which abstained from the votes, 24 were African countries.


Cameroon, Nigeria and Ghana were among the Countries who abstained from voting.


However, 9 African countries voted for while 9 voted against.


By Amina Hilda.
You can help support our work through the link below