Umojami, Africa's creative social media platform has gone operational. The one-of-a-kind social media community connects creators and Africa's artisans and inventors.
The app goes beyond linking up people to providing them an avenue to share their work of arts, photography, ideas, and software among others.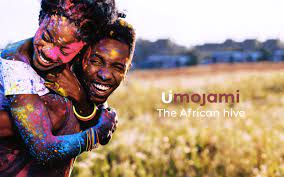 "It is a new form of social media, which is not just about people sharing stuff, it is one that rewards creativity and ensures that all creators ranging from doctors, musical artists to farmers can reap immediate benefits from their work," the developers say.
Umojami, a community that empowers
Umojami is not just a social media platform but also a space for Africans with creative ideas to share information and creative ideas while having fun.
This can come from any field of life, experience, or place. Developers of the app believe we can better understand and grow collectively as a people if we share ideas that empower us from different communities, cities, countries, and the African continent as a whole.
Posting an idea
With Umojami , you can post a creative idea or share creative information or start a creative conversation.
For such a piece of information to be considered "creative", developers say it must be above 280 words.
Such creative posts are rewarded in "Cowrees"
Cowrees Reward
Cowrees rewards are earned by posting a creative idea, commenting, reacting to a comment and posting a story.
What Umojami users should not do!
In a bid to make social media interactions more beneficial, Umojami developers have rolled out guidelines on what users should avoid. The respect of these guidelines is important, as it will influence rewards and account on Umojami.
Posting very short sentences is not classed as post and will be deleted from the system to stop abuse of the Cowrees reward.
Commenting on a post by posting it as a post and not using the comment section of the post is not classed as post and it will be monitored and deleted impacting users' Cowrees.
What Umojami Users Can Do!
Umojami users are expected to act responsibly and in accordance with policy and guidelines in order to keep the community a safe place for every member.
"Keeping you safe is our top priority. Any member who abuses the system will be suspended for 24 hours (GO TO JAIL) and this will affect user's rewards and account," developers say.
"Enjoy our African Eden of creative ideas and we cannot wait to chip in on your first idea."
https://www.umojami.com/
You can help support our work through the link below