By David Atangana
Some three members of separatist Ambazonia movement are facing the law in the United States of America for allegedly sponsoring violence in the two English speaking regions of Cameroon, a document from the US department of justice has said.
Cameroon's two English-speaking regions has been facing an armed conflict since 2016 where proponents of secession are fighting to create an independent state called Ambazonia.
A majority of those sponsoring armed separatists in the two regions are based in the US.
On Monday November 28, 2022, the US department of justice announced that three sponsors of the separatist movement have been arrested and presented in court.
A federal grand jury in Kansas City, Missouri charged the trio of Claude N Chi, Francis Chenyi and Lah Nestor Langmi on a four-count indictment bordering on offering material support for the group.
The federal indictment alleges that Chi, Chenyi and Langmi have supported and raised funds for separatist fighters in Cameroon since January 1, 2018.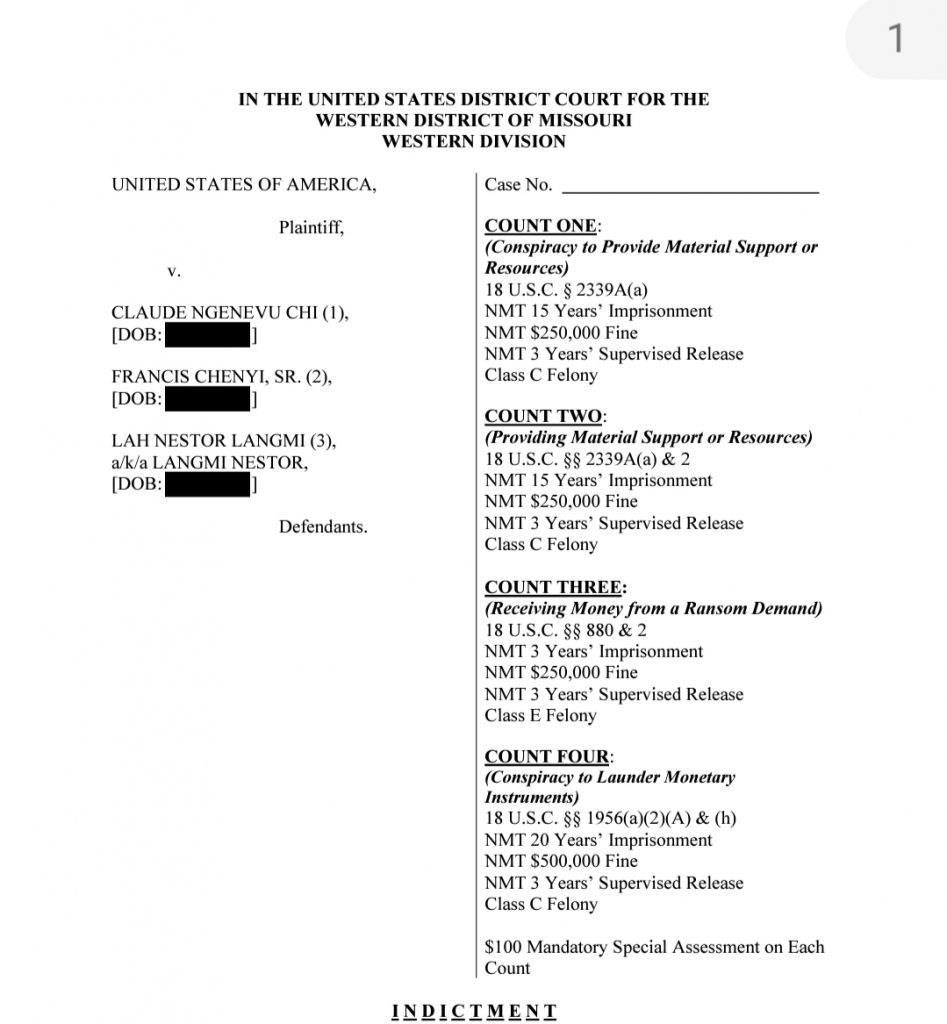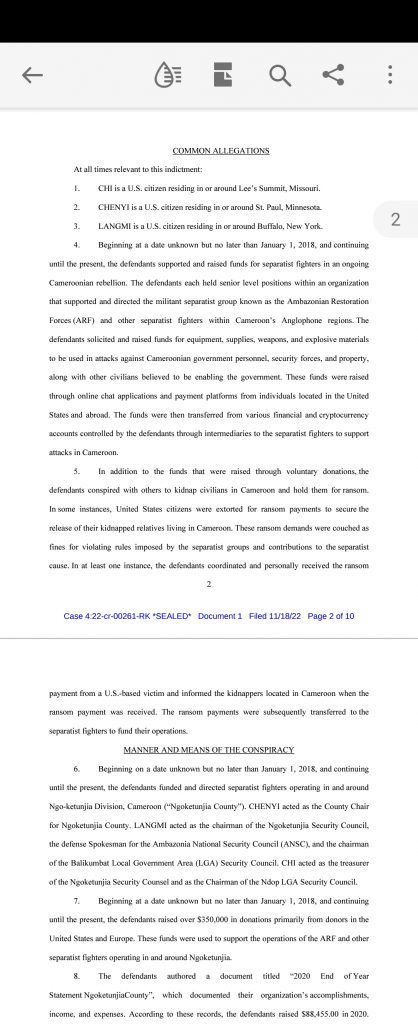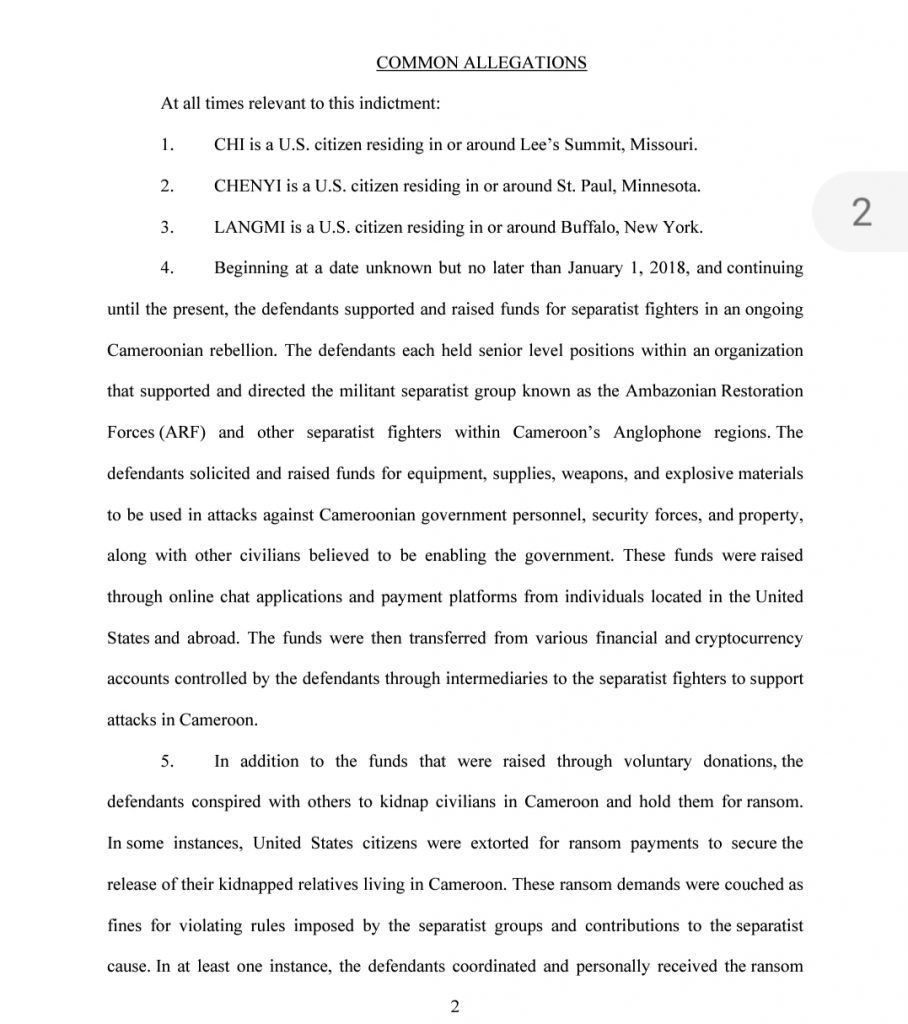 The three according to the US department of justice held senior positions in the movement directing armed fighters to commit crimes.
"Beginning on a date unknown but not later than 1 January 2018 and continuing until the present,the defendants funded and directed separatists fighters operating in and around Ngohketunja Division, Camerooon (Ngohketunja County)," the statement said adding that: "Chenyi acted as County Chair for Ngohketunja County, Langmi acted as chairman of Ngohketunja defense council and spokesperson of the Ambazonia National Security Council (ANSC) and chairman of Balikumbat Local Government (LGA) security council.Chi acted as treasurer of Ngohketunja security council and as Chairman of Ndop LGA security council."
They are alleged to have raised $350,00 in donations primarily from donors in the United States and Europe.
"These funds were used to support the operations of ARF and other separatist fighters operating in and around Ngo-ketunja," said the department of justice.
The allegations added that, "The defendants authored a document titled 'End of year 2020 statement Ngohketunja County which documented their organisation's accomplishments, income and expenses."
According to these records, the defendants raised $88,455.00 in 2020.
"Itemized expenses include atleast ten entries related to improvised explosive devices and ten entries related to firearms and ammunitions," the department of justice went on revealing that, "Other expenditures included funds related to the kidnapping of Cardinal Christian Tumi and of a Cameroonian traditional leader named Sehm Mbinglo II on November 5, 2020."
The accused, risk heavy jail terms if found guilty.
Mimi Mefo Info
You can help support our work through the link below