A woman who says she is tired of seeing other women killed has collected her thoughts in pictures ahead of Women's Day on Sunday.
"I am a proud Babanki child and I will NOT stay indifferent to the evil being committed in ours land, it's so painful seeing my brothers and sisters being killed for no reason," she tells Mimi Mefo Info.
"As a mother, seeing the evil carried out by both Government of Cameroon and the Ambazonia government on innocent people, am so hurt especially with the recent killings and the atrocities. So why take a day off to celebrate women's day when others can't find their love ones anymore?😭. Why not take this day as women, mothers and make our voices heard, put more pressure on President Paul Biya to call for inclusive dailogue and stop the war for the good of all Cameroonians? She questions.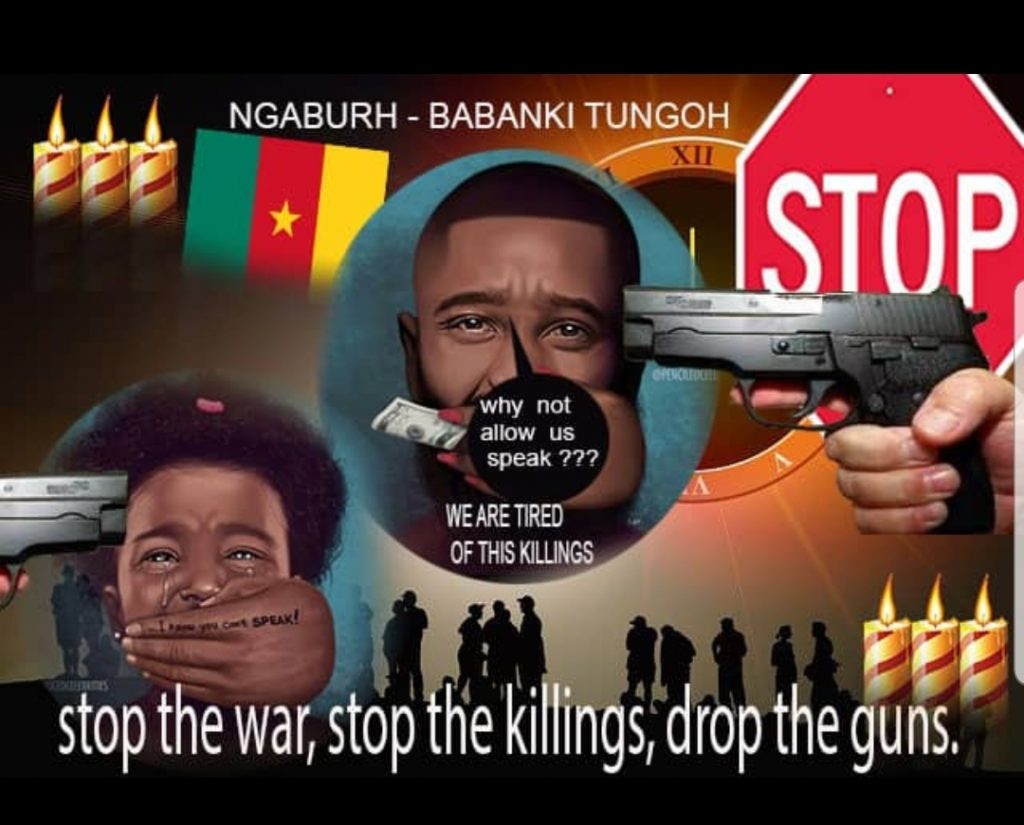 "These pictures represent the million voices crying throughout Cameroon over brutal killings, " she said adding that: "I want to use this day March 8 as a mourning day with massages calling for inclusive dialogue, calling for peace and calling for an end to the war".
At least 4000 people have died and more than one million displaced since the Anglophone Crisis escalated in 2016.
Mimi Mefo Info
You can help support our work through the link below