Reports say Ndo' o Ngoumou Steve, driver to a Colonel has committed suicide.
Ngoumou, driver to Col. Mezui Zo'o is said to have pulled the trigger on himself early this morning.
Corroborating reports say the driver carried out the act shortly after 5:00 AM at his boss' residence in Odza, Yaoundé.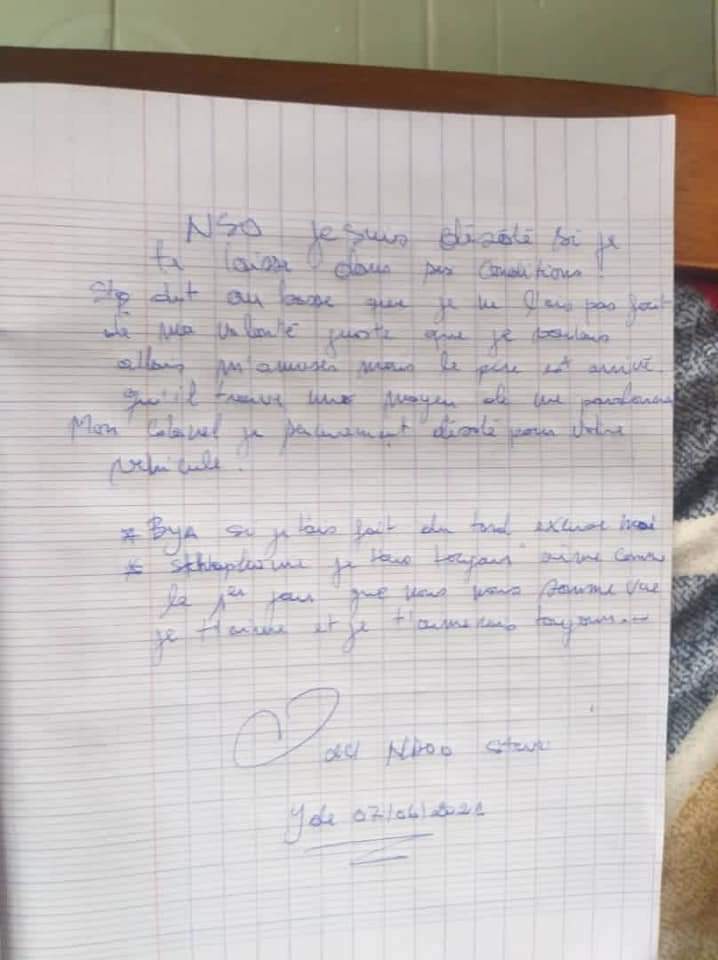 He is said to have left a letter in which he sought forgiveness from his lover. In the letter, the deceased driver also apologised to the Colonel for commiting suicide in his home.
Images on Social Media depict the driver lying in a pool of blood as well as the letter.
The army official is yet to make any official remark following the incident.
Mimi Mefo Info
You can help support our work through the link below