Fabrice is a Cameroonian entrepreneur who immigrated to the United States in 2009.
Upon his arrival in the US, he attended Springbrook High School in Montgomery County, Maryland, followed by Thomas Edison High School of Technology (TEHST), where he studied Network Operation (NetOps).
At TEHST, he learned about and developed a particular interest in computers and Information Technology.
To pursue that newfound passion, he started his first company, Pani Computer Solution, in 2011 while he was still in college.
Back then, he bought, sold, and repaired computers, as well as offered technology maintenance for small businesses and home users.
Gradually, he scaled the business to become a full information technology (IT) consulting company, and he hopes to expand his consulting business worldwide.
Although Fabrice was enjoying success, he decided to expand his knowledge. To that end, he enrolled at the University of Maryland Baltimore County (UMBC), where he graduated from the UMBC College of Engineering and Information Technology with a Bachelor of Science in Information Systems.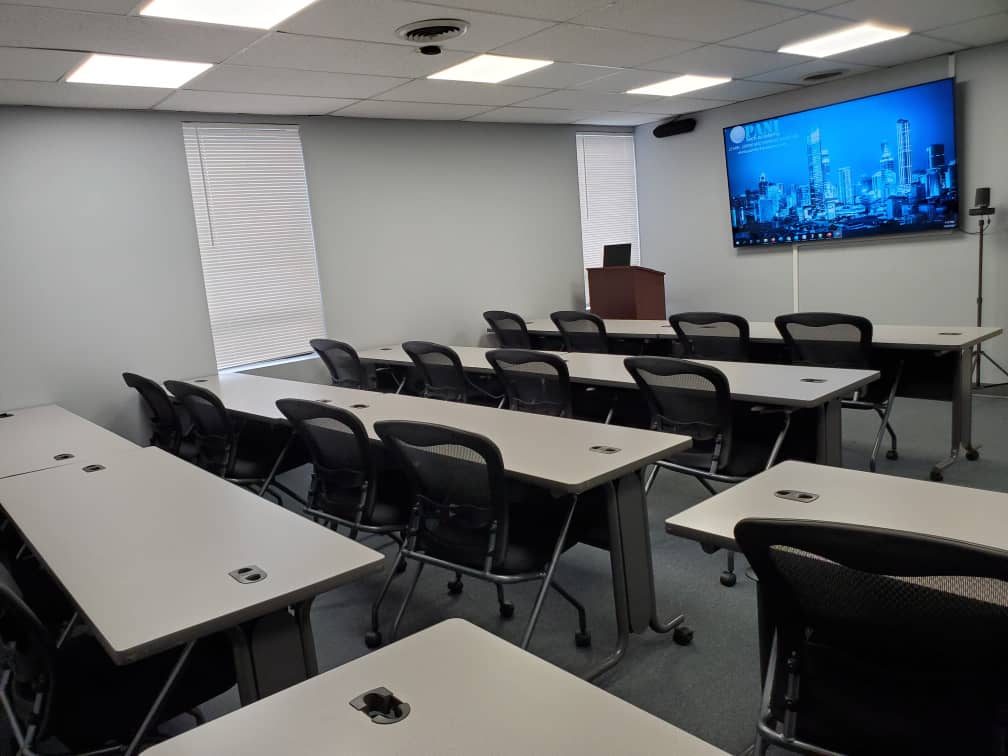 In 2015, he created another business, www.laptopsbuyers.com, which specialized in the buying and selling of used electronic devices such as tablets, phones, laptops, and desktops.
In 2016, Fabrice noticed that more IT jobs were available than there were qualified candidates to fill them. In that discrepancy, he saw a business opportunity, so he started working on his business plan. In 2017, he launched www.panitechacademy.com. PaniTech Academy aimed to train computer enthusiasts and help them get high-paying IT jobs.
Since 2017, Fabrice has helped more than two-dozen people obtain their dream job. Because he knows that he cannot change a great many lives by himself, he has turned PaniTech into a robust educational platform, partnering with the best in Silicon Valley, government, and private IT engineers to offer courses that teach the most bleeding-edge skills and know-how to those who aspire to get a job in IT.
So far, more than 12 pros have signed up and posted their courses on the platform.
Fabrice is specifically pursuing black IT engineers, as he would like to see an increase in the number of Black IT professionals—particularly women. He believes that having black instructors who are very successful in their careers will motivate more people in the African community to engage in technology.
PaniTech aspires to become the Uber of education. The platform is designed so that instructors can create a course and teach from the convenience of their homes in their spare time, earning extra income while helping people get the skills they need to land their dream jobs.
The platform provides everything that the instructor needs to teach, making it easier than ever to earn extra money and make a positive impact. Instructors can sign up from anywhere in the world. However, only the best candidates are selected to teach on the platform.
Currently, the platform supports three different delivery formats.
Live, Instructor-led courses – Students and instructors meet virtually on a set day and time. This is a very interactive format, and instructors can address each student's needs.

Onsite/Hybrid – Students and teachers meet in person in a physical learning environment. Fabrice hopes to open more locations throughout the US and Africa in the coming years.

Online/Self-paced – Students can watch a pre-recorded video of the class and ask questions in the forum area, where the instructor will be able to provide answers.
Fabrice is also working on another project, yayatoh.com, which is a ticket-selling platform where event organizers promote their events and sell tickets electronically.
The system automatically generates a ticket with a unique barcode that can be scanned using a smartphone or scanner at the event entrance. This platform makes it easy for event goers and organizers to buy and sell tickets. Fabrice wants to expand this platform in most African countries, including his home country of Cameroon.
Fabrice has the ambition to grow all his companies into multi-million-dollar organizations, and in the tradition of his homeland, he will make major philanthropic donations to his continent for causes dear to his heart.
You can help support our work through the link below