The family of Ndong Omega, a 22-year-old internally displaced girl from the Northwest Region of Cameroon, is not convinced that she died a natural death at the Yaounde General Hospital where she was hospitalized on Wednesday, February 22.
Their suspicion that she was killed at the hospital became clearer after they discovered that one of her thighs was operated and stitched without their knowledge and her internal organs were missing.
This operation happened at the Yaounde General Hospital mortuary, family members told Mimi Mefo Info.
The young woman died in the hospital on Friday, February 24, after she was admitted two days earlier for Malaria.
"How could her body therefore be having stitches when she was sick of malaria, and was never operated upon before she was confirmed dead," questioned a relative.
Genesis
Ndong Omega who has resided in Yaounde for six years — since the start of the Anglophone Crisis in 2016 suddenly became unwell.
She was rushed to the Yaounde General on Wednesday, February 22, 2023 by her mother for medical attention. There, it was confirmed she was suffering from malaria, a family source told MMI.
"To our greatest suprise, we were told by doctors on Friday, two days later that she has died. This came as a surprise, in fact we didn't see this coming," our source who sounded devastated explained.
Omega hails from Komland in Boyo, North West Region of Cameroon. Her family members took her body briefly to the hospital mortuary.
"We had to keep her body at the mortuary for about thirty minutes while we get a vehicle for the corpse to be transported to Bamenda, for funeral arrangements. When we returned, she had stitches around her hips, some body parts were also missing. The two mortuary attendants we left her remains with insisted they knew not what happened," said our source (identity witheld).
The family who had taken her to the hospital's mortuary says mortuary attendants stole her internal organs and tried to cover up the issue.
"My sister's lap was operated and her stomach was empty," her brother told MMI.
"My mom got angry and said 'my daughter wasn't here for an operation so there was no wound on her body. So why is it that there is a wound on her lap?' And then the guy tried saying that is what they do to every patient."
The 22-year-old Ndong Omega was a seamstress and a mother of one. She had taken residence in Yaounde after fleeing armed conflict in Boyo, her area of origin in the Northwest Region.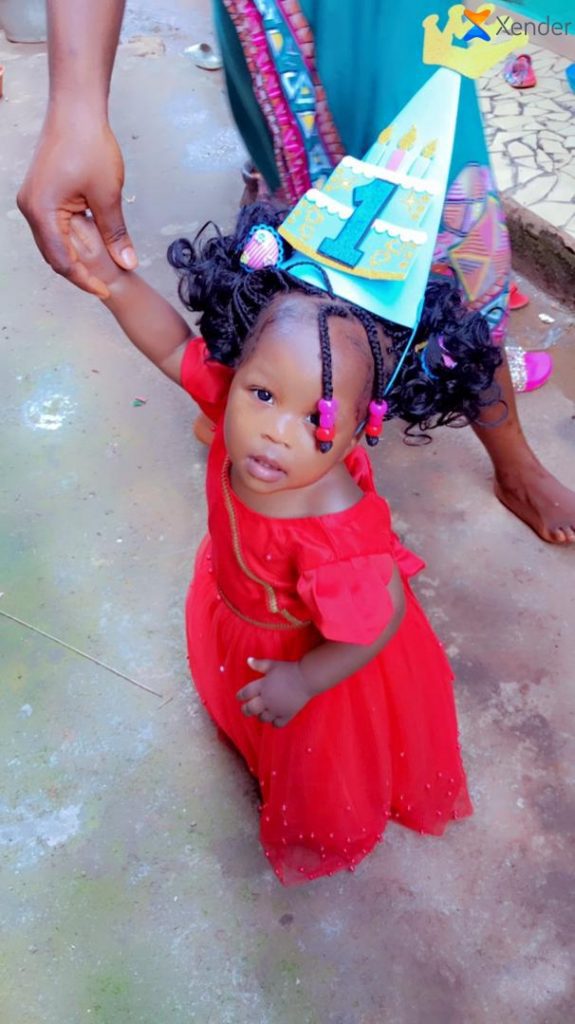 Her death left many disheartened, including her mother who, MMI learned, had traveled to Yaounde to take her sick daughter to the hospital.
Security forces struggle to shut up family
Ndong Omega's family raised an alarm after discovering that their daughter's internal organs were missing.
But they were brutally shut down by security forces who had been invited by hospital authorities, who reportedly tried to cover up what had happened.
"We called the Minister of health and he came there. He said he's going to open an investigation to see how he can resolve the situation," the young girl's brother told MMI.
He insisted that his sister was killed at the hospital.
He also said police officers brought by the hospital officials threatened them, and deleted all videos, pictures and other information they had about their sister.
The family transferred the 22-year-old's body to the Bamenda Regional Hospital mortuary, where it is pending burial on Friday, March 3.
The family is insisting that justice must prevail.
Meantime, the Yaounde General Hospital has maintained sealed lips on the issue.
This is a developing story!
Mimi Mefo Info Investigate.
You can help support our work through the link below