Cameroon and the world were taken aback on March 24 following news of the death of 86 year old artist, Manu Dibango.
Rumours of his death had circulated days before, but it was revealed that he had only fallen sick due to the coronavirus.
Since Dibango's death, persons of all classes and occupations have been pouring out their eulogies, revealing the impact his music and personality had in their lives.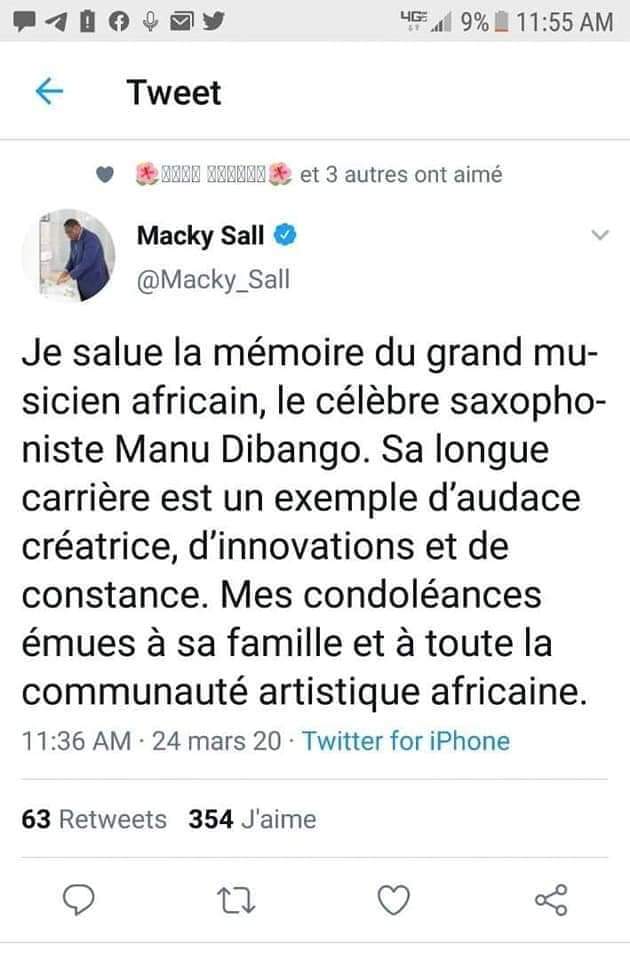 One of such was President Paul Biya who noted that he knew the artist in person.
Dibango he said was held in "high esteem and respect by African musicians."
In a similar move, Senegalese president, Macky Sall took to twitter to salute the late artist's memory. "His long care is an example of creative audacity, innovation and consistency" he said.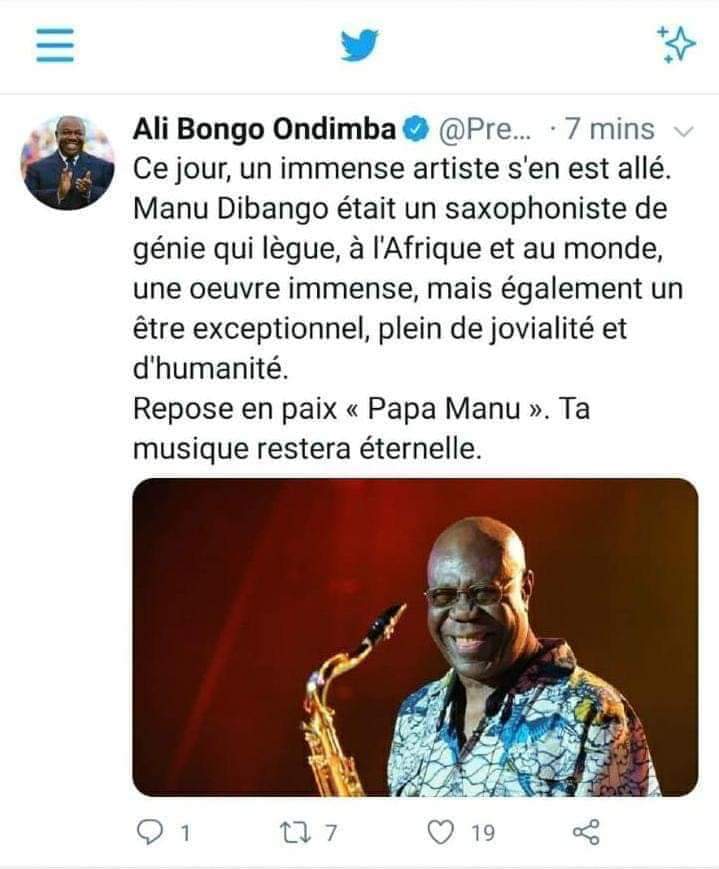 To the Gabonese President-Ali Bongo, "Manu Dibango was a saxophonist genius who bequeathed to Africa and the world an immense work".
The MRC's Maurice Kamto was not left out. Manu Dibango to him was "an icon of Cameroonian music, a legend for musical art in Africa and a monument in the world of culture on an international scale."
"His heritage to Africa and the world is immense and crosses the generations" he adds.
Manu Dibango in his lifetime had served as an inspiration to many including late pop star, Michael Jackson.
MMI
You can help support our work through the link below