He is rarely known yet he took the unmatched courage to interview French president, Macron on the ongoing armed conflict in the Anglophone crisis.
His name is Tiam Adoulaye, a frontline anti-Biya activist who continuously maintained a low profile.
The video in which he interviewed Macron has become one of the most shared in the past months in Cameroon.
It shows how, Brigade Anti Sadinard Founder and staunch critic of the Yaounde government, Tiam Abdoulaye, confronted French President, Emmanual Macron in Paris, Saturday 22nd February 20202.
Tiam Abdoulaye, popularly known as Calibri Calibro is not a social media fanatic.
But he told what has today been described as one of the boldest and remarkable steps since a wave of anti-Biya protest gained momentum among Cameroonians in the diaspora.
In his chat with French President, Emmanuel Macron, the latter broke his silence on the killings in the North West and South West regions of Cameroon thanks to activist Tiam Abdoulaye popularly called Calibri Calibro.
In a viral video, Calibri cries out to the French president asking him to intervene "Mr Macron, Paul Biya is killing Cameroonians … There is a genocide in Cameroon" he cried.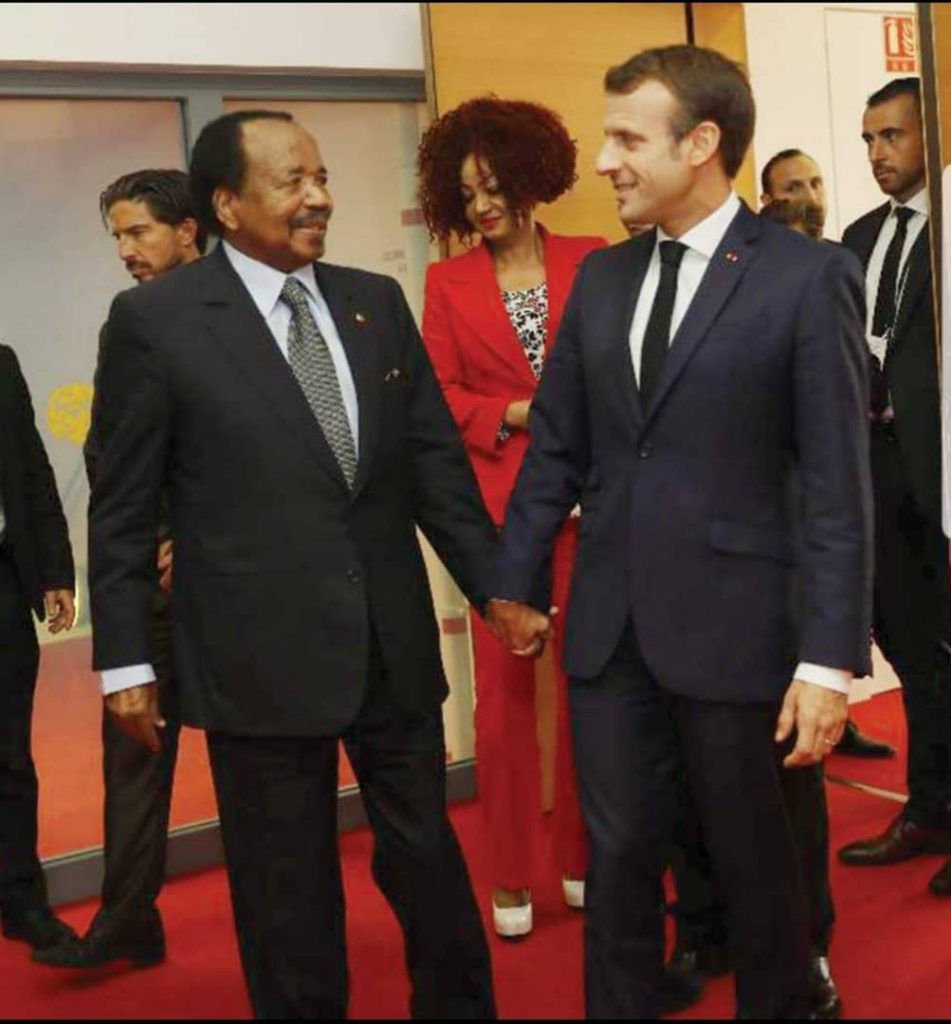 In response to the activist, President Macron noted that he was versed with the happenings. "I put pressure on Biya so that he first of all handles the issue of the Anglophone regions and his opposition," he told Calibri.
Before President Paul Biya could meet him in Lyon, Macron added, he (Biya) had to release Maurice Kamto, an indication of maximum pressure on the Yaounde regime.
With regards to African States as a whole and young persons risking all to leave the continent through the Mediterranean, Macron noted one of the challenges is leaders that are not democratically elected.
In Africa like elsewhere, he said he too wants "democratically elected leaders and where they are not democratically elected, I work with their civil society".
President Biya, the French leader went on has to "… decentralise, release political opponents and respect human rights".
Denying allegations of giving money to African leaders, Macron noted that his country engages in developmental projects only, engaging in followup of the projects.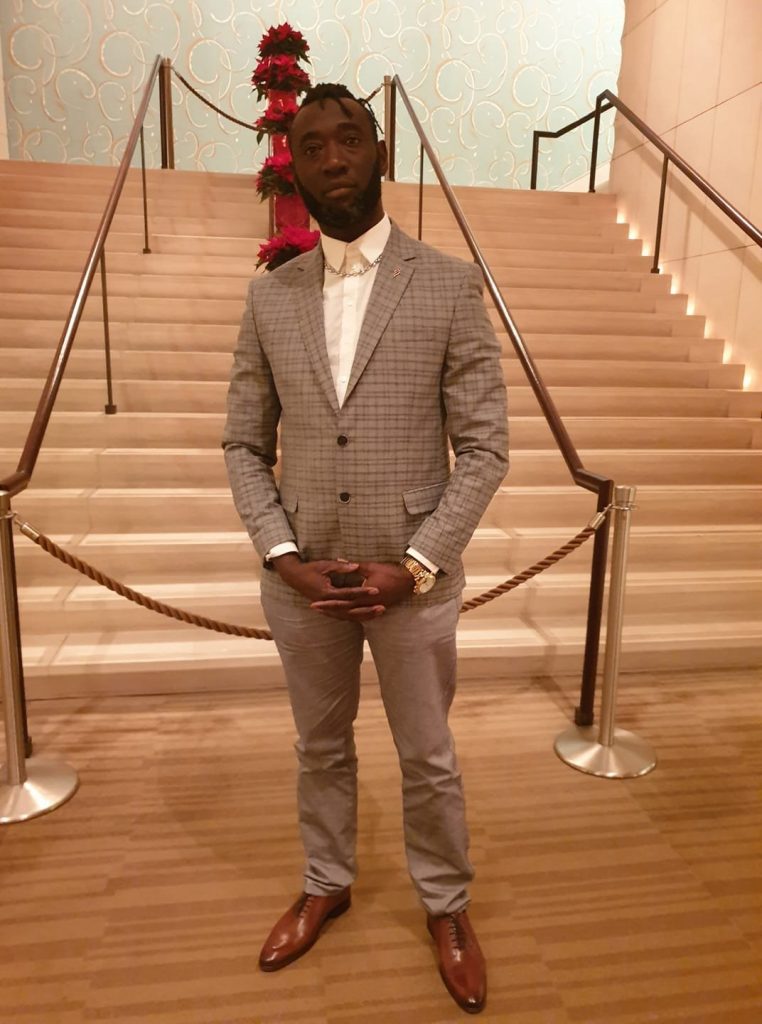 Calibri in the exchange went on to request for the release of political prisoners including a lady arrested for calling for a boycott of the last February twin elections and Mamadou Mota of the MRC party. President Macron's team, however, demanded a list of the names, promising to take action.
Though not as active on social media like other activists, Calibri's exchange with president Macron earlier today is the first of its kind as it had never seen been done by any other African activist.
Putting his life and reputation on the line for the exchange it should be noted is one of his many selfless actions in his quest for justice. Being the Founding father of the Brigade Anti-Sardinade, BAS, he has played a key role in several diaspora protests against the Biya regime.
The French-speaking Cameroonian months back had addressed the European Parliament on the ongoing Anglophone crisis that has leftover 3000 dead, leaving several members in tears.
Calibri is also known for being one of the key protesters that turned up at the Intercontinental Hotel in Geneva, Switzerland to demand that president Biya returns home after one of his several prolonged stays abroad.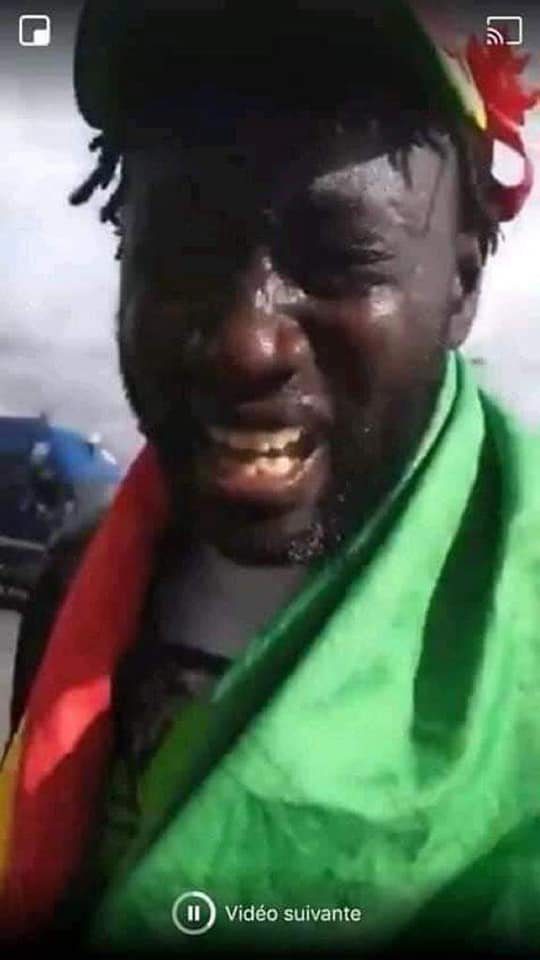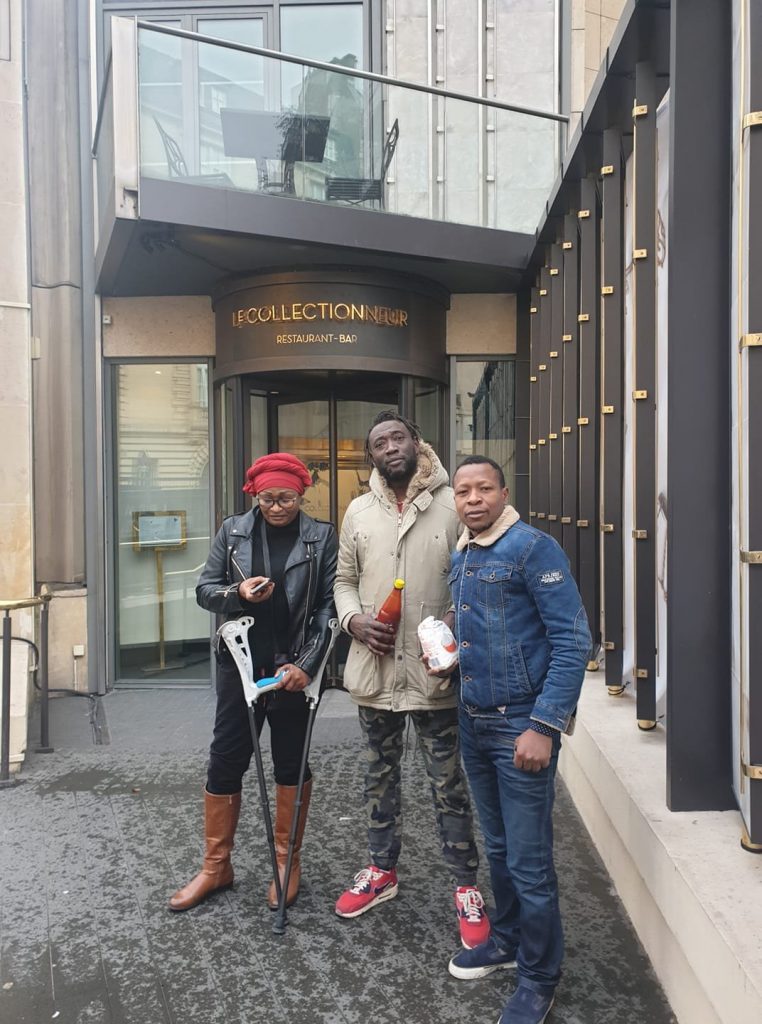 He was also one of other Cameroonians that confronted Vision 4 TV's Ernest Obama last week in France.
Like many other Cameroonians frustrated with the country's system, Calibri arrived France through the Mediterranean. As part of his quest for a better life, he has since been driving for change from the diaspora in a bid to make Cameroon better.
Mimi Mefo Info
You can help support our work through the link below