Videos and pictures have emerged on the social media showing the corpse of separatist fighter 'Major General' Ayeke.
Ayeke has since 2017 been a major threat to the Cameroon military in Libialem division in the South West region.
According to a military source, Ayeke was killed by Cameroon's military elite force known as the Rapid Intervention Battalion (BIR) in Alou Libialem division Tuesday October 13th 2020.
To our source, the military launched a special operation targeting the the general of other militia. In the course of the operation close to a dozen fighters are said to have been killed with some hostages freed by the military. In the meantime some military men have been wounded as separatists detonated grenades.
Videos released by the military shows guns, bullets, military uniforms, shoes, bullet proofs and other military gadgets taken from the camp of the fighters situated in the forest in Libialem division.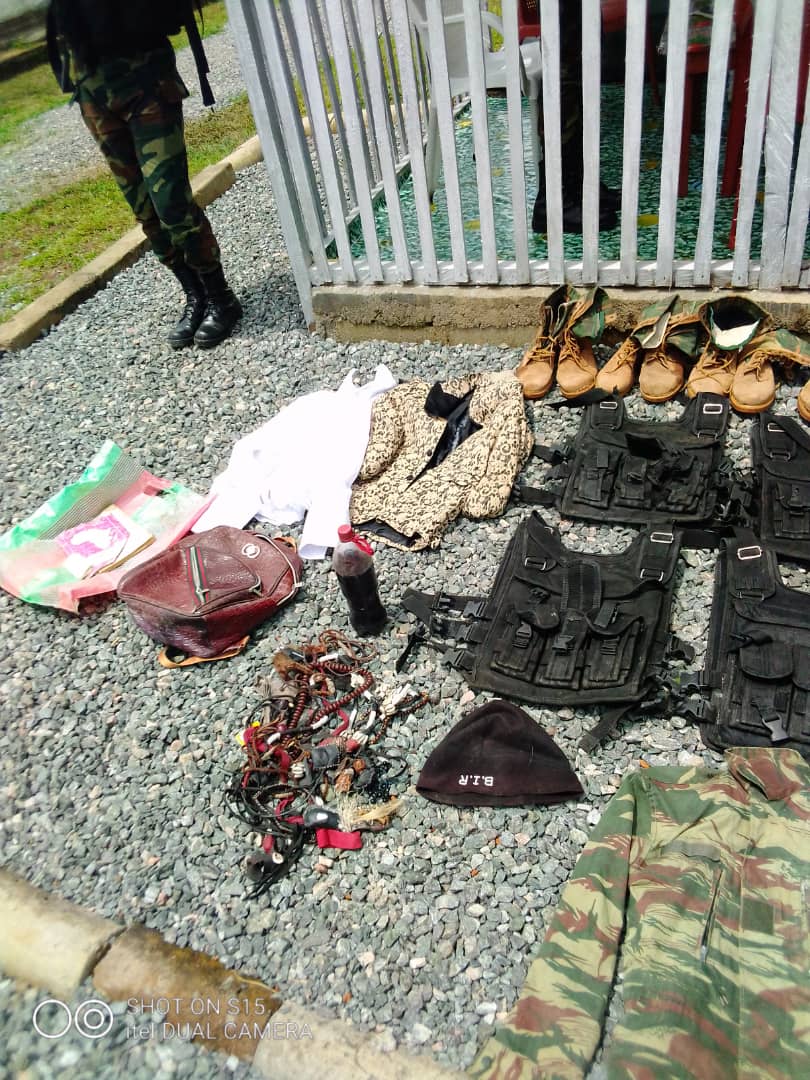 The demise of general Ayeke, Ambazonia activists think is a great loss but not a real handicap to the struggle for independence. To pro-Ambazonia, the fallen fighter has trained many to continue the struggle.
In a 17 minutes video on the social media, the senior divisional officer of Meme Division in the South West is seen celebrating the killing of General Ayeke. Chamberlain Ntou Ndong speaking in pidgin English says " … man pass gun. He is finish … We will touch them one by one.."
Major General Ayeke's last public appearance was on the 1st of October 2020. This day, he presided over a ceremony in Alou sub division to mark the independence of Southern Cameroon otherwise known as Ambazonia.
Addressing fighters and the local population of the area, general Ayeke assured and encouraged them to fight to the last iota of their blood to ensure the total freedom of anglophones from the regime of president Paul Biya.
As general Ayeke quits the scene in Lebialem sub division, observers say the major threat now remains Field Mashal said have successfully carved his territory where his word is law.
Mbatho Ntan.
You can help support our work through the link below