Panic has griped civil servants across the Northwest region of Cameroon as many now fear they will have to go without salaries.
This follows an announcement made by the regions governor, Adolphe Lele L'Afrique, Thursday, July 30 saying he has signed a decision suspending salaries of some 100 civil servants who have not being going to work because of the crisis.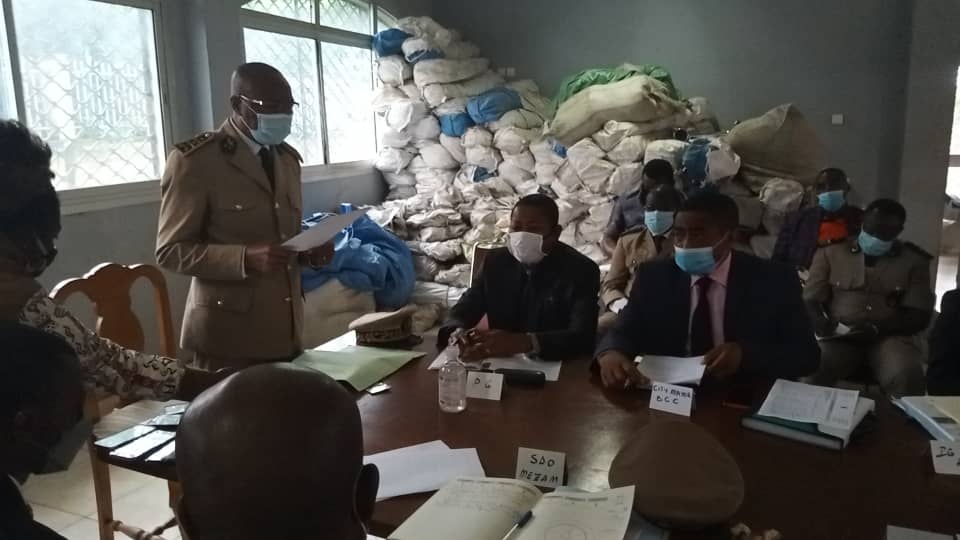 "I have signed a decision suspending the salaries of civil servants who have abandoned their duty posts. I'm aware security is an issues but civil servants should seek help from hierarchy so as to keep performing their duties," he said
Governor Lele was speaking at the close of a security meeting in Bamenda that brought together senior divisional officers, mayors and top security officers across the region.

Apart from Mezam and Nkambe, majority of civil servants in the conflict hit region have abandoned work and have fled to other towns and cities because of gun battles and targeted kidnappings of civil servants.
Schools in most divisions have remained closed, courts, hospitals administrative units have all been shutdown and workers taking refuge in towns.
Before the announcement of the governor, Thursday, many teachers who have continued to receive monthly salaries despite staying at home have been complaining of salary cuts each time they show up at the bank at month end.

According to Stanly Takwi, physics teacher who ran away from the crisis in Wum and has been hiding in Bamenda, he was surprised that his salary had a 70.000 deducting last month end."
When I showed up at the bank to get my salary, the ATM could not release the amount I requested. When I complained to the manager, I was given a receipt showing that I owe the government FCFA 300.000 and the money shall be deducted monthly. I think it's just a way the government wants to punish us who are not going to work," he said.

Another teacher, Mary Akumbom, an economics teacher also hiding in Bamenda after having fled from the crisis in Bui, says she has a debt of FCFA one million to pay to the government of which she does not know when she took the loan.

"I was only informed at the bank that I owe the government FCFA one million. That fifty thousand will be deducted from my account every month to repay this loan. Something is wrong somewhere."

An official list of those whose salaries have been suspended have not been published. Many civil servants who had worked in the region before the crisis and now have fled to safer towns are holding their breath. It is feared many will go without salaries, their only means of survival as they now live as IDPS in towns with their families.

The close to four-year Anglophone crisis shows no sign of ending soon and civil servants complain that if the crisis does not end, they will not be able to return to work.
Mimi Mefo Info
You can help support our work through the link below