After the death of anglophone elite and GM Alfred Forgwei Mbeng, a new general manager has been appointed at the Cameroon Shipyard and Engineering Company Chantier Naval.
He is AKA'A NDI Roland Maxime, former deputy general manager. He hails from Djoum on the Dja and Lobo Division of the South region of Cameroon.
He will be assisted by WEBNJOH Abel BOBUIN BISIYA.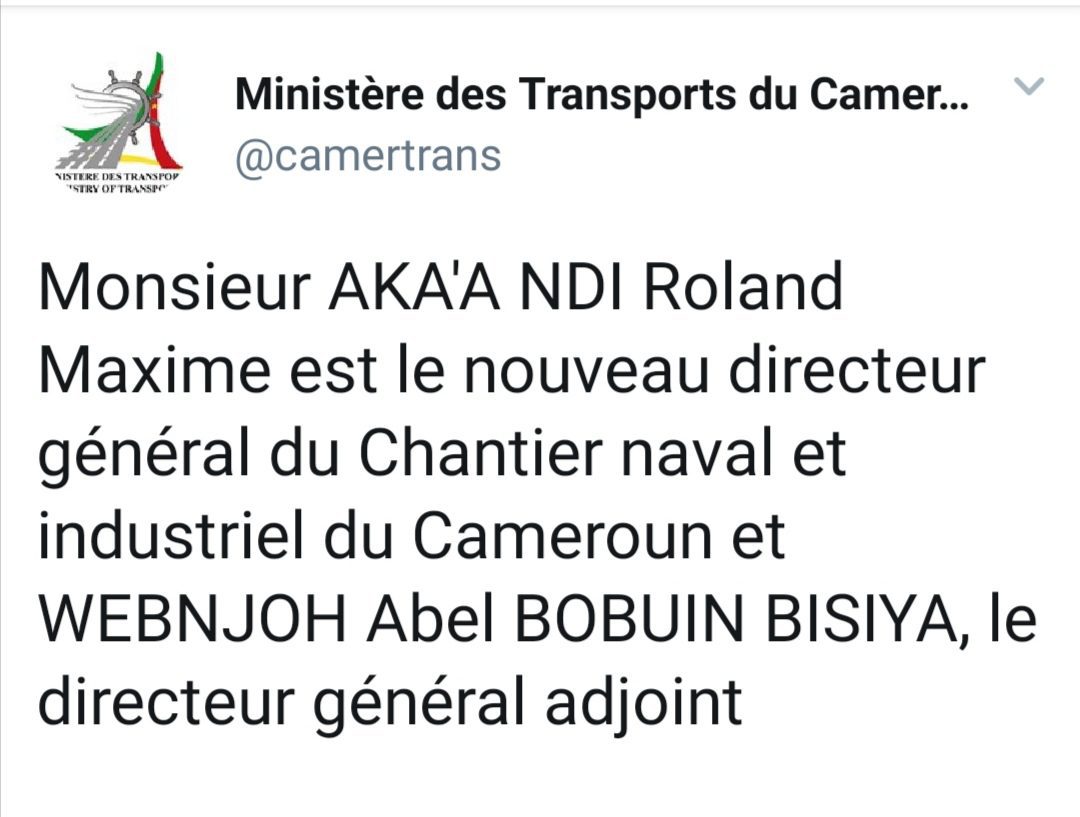 Positioned at the heart of the Gulf of Guinea, Chantier Naval's strategic location enables its marine service to effectively and efficiently satisfy ship owners and operators in this region.
MMI
You can help support our work through the link below