Cameroon's Territorial Administration Minister Atanga Nji Paul has launched a second phase of distribution of COVID-19 kits after sending truck loads of aid to the different regional headquarters weeks back.
Acting on what he says are instructions of the head of state, the Minister dispatched 500,000 of 2 million facemasks to be distributed nationwide.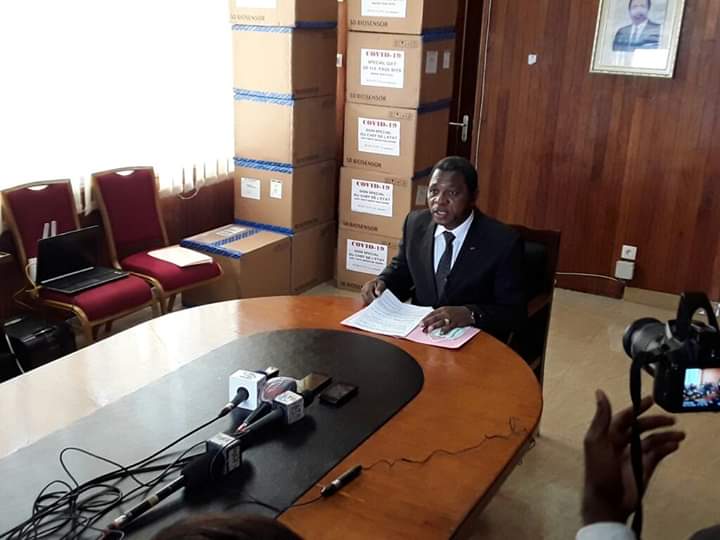 Lauding the President's moves since the pandemic broke out over two months ago, he said the head of state has been upbeat.
Noting that the masks are meant mainly for those most vulnerable, he said 1,000 facemasks will be shared in all markets in the nation's capital, Yaounde.
The first consignment of aid from the President had received a lot of criticism as many said it failed to meet up with 2 billion FCFA amount allocated for the scheme.
The project was also criticised by many who say the President's presence would mean more to them than the items he sends.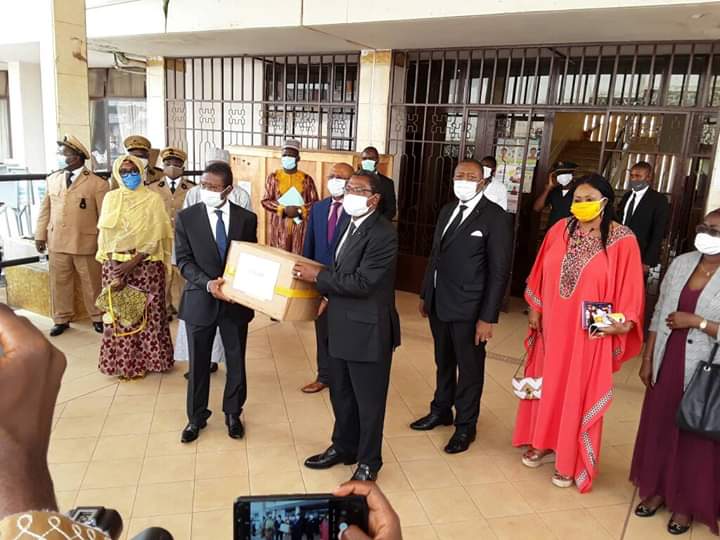 Since the outbreak of the pandemic in Cameroon, President Biya has rarely been seen in public and has not addressed the nation.
This leaves rumours of his possible death or lack of control of affairs.
Mimi Mefo Info
You can help support our work through the link below