For the first time since the Anglophone crisis escalated into an armed conflict in 2017, Lucas Ayaba Cho has called on separatist fighters to desist from tormenting civilians.
For the most part, government troops have been blamed for all the atrocities in the North West and South West Regions of Cameroon.
However, in an audio message circulating on social media on Monday, January 25, 2021, Ayaba Cho, Commander-in-Chief of the Ambazonia Defence Forces, (ADF), regrets that armed fighters are now fighting for their stomachs.
He said the armed men are squeezing the life out of the population instead of leading the fight to create the state of Ambazonia.
"When I see a soldier die because of thuggery, stealing, I feel ashamed. Memory lost, memory wasted. I feel ashamed that brave men and women who've risen up to challenge Cameroon have become petit criminals trying to get food, going around harassing people, begging for food," he said. "I do not only feel ashamed, I feel angry. Anger towards such persons more than I even have anger towards La Republique. It is a disgrace."
The ADF boss who resides in Norway says the Ambazonia fighters have long stopped fighting for the people and are rather fighting to enrich themselves.
"Mandela spent 27 years in jail, never blinked, was forced to do hard labour. The South Africans endured for more than half a century. You have guys who have been fighting for four years. They have turned themselves into petit criminals," he said.
Ayaba adds that these fighters will be remembered only for the pain they caused the masses.
"Instead of being seen as heroes within our communities, instead of being seen as people who protect our civilians, they are being seen as tormentors. Not tormenting to get things done, tormenting to eat, to drink. How cheap some of you have become. General Ivo should be frowning and mourning," said Ayaba. "All those great patriots, Fiango and the others should be looking at such persons with awe and disdain. It is distasteful to see soldiers falling because they are harassing the population."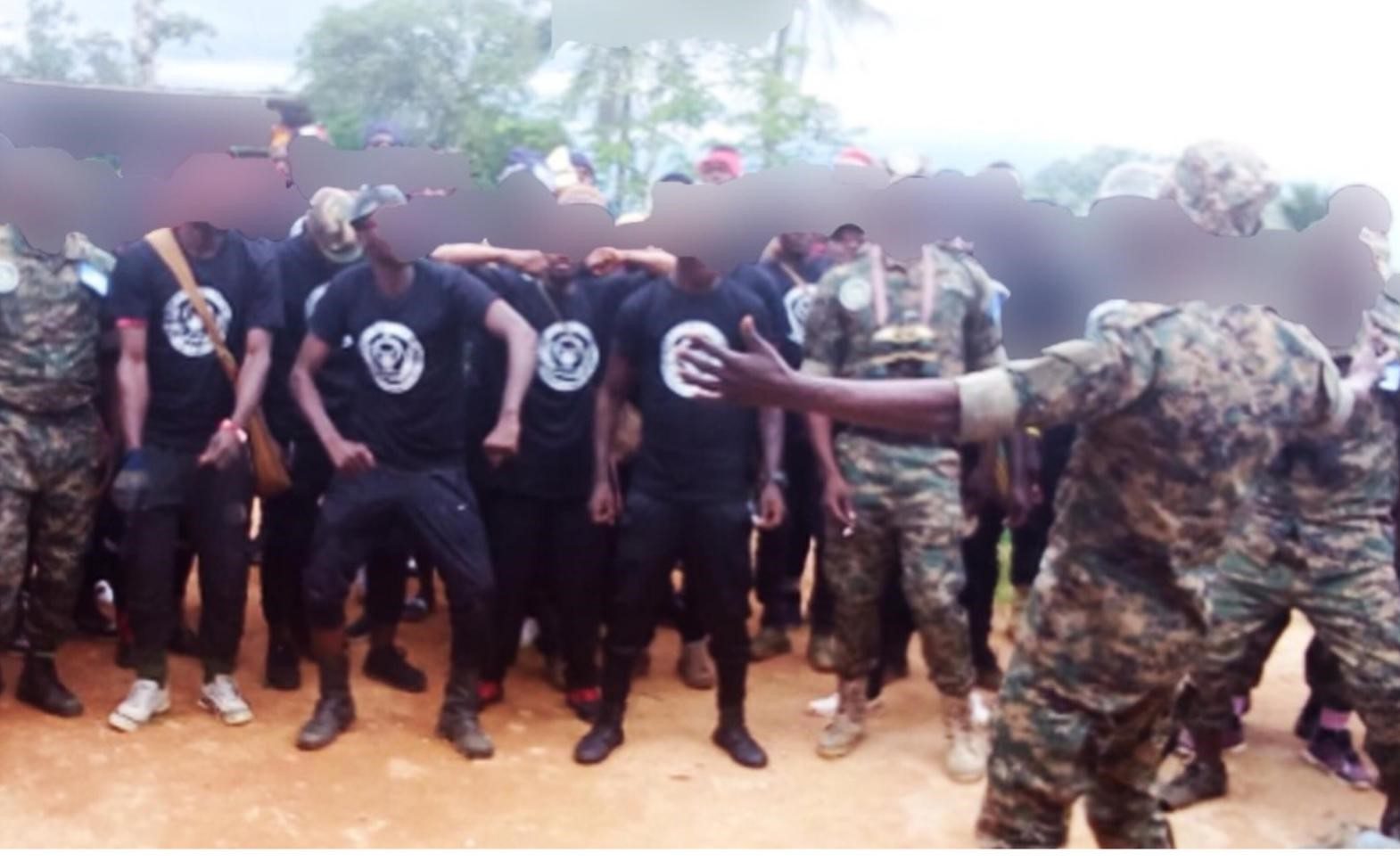 Ayaba shouted: "You people haven't got brains or what? The other day, I said I have imposed a foreign direct tax on all foreign businesses. You people are going around tormenting mothers in the villagers, even where they are burying their dead. What a sacrilege!"
He laments that armed separatists extort money even from mourning families burying their dead.
"What a sacrilege to the customs and tradition that we hold dear. What has become of some of you? What has really become of some of you? Who are you? What are you fighting for? Join la Republique army and become a tormentor. Stop giving a bad name to our struggle for liberation. Stop giving us sleepless nights every day.
"Every day you go around picking up people, transporting them, collecting money. You remember Charles Taylor? He was a warlord. He became president. You know where he is? In jail somewhere. You know Prince Johnson?"
Ayaba tells his followers that judgment day is near, and no one will be spared.
"Let me tell you something, everyone, even patriots, nationalists who spend their time tormenting the population, those who encourage, propagate torture, systematic brutality, thuggery against our own civilian population, it is a matter of time. If your body does not lie on the streets, wasted, to be eaten by vultures, the Ambazonia justice will look after you.
"No one will remember your bravery. They will only remember the torment that you instilled in the body politic of the Ambazonia society. You cannot turn a people's war for freedom into a war of shame where every day I am being questioned by journalists about A, B or C because of criminals and irresponsibility of commanders who work within these places.
"How is it possible that you have a soldier within your camp that keeps giving your camp a bad name? On a daily basis, we do not sleep, making sure we can provide. You people should be creative, ingenious.
"The Kurds who have been fighting for more than sixty years created restaurants, the Kebab to be able to generate money. You people are going around stealing, killing people, tormenting and harassing people. It is a disgrace. And not in our name, not in the name of the Ambazonian people. It is in your name."
Ayaba Cho's audio was released after an Ambazonian fighter known as Tramadol was killed Bamenda due to what the AGovC leader describe as "excesses" of the fighter.
It also comes days after videos emerged of women being tortured by alleged Ambazonian fighters. It is not clear yet, what impact this will have on the fighters on the ground, given that there are several factions, with Ayaba Cho Lucas only controlling the ADF.
Unless such calls are replicated, therefore, by all the leaders of the different armed groups, it is unclear what level of impact it will have.
Mimi Mefo Info
You can help support our work through the link below