Following the rapid spread of the corona virus in Cameroon and the shut down of borders amidst other measures, several institutions and bodies have taken further preventive measures to stay safe.
The archdiocese of Bamenda in the North West region of Cameroon is not indifferent. In a communiqué, Archbishop Andrew Nkea of the Bamenda Diocese has outlined a series of measures and recommendation a to prevent the spread of the virus.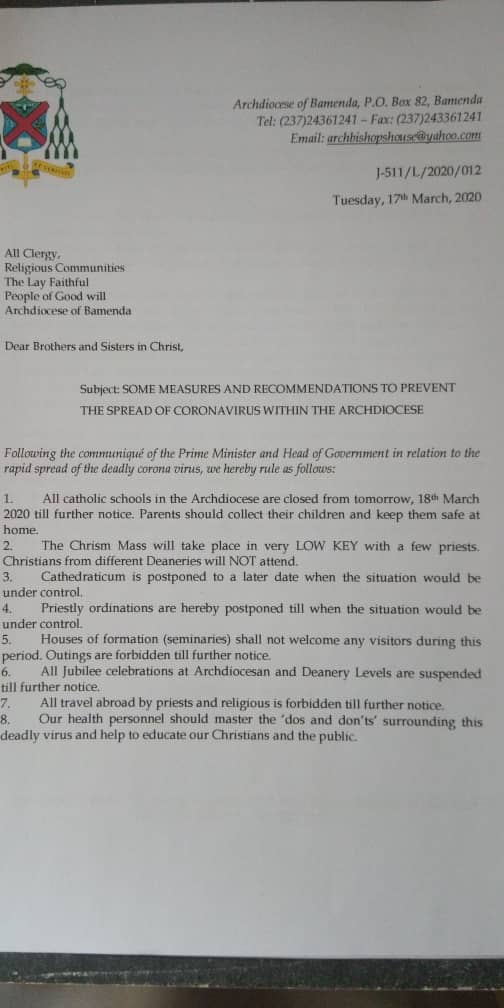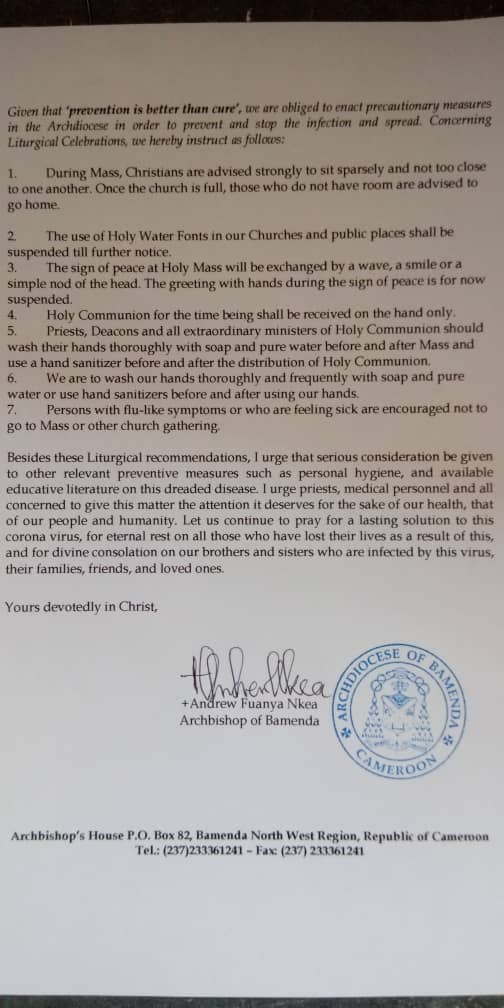 Among them is the closure of all Catholic schools. In addition, "the chrism mass will take place in very low key with a few priests. Christians from different deaneries will not attend" the archbishop states. Postponing priestly ordinations, "the use of holy water fonts in our churches and public places shall be suspended till further notice" he adds.
"In addition to these and more, the clergyman also recommends that " serious considerations be given to other relevant preventive measures."Institutions such as the world health organization, WHO have laid out a series of other measures to curb the spread of the virus, most of which e tail respecting basic hygienic tenets.
MMI
You can help support our work through the link below