Commercial motorcycle riders in Bamenda are denouncing poor treatment meted on them by security forces in the city.
Friday May 1st 2020, the boys matched from Commercial Avenue to Liberty Square (City Chemist) with placards where they read their grievances. They have handed a copy to the City Mayor.
"Forces of law and order seize our motorcycles without any reason. Worst still, after paying what they ask for they don't return the bike" one of them stated.
The riders are calling on the government to reform the sector stressing that they are responsible people that have families to feed from the commercial motorcycle business.
They also carried banners calling for united action to kick out the coronavirus.
The City Mayor- Paul Achobom thanked the riders and promised appropriate measures will be taken. He also challenged the riders to remain law abiding citizens.
Contrary to information that workers in Bamenda are celebrating International Labour day by organising public activities, the riders say their match is not to celebrate labour day.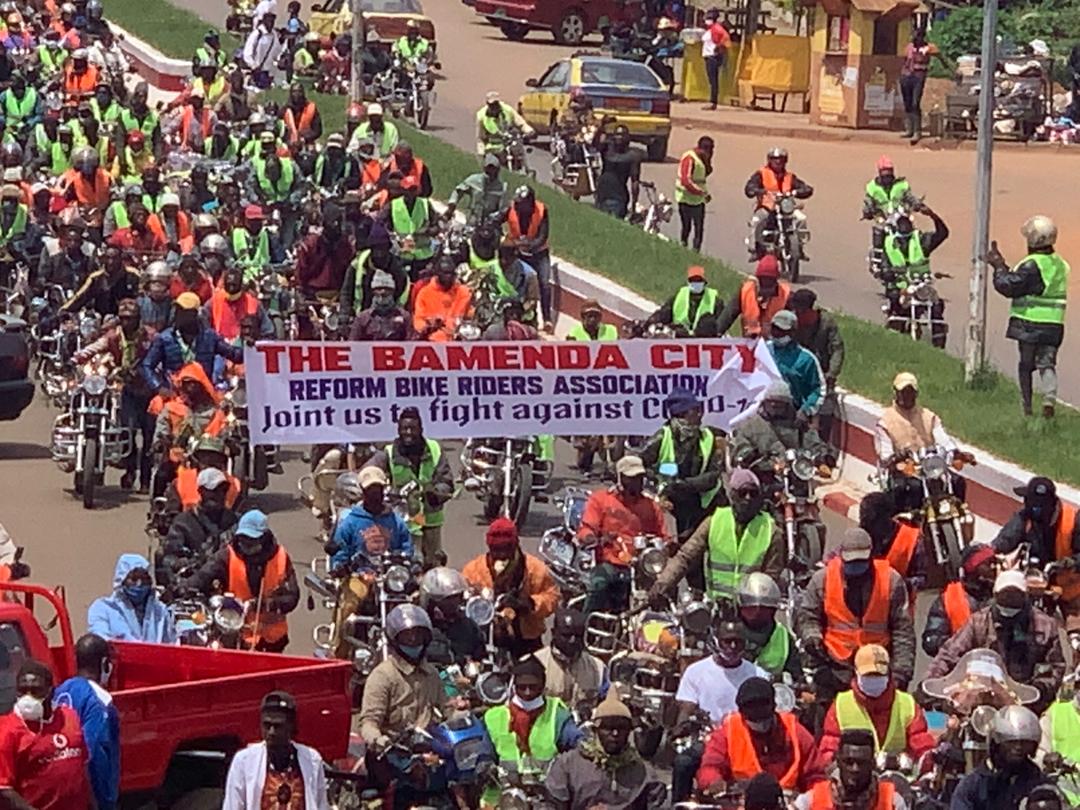 Today's march is not the first time the riders have expressed dissatisfaction with the authorities of the town. Weeks back they had warned to carry out a protest and eventually did.
The City Mayor and other administrative officials promised to look into the grievances they raised.
Mimi Mefo Info.
You can help support our work through the link below