Buea's Apostolic administrator, Mgr Micheal Bibi, has called on 12 newly-ordained deacons to believe the gospel, practice and teach it.
Hundreds of Catholic faithful are witnessed the ordination of the 12 deaconates this Saturday, August 22 morning at the Divine Mercy Co-cathedeal, in Buea.
The deacons have vowed to obey and respect Bishop Bibi and his succeeding bishops.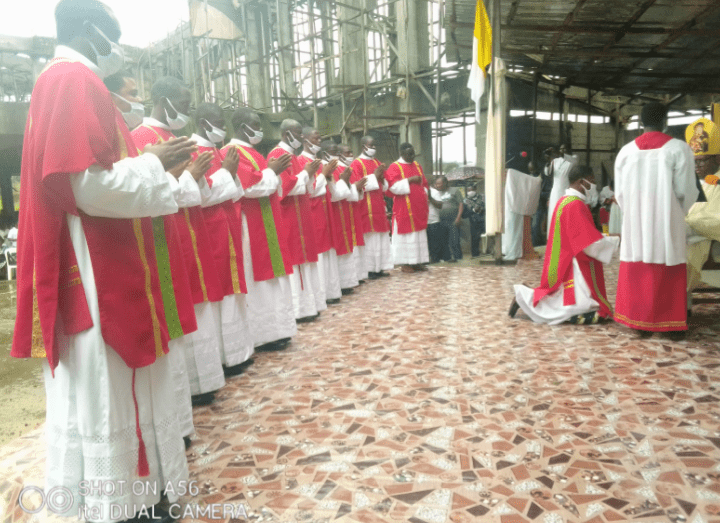 "Receive the gospel of Christ, whose herald you have become. Believe what you read, teach what you believe and practivlce what you teach," said Mgr Micheal Bibi to the newly-ordained.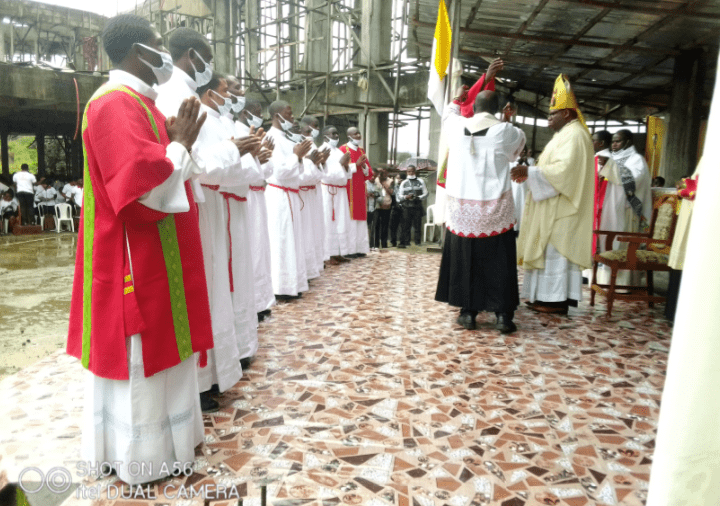 Those ordained are journalist Solomon Lyonga; Mario Arrey; Bernard Ebule; Emile Ikome; Stanley Monet; Emmanuel Molongwe; Joel Ngllo; Cletus Aka; Samuel Billa; Franklin's Jua; Lucian Mua; and Theodore Akumu.
Mimi Mefo Info
You can help support our work through the link below