The government of Cameroon has left many questioning whether its got something to hide — regarding the murder of journalists Martinez Zogo.
While many have been expecting the government to launch a full scale investigation into the brutal killing of the Amplitude FM's radio host as promised by the Minister of Communication, Rene Emmanuel Sadi, it has rather resorted to the intimidation of persons who have been calling for justice.
The traditional rulers of Lékié, in the centre region of Cameroon, where Martinez Zogo hails from have today released a statement, contradicting their earlier stance — which gave the Biya regime an ultimatum to ensure killers of the journalists are investigated, tried and punished.
The chiefs had declared Monday January 30 a ghost town day in Lékié and refused to accept the corpse of Martinez Zogo for burial.
"We want his remains to be sent to Mvomeka, [native town of Paul Biya] and buried there, because we will not receive the maggot infested body," the Chiefs wrote.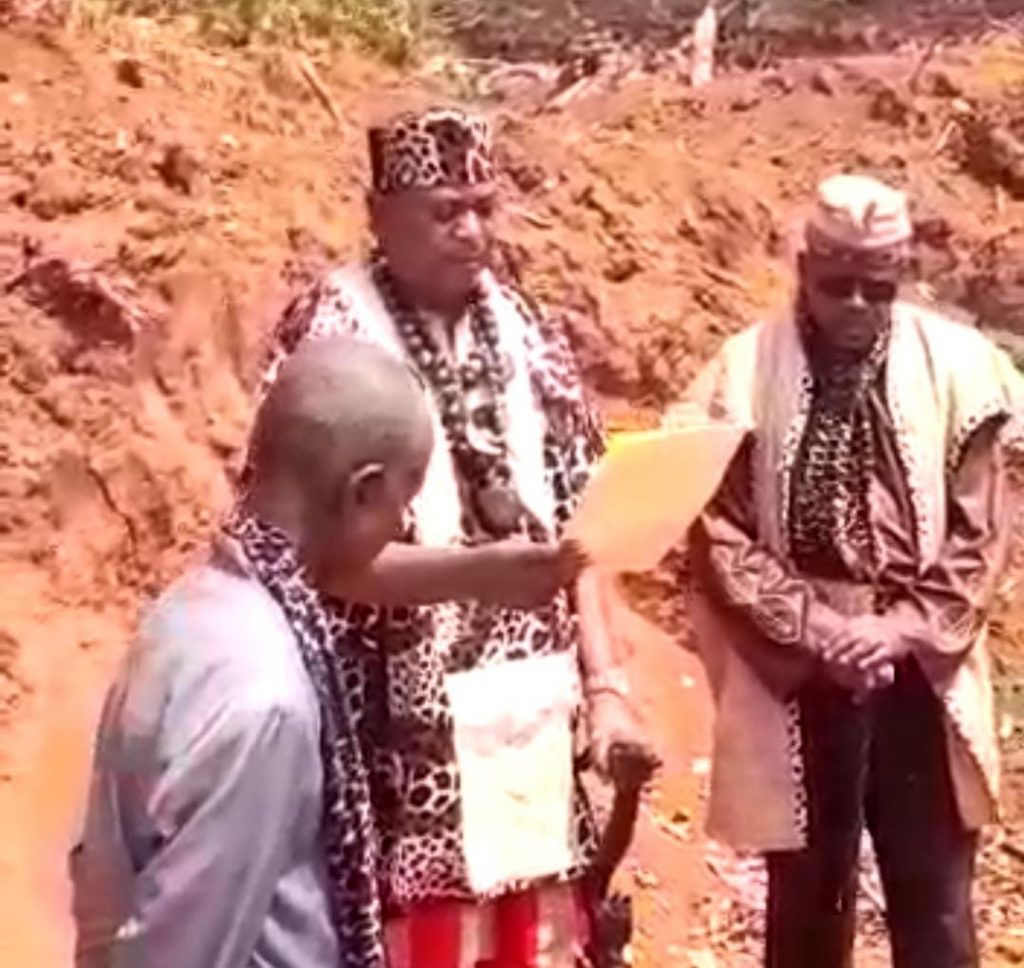 But in their latest outing, they have tendered an official apology to Biya after "realising their errors and that we went too far in our utterances."
"We reiterate our constant support [to President Paul Biya] and we continue to rally behind him," their statement reads.
The Chiefs whose outing comes after they were all summoned to the National Gendarmerie Secretariat (SED) for questioning, also said they initially "spoke out of emotions" following the brutal killing of their son.
"We apologize to the people of Lékié who were taken aback by our reaction."
The Chiefs however, urged for killers of Martinez Zogo to be investigated and sanctioned accordingly.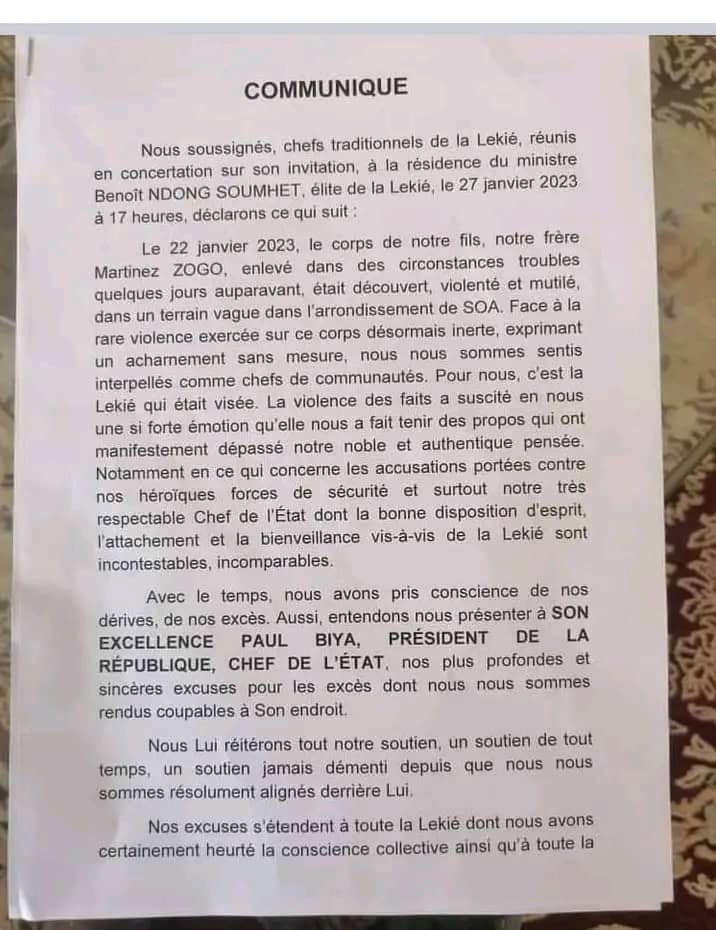 Their latest reaction comes after the president of Lékié traditional rulers distanced himself from their initial statement and threw his weight behind president Paul Biya.
This has left many human rights defenders, wondering this would just be another government cover-up as they did with another journalist, Samuel Wazizi.
Mimi Mefo Info
You can help support our work through the link below