What is behind Biya's recent meetings with diplomats?. This is the question observers have been asking lately.
Days after students were reportedly paid to protest in front of the French embassy, President Paul Biya has met with French Ambassador, Christophe Guilhou.
Their discussions president Biya noted focused on how "to review our historic and excellent ties, the twin elections, the socio-political situation in the North-West and South-West regions, and the 2020 Africa-France Summit."
The meeting comes almost the same time president Biya met with Russian ambassador, Anatoly Bashkin.
According to Ambassador Bashkin denied the existence of a humanitarian emergency in Cameroon.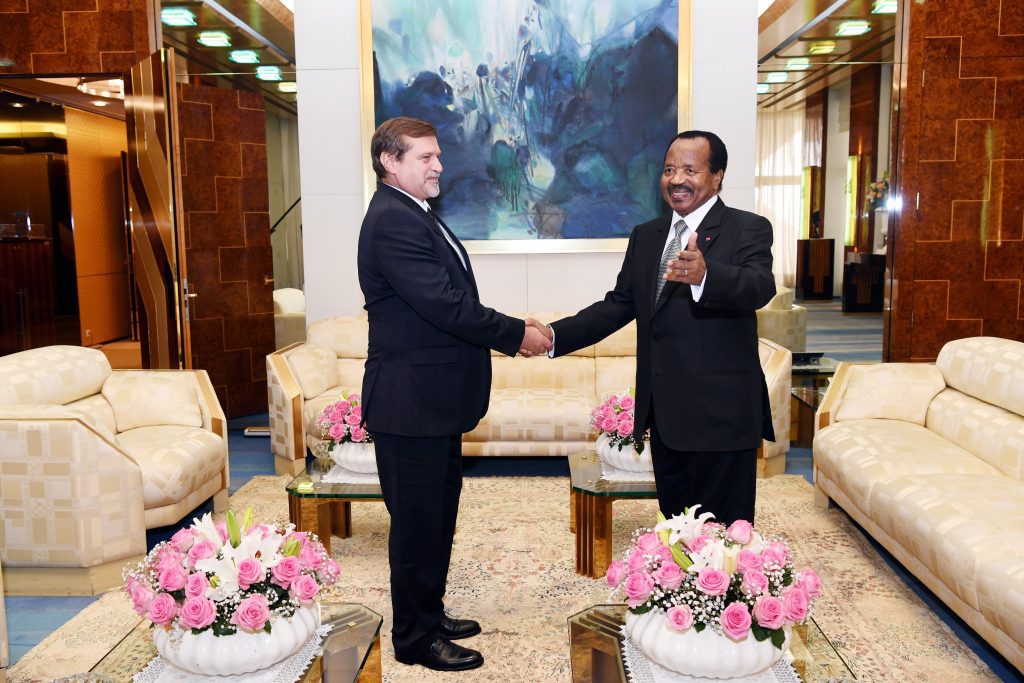 "We (Russia) are against all interference and initiative to intervene in Cameroon" he said, adding that "Russia congratulates the Cameroonian people who took part in the Legislative and Municipal Elections last month."
What could be behind president Biya's closed door meeting with diplomats lately?
Mimi Mefo Info
You can help support our work through the link below