Buea's Paramount Chief, HRH Robert Esuka Endeley, is working with other Chiefs of Fako Division to revive a long-lost cultural festival, Mbando, that used to unite the Bakweri people of Cameroon's Southwest region.
Chief Esuka Endeley, who was coronated in March last year, met with several Bakweri Chiefs on Friday, January 20, at his Mokunda palace to discuss how they could reinstate the festival.
Several Chiefs including that of Muea, one of the biggest Chiefdoms in Buea, attended the planning meeting that transpired largely in the Mokpe language.
Resurrecting the Mbando cultural festival, an annual occasion that rallies Bakweri kinsmen to showcase their culture, was one of the 47-year-old ruler's pledges when he was coronated on March 19, 2022.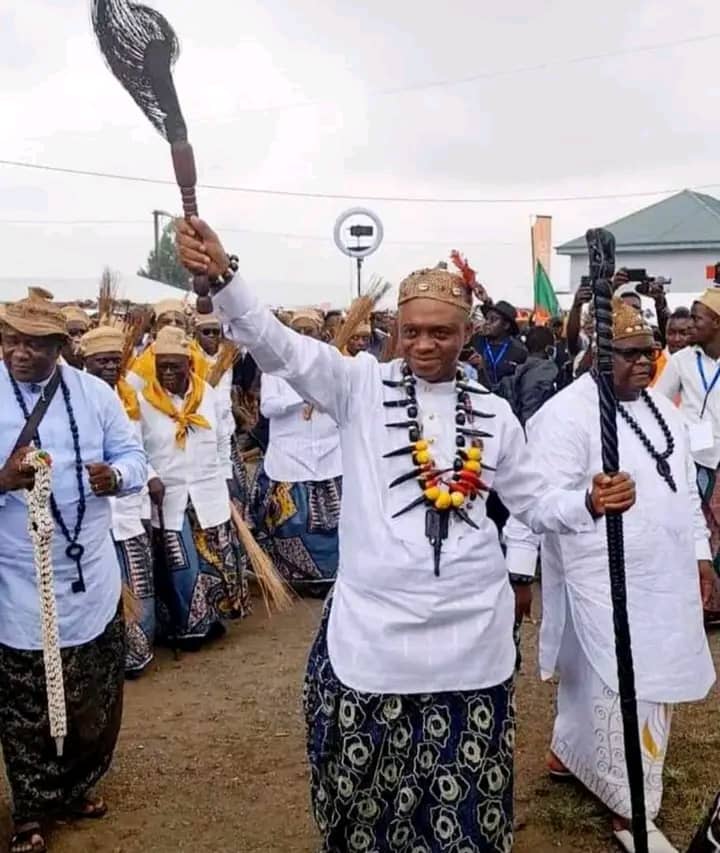 "One of the priorities of my reign is to see the return of our annual cultural festival called Mbando," he said in his coronation speech.
"This should be the ritual ceremony that every Chile born of a Mokpe parent in any corner of the world looks up to. I believe we can have an annual Mbando ceremony where we rotate the venue between our seven subdivisions of Fako on an an annual or bi-annual basis," he said.
Since taking the Buea leadership mantel, Chief Robert Esuka Endeley's goal has been to unite the Bakweri people.
He says he is also going to work with Buea elite to build a cultural museum in the town of legendary hospitality to showcase Bakweri culture and heroes.
The Mbando cultural festival is little known by most young Bakweri people because, as it has not been organised for several years.
It's revival could mean a lot to a people whose culture is increasingly being lost to the growing modernism.
By Tata Mbunwe
You can help support our work through the link below