Members of Cameroon Association of English Speaking Journalists Douala branch- CAMASEJ D have received copies of Cameroon electoral code.
Speaking at the brief but symbolic occasion at the British language centre in Douala Thursday 6th February 2020,the president of CAMASEJ Douala branch remarked that the role of the media can not be undermined in the process of elections.
To Moki Charles Linonge, "Elections can either build or destroy the nation. The media plays a vital role of educating the public and better report the activities of politicians and all other actors in the electoral chain. Politicians use and dump journalists. Therefore, it is important journalists master the law on election to report professionally. "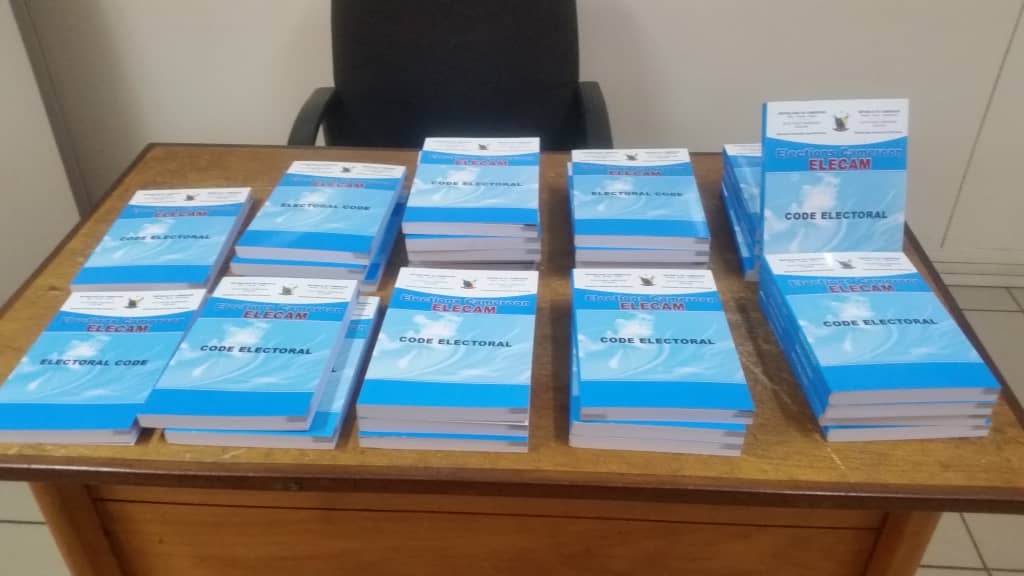 To him, other important documents like the penal code, the collective convention, the constitution, development strategic paper among others will be distributed to CAMASEJ D members in the future.
To him, journalists can only report professionally if they have the necessary knowledge.
Members of CAMASEJ D expressed appreciation while promising to put into good use the electoral code.
Mimi Mefo Info.
You can help support our work through the link below