By Tata Mbunwe
A newborn baby was burnt to death at the Nkongsamba Regional Hospital after an incubator caught fire on March 10, 2023.
Nkongsamba is located in the Moungo Division, Littoral Region of Cameroon.
The tragic incident was reportedly caused by a short circuit, which occurred due to fluctuating electricity supply at the hospital.
The Electricity Supply Company ENEO on Saturday, March 11, regretted the incident but did not directly admit that it was caused by electricity.
"Eneo presents it deepest condolences to the bereaved family, the authorities of the Nkongsamba Regional Hospital, and the entire population of Nkongsamba, for this sad event," the company said.
"The new-born is said to have been in an incubator when a fire broke out in the incubator and led to the death of the child. Investigations involving all competent authorities are underway, and a second release will be published thereafter," ENEO further said.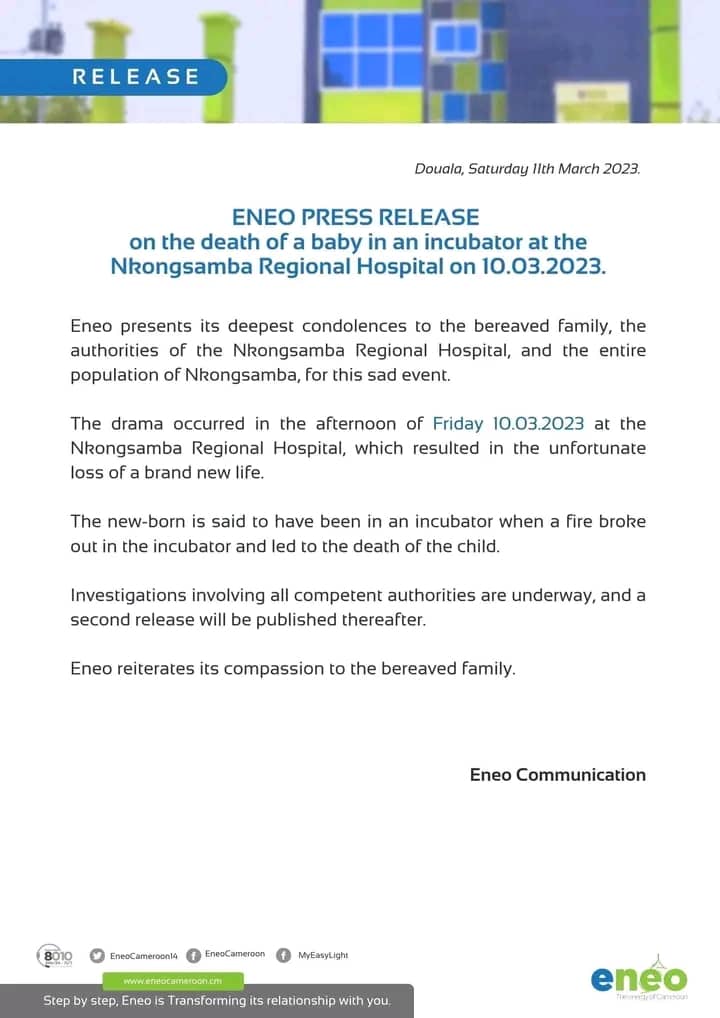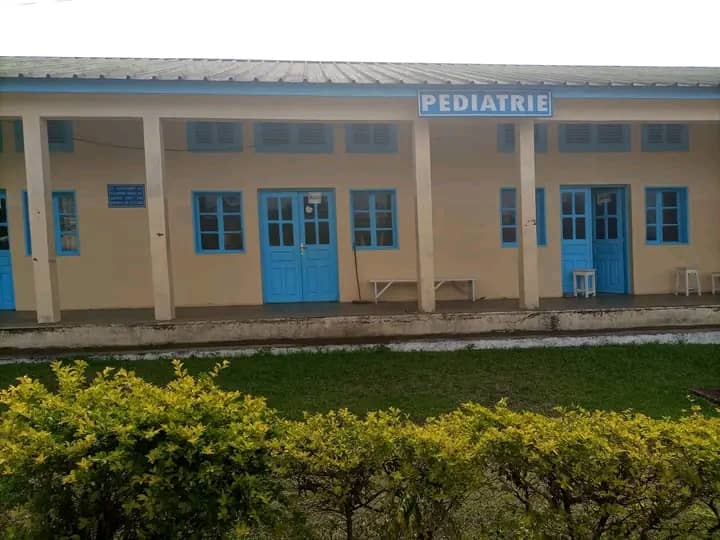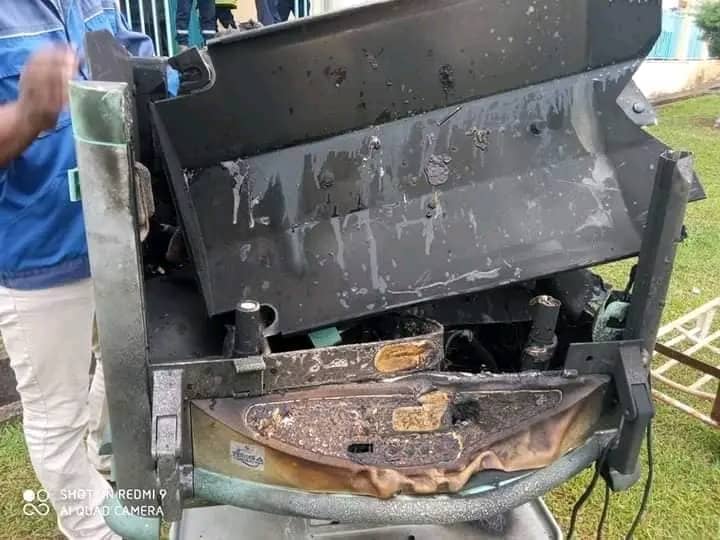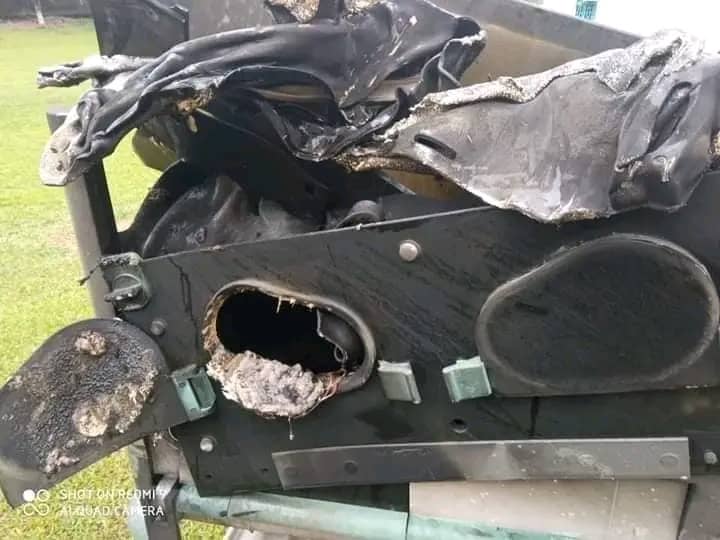 The incident bewildered many, and it adds to several other deaths that are linked to recurrent power blackouts in Cameroon.
The Nkongsamba hospital authorities have not made any statement on the incident.
Mimi Mefo Info
You can help support our work through the link below