Thirty-four-year Nke Prisca has been at the Yaounde central hospital since the July 2nd 2020 when an artisanal bomb exploded at Rond Point Dama in Yaounde.
Her husband Bibom Christophe says: "For five days now the hospital is not administering treatment on my wife – because we have not been able to pay the hospital. Our debt is already at ninety-six thousands eight hundred and fifty francs CFA".
Nke Prisca is suffering from the pains of severe burns sustained during the explosion. She is said to have been the breadwinner of the family.
Lying helpless in the hospital, the husband regrets that the situation has frustrated her eight children who depended on the daily income of the woman for feeding.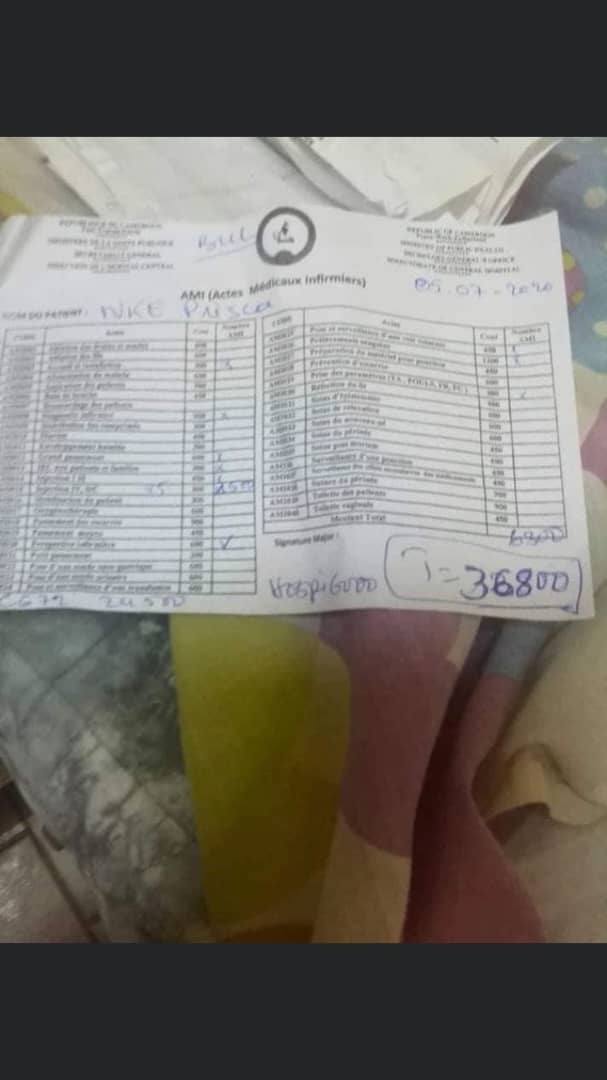 Shortly after the Damas bomb blast, Hon. Cabral Libii called on the government of Cameroon to shoulder her responsibility by paying for the health care of all victims of the incident. The state has not only given a deaf ear to that, but it is yet to issue an official release explaining what actually happened.
In a difficult health and financial situation, she is soliciting financial assistance from people of goodwill to foot her bills. You can contact Mimi Mefo Info on the number.
For any financial aid, please contact her husband, Bibom Ngambi Christophe on Mobile money: +237 693 59 94 11.
Mimi Mefo Info
You can help support our work through the link below