Arthur Zang, founder of the Cardiopad invents an intelligent system for producing medical oxygen

"Oxynnet" is the name of the latest invention of Young Cameroonian engineer and tech expert, Arthur Zang. It is a system of connected medical oxygen production stations. Arthur Zang invented the Cardiopad, a screen tablet that enables heart examinations to be perfomed.
The results of the test result are then sent wirelessly to specialists in other parts of the country who can interpret them. This invention in 2016 earned Arthur Zang the BBC African Engineering Award.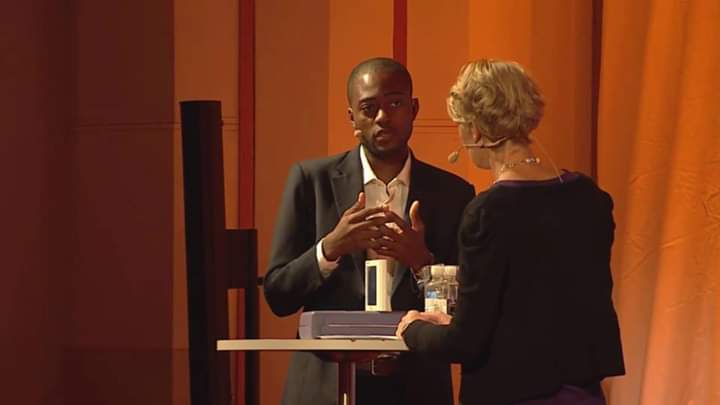 The idea of inventing the "Oxynnet" (Oxygen National Network) was propelled by the growing number of cases of the Covid19 pandemic on the African continent especially. The many flaws and the shortcomings that the Cameroonian health system contains was a major boost. The scarcity of a certain category of medical equipment, particularly the medical oxygen, essential for patients in respiratory distress equally acted as a propeller.

To remedy the situation, Arthur Zang designed the Oxynnet, a system of connected medical oxygen stations, capable of continuously producing an oxygen concentration of 95% from ambient air. "It works with electricity and also has a solar power circuit and a battery. The station can supply oxygen to more than 10 patients simultaneously and has a production capacity of 60 litres of oxygen per minute" specifies a partner.
"The oxygen is compressed in one or more cylinders, to be distributed to the various patients connected to the network by the various sensors measure consumption for each patient. Each station has the particularity of being able to be controlled remotely from an application" he concluded.

The latest invention of the engineer was designed locally within the Hilmore Medical Company owned by Arthur Zang himself.
Mimi Mefo Info
You can help support our work through the link below