The Government of Cameroon has increased the prices of petroleum products in the country.
According to a communique signed by the Secretary-General at the Prime Minister's Office, the decision will go into effective from Wednesday February 1, 2023.
While gasoline has been increased from 650 to 730 FCFA, Diesel has been increased from 575 to 720 FCFA.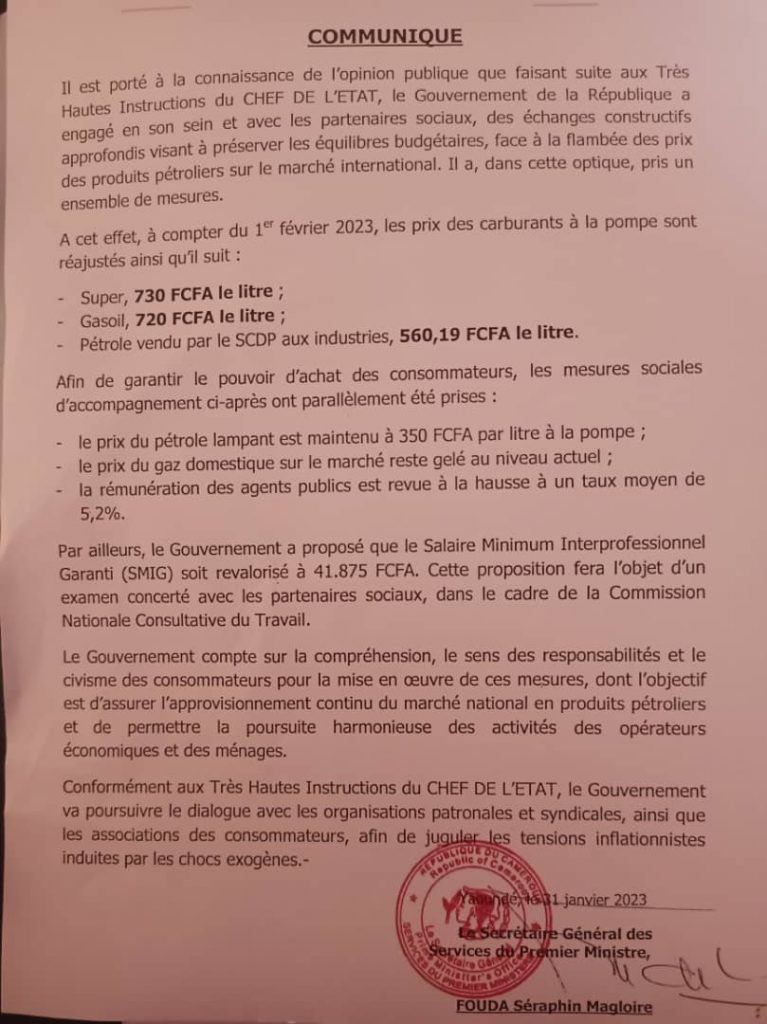 Petroleum products will hence be sold by the Cameroon Petroleum Depots company (SCDP) to industries at 560.19 FCFA per liter.
The increase comes at a time when other goods and services in the country are equally witnessing a skyrocketing increase in prices which has left the population, especially those of the low class in much difficulty.
By Amina Hilda
You can help support our work through the link below