Cameroonians have for the past weeks been expressing discontent with the absence of their President from the public.
Since the outbreak of the coronavirus pandemic, he has been seen on social media just twice and has not addressed the nation.
President Biya's citizens however seem to now have a different worry; the appearance of his son Franck Biya.
Usually more discrete than his 87 year old father, a video circulating on social media shows Franck Biya presumably at a ceremony being received by minister Alamine Ousmane Mey.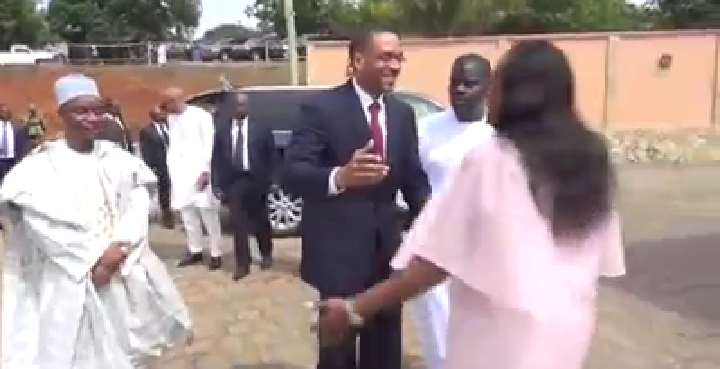 While it may not be a recent video, some believe it was shot in Bangou in the West region during a funeral in the family of Minister Alamine.
Others hold that it was at a family event of a friend of his. Jeune Afrique journalist, Franck Foute took to twitter to raise concerns over activities of the president's son. Despite being a very discrete figure, Franck Biya he says was present at the funeral of Ghislain Samou Nguewo.
The late business tycoon he recalls featured on the list of politicians involved in the Panama papers. "Unknown in the Cameroon business community, his name nevertheless appeared in the planetary scandal, 'panama papers'.
Though not confirmed, the journalist says " sources believe that he [Ghislain Samou Nguewo] was in charge of investment of funds for some members of the Yaounde regime."
Franck Biya's public appearances may some believe leaves possible hints on him effectively taking on administration.
Mimi Mefo Info
You can help support our work through the link below