Six offices have been reduced to ashes after the Norwegian Refugee Council (NRC) building in Maroua, Far North Region of Cameroon went up in flames.
The incident took place on Saturday, December 18, 2022, at the headquarters of the Non-governmental Organization (NGO), located in the Pitoaré neighborhood in the town of Maroua.
The fire accompanied by a violent wind caused enormous material damage – noted MMI's correspondent in the Far North Region.
Efforts by local inhabitants to put out the fire were fruitless.
"Fortunately, the firefighting unit is just a few meters from the office… it would have been catastrophic. Even the houses nearby would have been affected by the flames as well," indicated a resident of the neighborhood.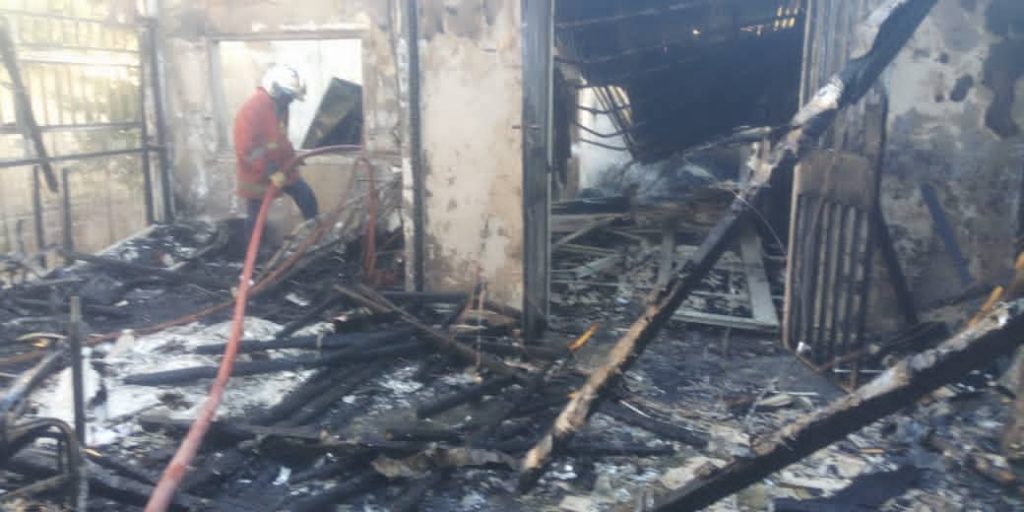 The emergency service of the Fire Fighting Company in Maroua was able to put out the flames after its elements arrived at the NGO's headquarters on time.
The cause of the fire is yet unknown.
By Amina Hilda
You can help support our work through the link below