The initiative, which was brought up by artist Jean Jules Kenfack popularly known as Maalhox under the banner of the Cameroon Movement for Artists (MAC), rallied a host of high profile Cameroonian entertainers at the Lyceé Bilingue Essos-Yaounde.

Some of the artists included Tohnain Anthony Nguo (Magasco), Ayia Thiery Megoumou (Tenor), Adele Rufine Ngono (Lady Ponce), Corine Celine Ntyame (Coco Argentee), and Cedric Biyong (Dynastie Le Tiger) among others.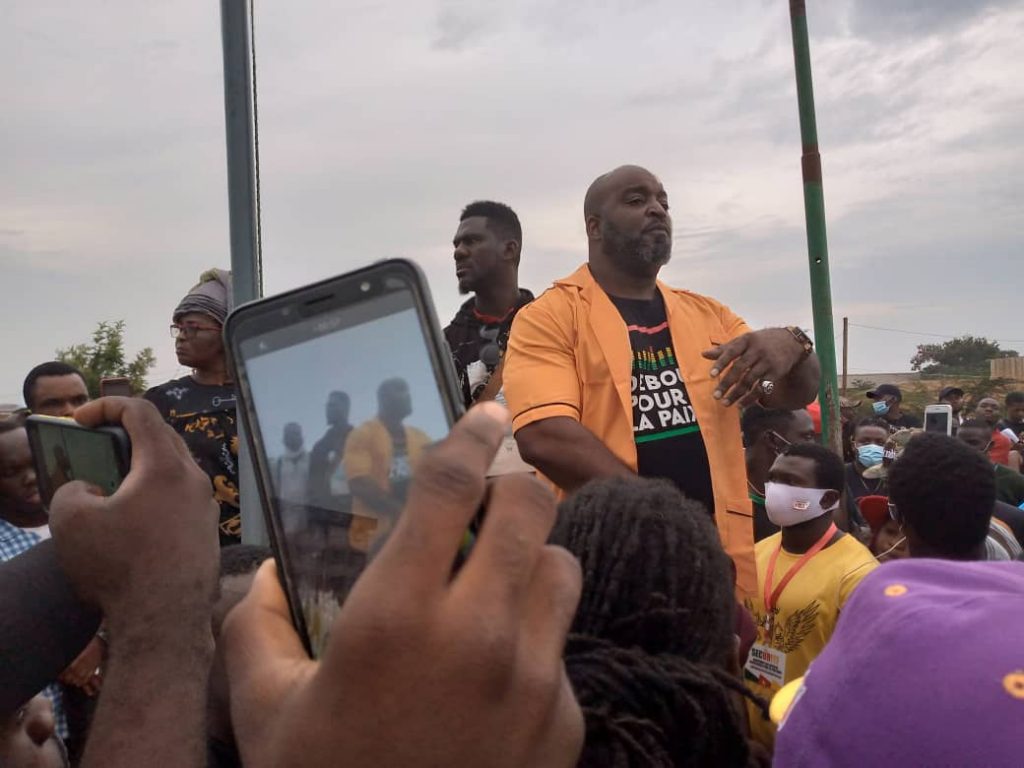 The sole aim of the gathering was to mourn for the seven schoolchildren murdered in Kumba on October 24, 2020, and to unanimously demand an end to hostilities in the two Anglophone regions.
Addressing the crowd, the brain behind the gathering, Maalhox said the artists decided to gather without protocols because the situation in the Anglophone regions did not warrant formalities.

"I thank everyone who came out here this evening because once again we have shown to the rest that we Cameroonian youths could unite this massively to demand peace… what we have to take to mind is that what we have started here today doesn't end here till we have peace. We all have to mobilize ourselves and continue to preach peace in the country… it is amazing to see us gather in such numbers for such a common goal. We are often said to be drunks, drug addicts, and gamblers but today we are doing no drugging, no drinking, and no gambling because we are all here because of our brothers and sisters who are in a difficult situation. They're suffering and they need our attention," he said.

All dressed in school uniforms, the artists with a common voice reiterated that a conducive environment should be put in place so that children should be able to freely return to school.

"We are neither Anglophones nor Francophones. We are Cameroonians. We are one and we are united. We want Peace!" was the common call from all the members of the Cameroon Movement for Artists who answered the rallying call.
You can help support our work through the link below