Ever since the COVID-19 outbreak in Cameroon, many have accused the government of falsifying figures or the sick, treated and the dead.
These worries were once more raised after a message circulating on the social media from the Littoral Governor's office, Governor Samuel Dieudonne Ivaha Diboa asked the Regional Delegate of forestry and wildlife to make provision for planks.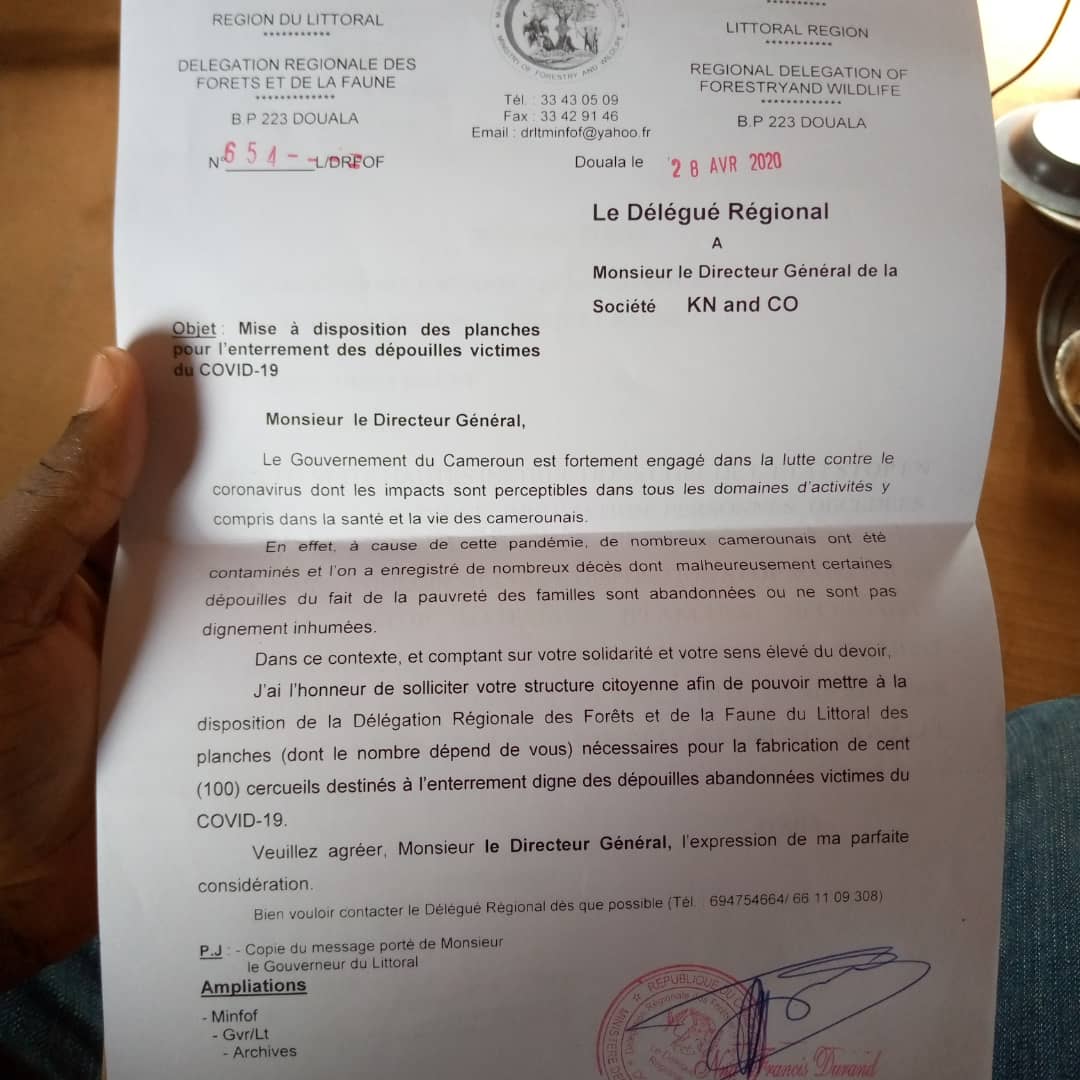 The document explains that the planks will be used to produce 100 coffins for the burial of people that have died as a result of COVID-19 and their corpses abandoned by family members.
In a related development, in a release dated 28th April 2020, the Regional Delegate of forestry and wildlife called on KN and CO wood processing company to make available planks for the purpose.
Following the release of the two documents inhabitants of the city confirm rumours that there is a rising number of deaths in Douala as a result of coronavirus.
Cameroon's positive COVID-19 cases currently stand at over 2,200 with a majority of cases in Yaounde and Douala.
Mimi Mefo Info.
You can help support our work through the link below